Posted By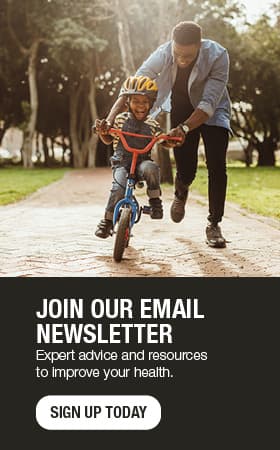 College students and depression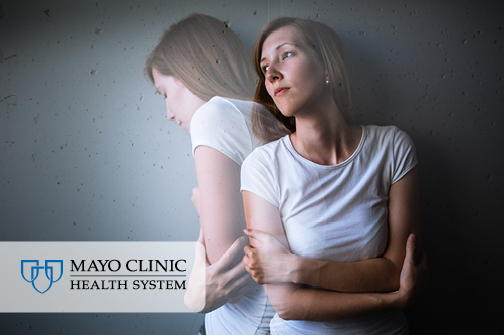 As college students returned or entered college this fall, the important issue of anxiety and depression is a discussion that parents, college students and professionals who work with students do not want to forget. College students' mental health is increasingly studied. According to Michael Kerr on healthline.com, in 2012, as many as 44 percent of college students reported having symptoms of depression and anxiety.
Some startling statistics regarding college students and mental health are:
Suicide is the third leading cause of death for college students.
Of those who have been diagnosed with a mental health disorder, 75 percent have their first onset by age 24.
Thirty percent reported having felt depressed in the last year.
Fifty percent reported having felt overwhelmingly anxious in the last year.
We have to ask ourselves why our young adults struggling so much.
Writing for The New York Times in 2016, Julie Scelfco described that our young adults are increasingly faced with negotiating "America's culture of hyperachievement" and "the pressure to be effortlessly perfect." As a result, their mental health and well-being is suffering.
As our next generation of college students arrive for their first day of classes, they are increasingly less prepared to function as an adult in an adult world. The rising cost of education has placed so much pressure on students and their families that our youth are pushed to their limits as early as their elementary school years by parents who fear for their children's future success. Author and former Dean of Students at Stanford University Julie Lythcott-Haims wrote in The Chicago Tribune in 2005, "Children deserve to be strengthened, not strangled, by the fierceness of a parents love."
In my practice, a large majority of middle and high school students have schedules that rival top corporate executives with an average day beginning at 6 a.m. and ending at 10 p.m. or later. This punishing schedule leaves them sleep deprived with little time to develop basic independent living skills, such as laundry, cooking meals, being an employee, managing money and accessing services to get needs met while figuring out "Who am I?"
These skill deficits compound as young adults go off to college and are faced with relationship challenges, heavy class schedules and, for some, living separate from their parents for the first time. Alice Miller, in her book "The Drama of the Gifted Child: The Search for the True Self," says if added to this childhood baggage, a history of abuse; chaotic, divorced or broken family life; interrupted developmental task of discovering self; or a pathological need to meet their parents' expectations at the expense of their own needs, it's no wonder our young adults are barely able to keep afloat.
The mental health of college students begins with good preparation and adequate support at a young age. Young people need basic survival and coping skills, practiced and honed from elementary school to high school graduation, not just the ability to make the grade.
What you can do:
Parents need to have a realistic view of the educational big picture and manage their own fears for their children's future.
Start young to build independent living skills. There are online resources available to find age-appropriate chores for children to help you start the process.
Protect/Insist on down or unstructured time for middle and high school students. This is when students start exploring and answering "Who am I?"
Kerr says that for parents with college-age students, it is important to know that in 2012, 75 percent of struggling college students did not seek help for their mental health symptoms. That number is astounding.
Reluctance to seek assistance increases the risk of detrimental outcomes, such as dropping out of college, poor academic performance, suicide and substance abuse. According to Kerr, nearly two-thirds of college-aged students who developed substance abuse problems also were found to suffer from mental health disorders, such as anxiety and depression.
Situational/Risk factors which can trigger a bout of depression or anxiety for college students can include:
A relationship breakup
Sexual assault
Peer relationship difficulties
Sexual identity adjustment difficulties
Drug or alcohol use
Family history of depression
Stressful life events
Having a faulty comparison of academic/athletic/social performance as compared to one's peers
Fears of disappointing parents because of grades or career path choice
Young people with a mental health diagnosis, including depression, are five times more likely to attempt suicide than adults. Four out of five college students who either consider or attempt suicide have shown clear warning signs prior to the attempt.
Suicide warning signs:
Good student who begins ignoring class work or skipping classes
Withdrawal from friends
Giving away possessions
Talking about suicide
Signs of depression, hopelessness
Symptoms of anxiety/depression in college students may include:
Difficulty handling school work
Loss of interest in activities, such as clubs, sports or other social activities
Changes in eating or sleeping patterns
Emotional outbursts, such as tearfulness or anger
Sense of being overwhelmed
Panic
Faulty self-assessments
Lack of energy
Warning signs for suicide
This is not an exhaustive list. Being alert to behavior and personality changes can provide more clues as to a student's state of well-being.
It is important if any of these signs or symptoms are present that a college student is referred for a mental health evaluation. Many universities have mental health services on campus for student access. Students also may seek assistance at their local clinic through their primary care physician or behavioral health staff, for a thorough evaluation of symptoms and history.
A combination of cognitive behavioral therapy and interpersonal therapy, along with medications, has been shown in research to effectively treat anxiety, depression and suicidal ideation. Family therapy may be indicated if the student is struggling to individuate from their parents or take charge of their lives if parents are over-involved.
There is a good deal of hope for those students who receive the appropriate support from a well-informed and skilled treatment team that includes professionals, friends and family.
Jennifer Wickham is a psychotherapist who sees patients in the Behavioral Health department at Mayo Clinic Health System in Eau Claire, Wisconsin.
---
For the safety of our patients, staff and visitors, Mayo Clinic has strict masking policies in place. Anyone shown without a mask was either recorded prior to COVID-19 or recorded in a non-patient care area where social distancing and other safety protocols were followed.
Topics in this Post