Specialties, Services & Treatments
Oncology (Cancer) Services & Treatment
Receiving a cancer diagnosis can be life-altering and overwhelming. Our oncologists and cancer experts work with you to create a cancer treatment plan designed to meet your needs and preferences, whether you need radiation, chemotherapy or surgery, or would benefit from cancer support groups. The goal is to provide you the highest possible quality of life.
Part of our commitment to patient care involves conducting medical research with the goal of helping patients live longer, healthier lives. Explore more than 2,800 cancer clinical trials to help prevent, detect, treat or manage cancer.
Find out more about our oncology services:
Conditions and consultations
Our cancer experts provide virtual and in-person consultations for a variety of cancers with seamless referral to Mayo Clinic for those that are highly complex and rare. We review cases as a comprehensive team, bringing the knowledge of hundreds of cancer specialists — and the experience of treating more than a million patients — to you.
Conditions we treat include:
Blood or immune system cancers (hematologic), including lymphoma, myeloma and leukemia
Breast and ovarian cancer
Colon and rectal cancer
Lung cancer
Oral and esophageal cancer
Pancreatic cancer
Prostate and testicular cancer
Thyroid cancer
Diagnosis and treatments
Our oncologists provide personalized cancer treatment plans, including nonsurgical and surgical options. Your cancer care is seamlessly coordinated across our campuses with referral to Mayo Clinic for highly complex surgical treatment, CAR-T cell and proton beam therapy.
Treatments we provide include:
Ablation therapy
Cancer immune therapy
Clinical trials and cancer research
Genetic counseling and testing
Hormone therapy
Infusion treatments — blood and chemotherapy
Integrative and alternative options for symptom management
Pharmacogenomics and medication management
Radiation therapy, including proton beam therapy and stereotactic therapy
Scalp cooling cap
As part of our comprehensive cancer care approach, treatment plans may include options available at Mayo Clinic, such as proton beam therapy.
Oncology specialists
Our cancer specialists collaborate to deliver a seamless experience — from diagnosis to treatment and recovery — so you can get back to doing what you love. Their broad range of clinical, educational and research experience ensures you receive care you can trust.
Our specialists include:
Oncologists
Nurse practitioners
Physician assistants
Find oncology specialists near you.
Additional treatment or therapies may be provided by:
Referrals
You can make an appointment without a referral from your provider — simply call the appointment number of your preferred Oncology location.
If you're a provider, you can refer patients to Oncology online, by phone or fax. We value the opportunity to collaborate with you on a treatment plan.
FAQ
What should I expect during my first appointment, and what should I bring?
Your first appointment is scheduled for one hour to review your completed tests and results. Additional imaging or procedures may be needed to support your diagnosis or determine next steps in your treatment plan. We may review medications, pretreatment recommendations and resources to ensure you have the support needed throughout your cancer care journey, including support groups, financial counseling and community resources.
Bring any medical records from non-Mayo Clinic Health System facilities. If needed, complete a medical records release form to authorize the transfer of health records from another health care facility to us. Visit our Medical Record Forms page for this form and other forms in multiple languages.
What are my payment options, and do you offer financial assistance?
Visit the billing page of your preferred location for information on insurance, billing and payments.
We serve patients in difficult financial circumstances and offer financial assistance to those who have an established need to receive medically necessary services. Learn more about financial assistance options.
Can you provide a second opinion?
Yes — simply call the appointment number at your preferred Oncology location. See What should I expect during my first appointment? for tips on how to prepare.
What follow-up care do you provide after treatment?
Our compassionate cancer care team extends beyond our oncologists. We partner with colleagues in a variety of areas to offer customized care specific to your individual needs. From your cancer diagnosis to survivorship resources, you're not alone. We're there every step of the way to help you understand your condition, coordinate care, and provide you with the tools and resources to manage it.
Do you have an after-hours number in case of emergency?
Always call 911 in case of emergency. For after-hours help for other issues, visit our Nurse Line page or review our convenient care options.
Explore locations or providers near you for details on high-quality cancer care: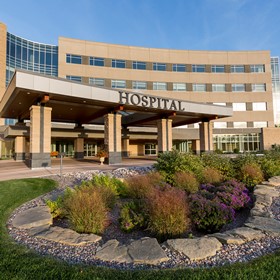 Eau Claire, WI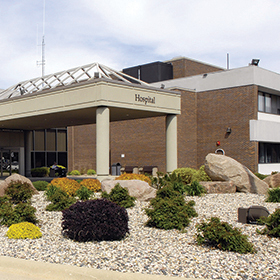 Fairmont, MN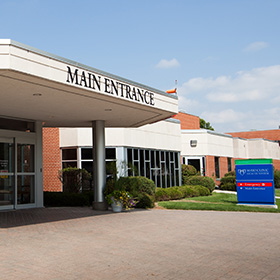 New Prague, MN
Steven Alberts, M.D., M.P.H.
Breast Cancer Care, Oncology (Cancer)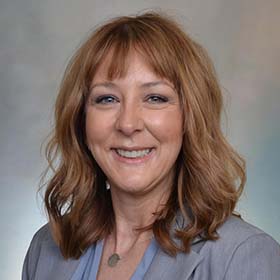 Kelley Gaedtke-Farber, D.N.P.
Breast Cancer Care, Hematology (Blood), Oncology (Cancer)
Related Upcoming Classes & Events View More
Cancer Support Group
Mankato, MN