Pain Medicine Services & Treatment
When you have a painful disorder, you can get personalized care from our pain medicine experts. We offer specialized treatment options, including medication, pain rehabilitation and management, injection therapies and implantable pain management devices. We listen to your concerns and develop an individualized treatment plan to make sure you get the therapy that's right for you.
Find out more about our pain medicine services:
Conditions and consultations
Our pain medicine specialists provide consultations and a personalized treatment for pain related to these and other conditions:
Abdominal and stomach — Abdominal pain, pancreatitis, post-surgical hernia
Cancer — Post-operative, treatment effects, tumor location
Cervical — Back, disk disease, facet joint syndrome, failed back syndrome, neck pain, spine, spinal stenosis
Chest — Angina, costochondritis
Head — Headaches, migraines
Foot and leg — Ankle, foot and leg conditions or injuries, post-surgical chronic knee issues
Joints — Ankylosing spondylitis, arthritis, osteoarthritis
Nerve — Diabetic neuropathy, neuralgia, occipital neuralgia, peripheral neuralgia, postherpetic neuralgia
Pelvic — Chronic pelvic pain in women, sacroiliac pain syndrome
Other — Calciphylaxis, complex regional pain syndrome, myofascial pain syndrome, sports injuries, work-related injury
Treatments
We offer a variety of advanced, image-guided procedures to reduce or eliminate pain; increase stamina and strength to improve functionality; and improve sleep, work, leisure activities and overall quality of life.
Treatments we provide include:
Basivertebral nerve ablation
Interspinous distraction device implantation
Minimally invasive lumbar decompression
Peripheral nerve stimulation
Restorative neuromodulation
Spinal cord stimulation
Pain medicine specialists
Our experienced team of pain medicine specialists collaborate to deliver a seamless experience — from diagnosis to treatment and recovery — so you can get back to doing what you love. Physicians have advanced training in anesthesiology, physical medicine and rehabilitation, neurology, and psychiatry and psychology. Some have subspecialty expertise in ultrasonography, fluoroscopy, facial pain, neurostimulation, palliative care, peripheral nerve stimulation and regenerative medicine.
Our specialists include:
Fellowship-trained doctors
Physician assistants
Nurse practitioners
Registered nurses
Clinical assistants
Consultations may be provided by:
Anesthesiology
Neurology
Neurosurgery
Orthopedic Surgery
Sports Medicine
Physical Medicine & Rehabilitation
Psychiatry & Psychology
Referrals
A referral may be required depending on your need. Call the appointment number of your preferred Pain Medicine location to learn more.
FAQ
How can I relieve my pain?
You have several options to explore for dealing with chronic pain, from low to high intervention. Learn more about pain management options, and find the one that is right for you
What should I bring for my first appointment?
For your first appointment, bring your current prescription information or medical records from non-Mayo Clinic Health System facilities. Complete a medical records release form to authorize the transfer of health records from another health care facility to us. Visit our Medical Record Forms pagefor this form and other forms in multiple languages.
What are my payment options, and do you offer financial assistance?
Visit the billing page of your preferred location for information on insurance, billing and payments.
We serve patients in difficult financial circumstances and offer financial assistance to those who have an established need to receive medically necessary services. Learn more about financial assistance options.
Can you provide a second opinion?
Yes — simply call the appointment number at your preferred Pain Medicine location. See What should I expect during my first appointment? for tips on how to prepare.
Do you have an after-hours number in case of emergency?
Always call 911 in case of emergency. For after-hours help with other issues, review our convenient care options.
Explore locations or providers near you for details on expert pain medicine care: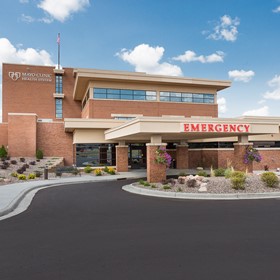 Menomonie, WI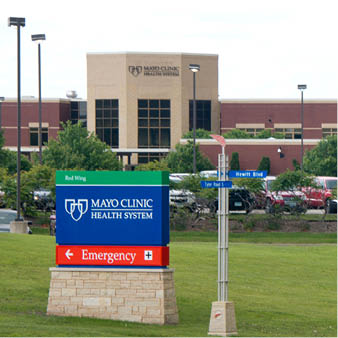 Red Wing, MN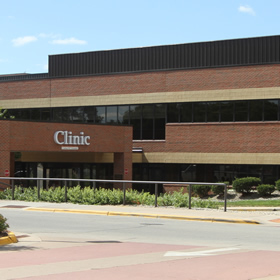 La Crosse, WI