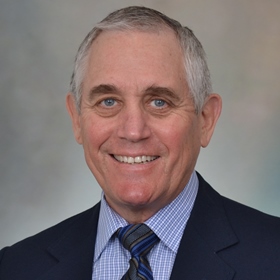 Locations & Services
Eau Claire, WI
Hospital
1221 Whipple St., Eau Claire, WI 54703
My services at this location:
Provider's Bio
I have been practicing in Pain Medicine in Northwest Wisconsin for over 30 years. I believe all patients should have rapid access to Pain Medicine and be treated with respect and dignity.
My passions are bass fishing, mountain biking, farming and trying to be the best husband, father and grandfather I can. I also love the green and yellow (John Deere).
Training & Credentials
Medical School
University of Minnesota-Minneapolis
Internship
Mayo Clinic College of Medicine and Science
Residency
Anesthesiology, Mayo Clinic College of Medicine and Science
Certification
Board Certified, Anesthesiology and Pain Medicine
Membership
Spinal Intervention Society
Academic Appointment
Instructor, College of Nursing, University of Wisconsin–Eau Claire