Show Your Heart Some Love
Cardiology (Heart) Services
Take control of your heart and cardiovascular health with personalized care that meets your exact needs. We're here to help you and your family achieve optimal heart health, prevent heart-based complications and provide lifesaving treatment when you need it most.
Our cardiologists and heart care experts provide personalized treatment and offer a range of services and cardiology clinics so that your care plan is as unique as you are. We utilize advanced technology for accurate diagnosis and bring the power of collaboration and benefits of Mayo Clinic to communities in Iowa, Minnesota and Wisconsin. It's heart care designed for you.
Find out more about our cardiology services:
Heart disease prevention
While heart disease continues to be the nation's No. 1 health problem, an estimated 80% of premature heart attacks and strokes are preventable. Understanding your risk factors is a key strategy for keeping your heart healthy.
Our heart care experts offer regular blood pressure screenings and specialty lipid clinics to provide you with a comprehensive understanding of your risk factors and personalized lifestyle counseling to help you achieve your heart health goals.
Conditions and consultations
Cardiologists and heart specialists are trained experts and work to provide an accurate diagnosis, provide consultations and a personalized treatment plan.
Conditions we treat include:
Aortic valve disease
Arrhythmia (heart rhythm)
Atrial fibrillation (Afib)
Congenital heart disease
Coronary artery disease
Heart disease
Heart failure
Heart valve disease
Hypertension (high blood pressure)
Peripheral artery disease
Diagnosis and treatments
When you need a cardiac evaluation or early treatment of a heart problem, we offer a range of non-invasive and minimally-invasive tests and procedures. Our high-tech equipment provide you with a precise and accurate diagnosis so your care team can determine the best treatment for you.
Cardiac catheterization procedures may be used to diagnose heart problems or as early interventional treatment. These minimally invasive procedures can treat problems that may cause larger issues such as a heart attack or stroke. Recovery time for cardiac catheterization procedures is quick and there is a minimal risk of complications to get you back to an active, healthy life.
Diagnostic tests include:
Ambulatory blood pressure monitor
Cardiac catheterization procedures
Cardiac monitoring (Holter monitor, 30 day, etc.)
Cardiac magnetic resonance imaging (MRI)
Cardiac positron emission tomography (PET) scan
Coronary computed tomography (CT) angiogram
Echocardiogram
Electrocardiogram (EKG)
Heart scan
Stress test
Treatments we provide include:
Angioplasty and stent placement
Aortic valve replacement
Atherectomy
Cardiac ablation
Cardiac resynchronization therapy (CRT), or biventricular pacing
Catheter-based treatments
Coronary artery bypass surgery
Heart disease treatment
Hypertension treatment
Heart valve repair or replacement
Implantable devices: Pacemaker, implantable cardioverter-defibrillator (ICD)
Left atrial appendage closure
Pulmonary rehabilitation
Transcatheter aortic valve replacement (TAVR)
Cardiovascular surgery is performed by Mayo Clinic Health System's world-class
surgical team in Eau Claire, Wisconsin
, or at
Mayo Clinic in Rochester, Minnesota
. Your local cardiology experts can manage your consultations and diagnostic tests, as well as preoperative and postoperative care. This approach ensures you receive the best heart care while minimizing travel and keeping you close to home and family. Mayo Clinic Health System is with you every step of the way, no matter the level of care needed in your health journey.
Additional care and therapies may be provided by:
Referrals
You can make an appointment without a referral from your provider — simply call the appointment number of your preferred location. We offer flexible scheduling options to meet your needs.
If you're a provider, you can refer patients to Cardiology online, by phone or fax. We value the opportunity to collaborate with you on a treatment plan.
FAQ
What should I expect during my first appointment, and what should I bring?
Your first appointment will include a full history evaluation. Diagnostic tests may be needed to determine next steps in your treatment plan. Depending on your needs, your care team may review preprocedural recommendations.
Appointment times vary depending on your symptoms or condition. Most initial appointments take at least 30 minutes.
Bring any imaging or medical records from non-Mayo Clinic Health System facilities. Visit our Medical Record Forms page to grant permission for others to access your protected health information or request a change to your health record.
What are my payment options and do you offer financial assistance?
Visit the billing page of your preferred location for information on insurance, billing and payments.
We serve patients in difficult financial circumstances and offer financial assistance to those who have an established need to receive medically necessary services. Learn more about financial assistance options.
Can you provide a second opinion?
Yes — simply call your preferred location to schedule an appointment. See What should I bring to my first appointment for tips on how to prepare.
What follow-up care do you provide after treatment?
After your heart treatment, we offer customized rehabilitation to match your needs. Our goal is to help you remain as active as possible at any age. We'll work with you to help you understand your condition and provide you with the tools and resources to manage it. We partner with our expert colleagues in Cardiac Rehabilitation, Diabetes Education, Genetic Counseling, Pediatric & Adolescent Medicine and Pulmonary Rehabilitation to initiate these plans.
Do you have an after-hours number in case of emergency?
Always call 911 in case of emergency. For additional after-hours help, visit our Nurse Line page, or review our convenient care options.
Explore locations or providers near you for details on expert heart care: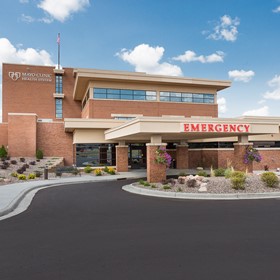 Menomonie, WI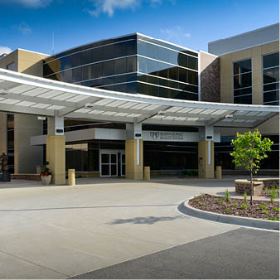 Austin, MN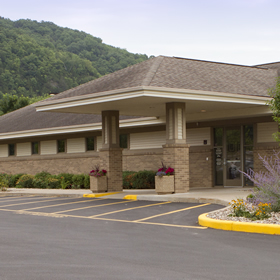 Prairie du Chien, WI
D. Fearghas O'Cochlain, M.D.
Cardiology (Heart), Vascular Medicine, Wound Care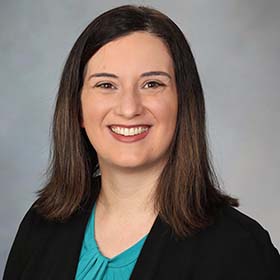 Katie Machacek, APRN, C.N.P.
Cardiology (Heart)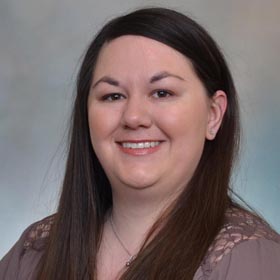 Emilee Thomson, C.N.P., A.P.N.P.
Cardiology (Heart)