Pediatric & Adolescent Medicine (Children)
Beginning at birth and continuing through high school and college, Pediatric & Adolescent Medicine offers patients specialized care for all their health care needs. The pediatric and adolescent medicine team will oversee your child's growth and development, and provide the right care for a healthy childhood. Keeping your child healthy is our goal. From immunizations to child development and parenting resources, we work with young patients and their caregivers to customize care based on each child's individual needs.
Services offered in Pediatric & Adolescent Medicine include:
Asthma management
Contraceptive management
Evaluation of sports injuries and musculoskeletal concerns
Gynecologic examinations
Immunizations
Newborn care
Physicals for school, sports and camp
Treatment of minor illnesses and injuries
Treatment of skin conditions, including acne, eczema, burns and warts
Well-child care and examinations
If a serious health issue should arise, the team can connect you with specialized pediatric services to help manage and support your child's care.
Check symptoms to reduce worry
Check Symptoms is a free online symptom evaluation tool available 24/7/365. It can give you peace of mind when symptoms start to worry you. Located within Mayo Clinic's patient portal, it allows you to answer a series of targeted questions to evaluate your symptoms and receive a care recommendation.
Vaccinations
Disease prevention is crucial to your health. Getting vaccinated is one of the best ways to maintain good health, and protect you and those you care about against infectious diseases. Vaccinations offer protection against serious diseases by stimulating the immune system to create antibodies against certain bacteria or viruses.
Get vaccine guidance from Mayo Clinic, including benefits, safety, side effects and what to know about recommended vaccines for babies, children, teens, adults and during pregnancy. For recommended vaccines based on age, refer to the adult or child and adolescent schedules.
Review the history of infectious disease outbreaks and vaccines timeline for information about major disease outbreaks, epidemics and pandemics, and the impact of vaccines and research.
For information about the flu or getting your flu shot, visit our Influenza page.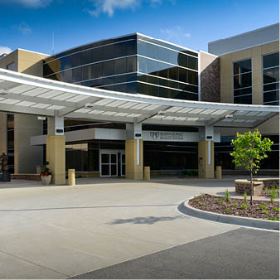 Austin, MN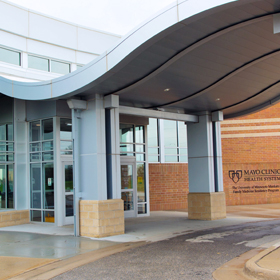 Mankato, MN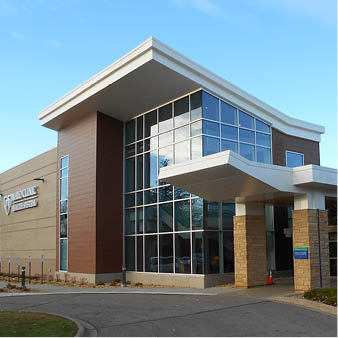 Faribault, MN
Kathy Augustine, C.N.P.
Orthopedics & Orthopedic Surgery, Pediatric & Adolescent Medicine (Children)
Related Upcoming Classes & Events View More