Posted By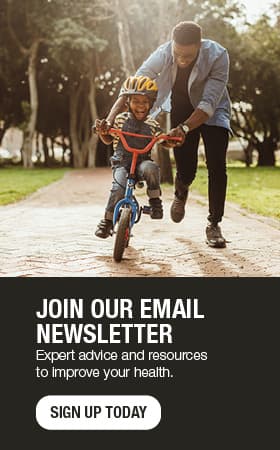 How to help your child reach a healthy weight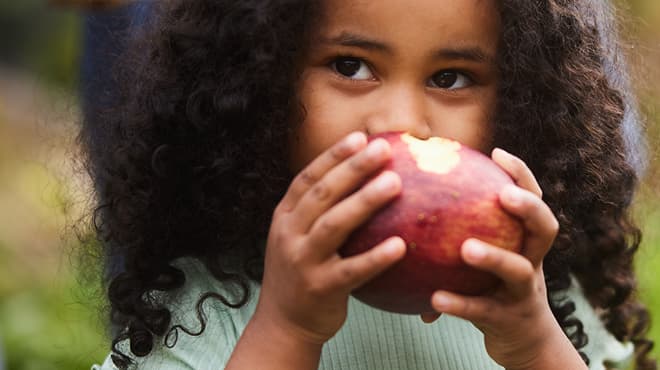 You've taken your children to see their health care professional and received the news that one of them meets the criteria for being obese. What does that mean? And what do you and your family need to consider?
Obesity is one of the most common diseases among children in the U.S. New findings show that "baby fat" doesn't routinely melt away as children grow. Those extra pounds from childhood can start kids on the path toward health problems that once were only seen as adult issues. Being overweight is a risk factor for several types of cancer, heart disease, stroke, high blood pressure, sleep apnea, Type 2 diabetes and osteoarthritis.
Add teasing and bullying that obese kids are frequently subjected to by their peers, and the result can be a loss of self-esteem and increase their risk of depression and anxiety.
Factors beyond food
Obesity is a complex disease involving more than choices about food. Genetics, environmental factors and socioeconomic influences all play a role. Social determinants of health can make prevention and treatment of obesity even more challenging.
For example, a child who lives in a neighborhood that doesn't have safe playgrounds, parks or a full-service grocery store is at higher risk of obesity than a child living in a community with safe play spaces and easy access to healthy foods such as fruits and vegetables.
How parents can help
Changing your child's eating habits and physical activity level is a good place to start.
The first step is to have an open conversation with your child's primary care provider, who can discuss a treatment plan based on your child's age and whether there are other medical conditions that need to be considered. Your health care team also can recommend a range of resources for your child and the whole family. Many of these are free or low cost.
There are other ways you can help your child achieve and maintain a healthy weight:
Set a good example.
Make healthy eating a family affair. Everyone will benefit, and no one will feel singled out. It can be fun, too. Involve the family in choosing healthy recipes, shopping for ingredients and preparing meals.
Be encouraging and supportive.
The journey toward reaching and maintaining a healthy weight isn't a straight path, and there will be bumps along the way. Avoid shaming or comparing your child with others. Focus on healthy habits and positive body image.
Be sure your child gets adequate sleep.
Some studies indicate that too little sleep may increase the risk of obesity. Sleep deprivation can cause hormonal imbalances that lead to increased appetite.
Choose nonfood rewards.
Instead of using a high-calorie treat, consider rewarding good behavior with a family-time event, such as playing a game, letting your child pick a movie to watch with you or doing an outdoor activity they enjoy.
Get moving.
Physical activity is good for children's physical and mental health. Whether it's shooting baskets after school, playing tag, jumping rope, participating in sports or going for an after-dinner walk as a family, physical activity of any kind is good. When kids are on screened devices, they're typically not moving. Aim for limiting screen time to two hours or less per day.
Have healthy snacks available.
Healthy snack options can include air-popped popcorn without butter, fruits with low-fat yogurt, baby carrots with hummus or whole-grain cereal with low-fat milk.
Offer new foods multiple times.
Don't be discouraged if your child doesn't immediately like a new food. It usually takes multiple exposures to a food to gain acceptance.
Now is the time to address your child's weight rather than waiting. You'll be protecting their health and ingraining healthy habits to last a lifetime.
Mieca Valen is a nurse practitioner in Family Medicine in New Richland and Wells, Minnesota.