Posted By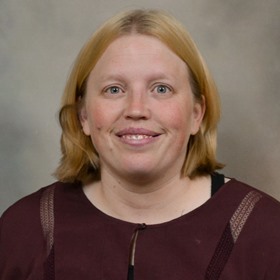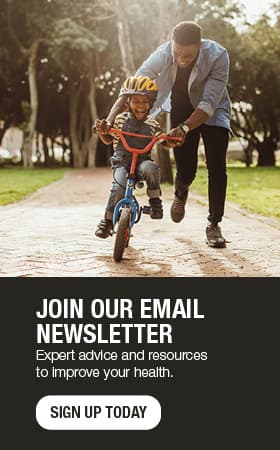 Schedule your child's back-to-school physical
Late summer often is busy with purchasing school supplies, finding new clothes and wrapping up summer vacations. This year, add scheduling your child's back-to-school physical to your list. Most kids need a well-child visit with their healthcare team every year from age 3 to 21. Once your children are of school age, some refer to the well-child visit as a school physical.
Getting a back-to-school physical done before summer ends is essential for many reasons, including:
Monitoring developmental process
During a routine physical, your primary care professional will check all your child's body systems to ensure there are no apparent problems. This allows you to catch any issues early and get your child the best early intervention resources available before the school year starts.
Reviewing immunizations
A physical involves checking your child's immunization records to ensure that he or she is up to date with all required immunizations. Your child's school may require this information before the start of the new school year. Also, the Food and Drug Administration expanded the emergency use authorization for the Pfizer and Moderna COVID-19 vaccines for children ages 12 and up. Talk with your child's primary care professional about vaccinating your child against COVID-19.
Sharing safety information
Safe behaviors, such as wearing a helmet and using a seat belt, also may be discussed during your child's physical. These are good reminders that will keep your child safe as they move into the new school year.
Discussing athlete care
Student athletes may need additional discussion about nutritious eating, safe exercise practices or how to manage a physical condition while playing sports. Getting an injury checked early can help ensure your child is recovering properly, and ready to play sports and be active again for their sports season.
Athlete discussions may include:
Managing sports training
Preventing injuries
Returning to sports after a concussion
Get more information about how our Sports Medicine teams can help your child.
Get the most from a back-to-school physical
The best way to maximize the effectiveness of the school physical is to go in with a plan. Make a list of questions about your child's health. Do you have specific concerns about your child's health or development? Is your child falling behind in some way? Keep in mind that apparent cognitive or behavioral problems, such as being distracted or disruptive in class, can sometimes have physical origins, such as poor eyesight.
Think about these issues:
Has your child complained of pain, fatigue, dizziness or digestive problems?
Has your child reached critical developmental milestones on time?
Has your child experienced any learning difficulties or other classroom problems?
Have your child's eating habits changed?
Does your child seem anxious or depressed?
How well does your child sleep?
Your child's healthcare team likely will address many of these points through the physical. However, you will have time to ask questions during the exam to ensure you are fully supported in your child's overall health and well-being.
View more resources on children's health.
Sarah Scherger, M.D., is a pediatrician in Austin, Minnesota.