Determine your risk of developing certain diseases, and get screening and preventive treatment.
Many health conditions have a genetic link. A gene is like an instruction manual for your body that tells your body how to function, develop and stay healthy. Some health conditions are almost completely determined by your genes, while others you may develop because of your environment.
Empowered to live a healthy life
Our genetic counselors work with you from start to finish, navigating the complexity of genetic testing by discussing genetic testing options that may be helpful for you and helping you understand what your results mean for you and your family — empowering you to live your best life.
Learn more:
What is genetic counseling?
Genetic counseling seeks to help you understand complex genetic information and the options available for genetic testing. During the counseling appointment, a review of your personal medical history and family health history will be conducted. A family tree, called a pedigree, will be created to document your family history.
Identifying genetic variants that may indicate your risk of inheriting or developing certain illnesses or diseases allows you to make informed health decisions:
Lifestyle or environmental changes
Some health conditions are almost completely determined by your genes, while others are more influenced by your environment. While you can't change your genes, you can control some aspects of your environment, such as diet, physical activity and tobacco use.
Preventive treatment
Knowing your risk of developing a condition allows for preventive care tailored to you, such as starting screenings earlier than the recommended age or more frequently.
Family planning
To define the risk of having a child with an inherited condition, you and your partner may choose to have genetic testing before having children if you have a high risk of a specific genetic disorder to determine if you are carriers for the same condition.
Based on your family history, a genetic counselor will discuss:
Your risk of having certain genetic changes or conditions
Review genetic tests to consider, insurance coverage and cost
What the testing may or may not tell you
What the chances are of passing the genetic disorder onto your children
Get the information you need to make informed decisions about your health. From the explanation of test results to providing an initial emotional and psychosocial assessment, a genetic counselor will be there with you to navigate genetic disorders.
What is genetic testing?
Genetic testing involves examining your DNA — the chemical database that carries instructions for your body's functions. Genetic testing can reveal changes, or mutations, in your genes that may cause illness or disease.
Although genetic testing can provide important information for diagnosing, treating and preventing illness, there are limitations. For example, if you're a healthy person, a positive result from genetic testing doesn't always mean you will develop a disease. On the other hand, in some situations, a negative result doesn't guarantee that you won't have a certain disorder.
Talking to your health care professional, medical geneticist or genetic counselor about what you will do with the results is an important step in the process of genetic testing.
Genetic testing is available for conditions in these specialties, as well as medications:
Cancer or oncology
A cancer syndrome is a genetic disorder in which inherited genetic mutations in one or more genes puts the person at higher risk for developing cancer during their lifetime. Different hereditary cancer syndromes can be associated with different cancers and having a hereditary cancer syndrome does not necessarily guarantee someone will develop cancer in their lifetime. There are known syndromes associated with female and male breast cancer, ovarian cancer, uterine cancer, pancreatic cancer, prostate cancer, melanoma, colorectal cancer, colorectal polyps, gastric cancer, renal cancer, thyroid cancer, sarcoma, cancer of the brain and nervous system, and others.
Cardiology
Many cardiac conditions can be found to have a genetic component to them. These genetic components, also called inherited genetic mutations, can predispose an individual to developing a cardiac condition. Cardiomyopathy, high cholesterol/coronary artery disease, aortic aneurysm and/or dissection, and arrhythmia all can have genetic risk factors associated with the condition.
OB-GYN
Genetic testing is available to those who are currently pregnant or planning a pregnancy:


Family planning
Knowing your genetic risk can help determine risk for your future children to have the same condition. Genetic testing can be performed on a patient and their partner prior to or during pregnancy to see if there are hidden inherited conditions that run in their family and could be passed onto their children, such as Cystic Fibrosis and Spinal Muscular Atrophy.
Prenatal or pregnant
Genetic testing can also be performed during pregnancy to screen for common conditions that occur randomly and are not passed on in families such as Down syndrome. Many individuals utilize prenatal genetic testing to determine risk for these genetic conditions and prepare medically and emotionally to have a child with a genetic condition. Not all prenatal testing contributes physical risk to an individual or their pregnancy.

Medications
Pharmacogenomics determines the right drug at the right dose based on your genes. Your genes may affect your body's response to, and interaction with, some medications. While this is not a service genetic counseling addresses, it may be a tool your provider uses to select a medication for you. Learn more about pharmacogenomics.
Making an appointment
If you have a specific family history concern you would like to address, discuss with your primary care health care professional. He or she may refer you to meet with a genetic counselor for further discussion.
Genetic counseling visits are available via:
Video appointment
Appointments with our genetic counselors are available virtually from any location for Mayo Clinic Health System patients using the Mayo Clinic app or your online patient portal with Patient Online Services. If genetic testing is ordered after your virtual appointment, a testing kit will be mailed to you to complete in the comfort of your home and returned by mail.
In-person appointment
Our genetic counselors offer in-person appointments in Eau Claire and La Crosse, Wisconsin, and Mankato, Minnesota. If genetic testing is ordered after your appointment, it may be completed on campus or a testing kit may be mailed to you to complete from the comfort of your home.
Referring providers
To refer a patient, external health care professionals should call 1-855-392-8400.
Preparing for your appointment
Before meeting with our genetic counselor, gather as much information as possible about your family's medical history. Both your mother's and father's side of your family are relevant for you, regardless of your biological sex or whether you more closely resemble one side of the family more than the other. The more distantly related a person is, the less his or her health history is expected to affect you.
It still may help to gather information from as many relatives as you can, including:
First-degree relatives — Parents, full siblings, children
Second-degree relatives — Half-siblings, grandparents, aunts and uncles, nieces and nephews, grandchildren
Third-degree relatives — First cousins
You can print a family health history form or use your own method of recording the information you gather.
It may be challenging to capture a complete health history due to adoption, estrangement, or lack of details known or willing to be shared within the family. It's OK to simply record the information that you can gather and know that it can be updated if more information becomes available in the future.
You may receive a phone call one week prior to your appointment to review your family history or be asked to complete a family history questionnaire at the time of your visit.
What to ask about
In general, you should try to gather information about whether relatives are living, their current age or age at which they passed away, and their medical history.
Relevant details about health history include:
Any major health issues and age of diagnosis
Chronic conditions
Conditions that required them to see a specialist
Conditions that required them to take medication
Conditions they were born with or developed unexpectedly at a young age
Known familial mutation in a family member
Country of origin
It's helpful to know about your relatives' environmental risk factors, such as history of tobacco use, alcohol abuse, drug abuse, obesity or exposure to radiation or chemicals. Also, if you have relatives who have visited with a genetic counselor before, they may have already had a visual representation of the family health history — like a family tree — created, which also is called a "pedigree." It may help to ask if they'd be willing to share their pedigree, as this can save you a lot of time and work when gathering family history details.
Genetics FAQ
Does insurance cover genetic counseling and testing?
Prior authorizations are not needed for the genetic counseling appointment. However, we encourage you to confirm that Mayo Clinic Health System is considered "in network" by your insurance provider.
Genetic testing is billed separately from the genetic counseling appointment. During the genetic counseling appointment, if you proceed with genetic testing, the genetic counselor will talk about genetic testing costs, options, insurance coverage and prior authorizations.
For more information about insurance coverage prior to a genetic counseling appointment, contact the financial navigator at 715-838-1747.
Are there risks to genetic tests?
Generally, genetic tests have little physical risk. Blood and saliva (cheek swab) tests have almost no risk. There are two main types of prenatal testing: screening and diagnostic tests. Screening tests during pregnancy include blood tests, a specific type of ultrasound and prenatal cell-free DNA screening that are no risk to the pregnancy. If results of these screening tests indicate an increased risk for a genetic disorder, diagnostic tests may be considered, such as amniocentesis and chorionic villus sampling which carry a slight risk of miscarriage (pregnancy loss).
Genetic testing can have emotional, social and financial risks as well. Discuss all risks and benefits of genetic testing with your health care professional, medical geneticist or genetic counselor before you have a genetic test.
Can genetic information be used against me for health insurance or employment?
No. The Genetic Information Nondiscrimination Act of 2008 is a federal law that protects people from genetic discrimination, specifically in the setting of health insurance and employment. This means your genetic information cannot be used against you when it comes to health insurance and employment.
Genetic information includes family health history genetic testing results; use of genetic services, such as genetic counseling; and participating in genetic research. Under the act, your family health history and genetic testing results cannot be considered a pre-existing condition.
It's important to know that there are some exceptions to the act, and it does not have protections in place for life insurance, long-term care insurance or disability insurance.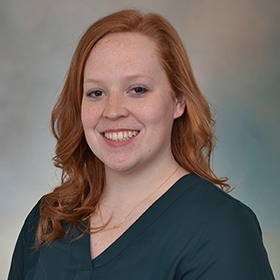 Rachel Keppers, M.S., CGC
Genetic Counseling (Inherited Diseases)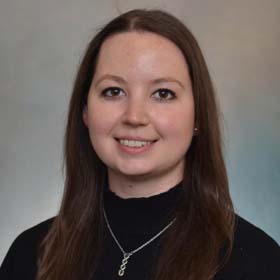 Breanna Mitchell, CGC
Genetic Counseling (Inherited Diseases)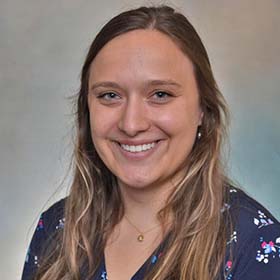 Rebecca Jirik, CGC
Genetic Counseling (Inherited Diseases)