From prenatal care to geriatric care.
Family Medicine Services
Our family medicine team is dedicated to meeting healthcare needs at every stage of life starting from prenatal care to geriatric care. They provide expert, personalized care and establish an ongoing relationship with you to help you maintain your health and well-being.
Find out more about our family medicine services:
Conditions and consultations
Our family medicine team works with you to develop a treatment plan to address your health concerns and conditions.
Conditions we treat include:
Chronic health issues
Illnesses, such as colds, sore throat and ear infections
Injuries
Musculoskeletal concerns
Skin conditions, such as acne, eczema, burns and warts
Diagnosis and treatments
Our expertise is in identifying, managing and treating a wide range of healthcare conditions.
Treatments we provide include:
Children's health
Chronic disease management
Family planning
Geriatric care
Illnesses and injuries
Immunizations and vaccinations
Medication management
Men's health
Physical exams for annual care, camp, school, sports and employment
Prenatal care
Preventive checkups and screenings, such as a colonoscopy or mammogram
Procedures, including diagnostic imaging and onsite laboratory
Skin conditions evaluation, including acne, eczema, burns and warts
Women's health
Workers' compensation
Family medicine specialists
Our experienced team of family medicine specialists have specialized training and expertise in addressing healthcare needs for the whole lifespan.
Our specialists include:
Physicians
Nurse practitioners
Physician assistants
Nurses
Pharmacists
Educators
Find family medicine specialists near you.
Additional care and therapies may be provided by:
Learn about our convenient care options.
Referrals
You can make an appointment without a referral. Simply call the appointment number of your preferred Family Medicine location.
If you or a family member has a complex health issue that requires specialized care and treatment, your primary care clinician will provide the referral to the appropriate specialized service.
FAQ
What should I expect during my first appointment and what should I bring?
Your first appointment will include a full medical history evaluation. Please bring your current medical information, including vaccination records and a list of medications from non-Mayo Clinic Health System facilities. Complete a medical records release form (PDF) to authorize the transfer of health records from another healthcare facility to us. Visit our Medical Record Forms page for this form and other forms in multiple languages.
Are there any age restrictions for patients seeking care in family medicine?
There are no age restrictions in family medicine. Family medicine provides care for individuals of all ages, from newborns to the elderly.
Can a teenager see a family medicine clinician without a parent or guardian?
A parent or guardian should accompany teenagers younger than 18 to the appointment. If this is not possible, the parent or guardian must complete and sign the Consent to Treat Unaccompanied Minor form (PDF) before the appointment.
How long does an appointment take?
The length of an appointment depends on the specific medical situation or concern of the individual. We recommend calling your preferred family medicine location to inquire about the appointment length for your health need.
Does Mayo Clinic Health System offer virtual visits?
Virtual visits are offered in the Family Medicine Department. These visits may be scheduled through the patient portal, the Mayo Clinic App or by calling your preferred family medicine location.
Do you have an after-hours number in case of emergency?
Always call 911 in case of emergency. For after-hours help with other issues, review our convenient care options.
What are my payment options and do you offer financial assistance?
Visit the billing page of your preferred location for information on insurance, billing and payments. We serve patients in difficult financial circumstances and offer financial assistance to those who have an established need to receive medically necessary services. Learn more about financial assistance options.
Check symptoms to reduce worry
Check Symptoms is a free online symptom evaluation tool available 24/7/365. It can give you peace of mind when symptoms start to worry you. Located within Mayo Clinic's patient portal, it allows you to answer a series of targeted questions to evaluate your symptoms and receive a care recommendation.
Vaccinations
Disease prevention is crucial to your health. Getting vaccinated is one of the best ways to maintain good health, and protect you and those you care about against infectious diseases. Vaccinations offer protection against serious diseases by stimulating the immune system to create antibodies against certain bacteria or viruses.
Get vaccine guidance from Mayo Clinic, including benefits, safety, side effects and what to know about recommended vaccines for babies, children, teens, adults and during pregnancy. For recommended vaccines based on age, refer to the adult or child and adolescent schedules.
Use your patient portal account to self-schedule a COVID-19 vaccination or call your local clinic.
Review the history of infectious disease outbreaks and vaccines timeline for information about major disease outbreaks, epidemics and pandemics, and the impact of vaccines and research.
Your care team
We offer a team-based approach to support you and your healthcare needs. This model of care is defined by high-quality, compassionate medical care delivered by a team of experts focused on getting you the right care at the right time to support your health and wellness. Care teams are your home base for getting the care you need in the most convenient, supportive ways possible.
Members of your care team
At the center of the care team is you, and your primary care team members will include a physician, nurse practitioners and/or physician assistants, nursing staff and care team support staff. Each care team member has a specific role in supporting and managing your health and care. Depending on the health situation, additional care team specialists may be included, such as a pharmacist, behavioral health specialist, patient educator, social worker or dietitian. Through collaborative teamwork, your care will be delegated to the most appropriate team member to provide the medical attention and care needed.
The benefit of having a care team
A care team improves your care in several ways. Rather than depending on just one clinician, you now have an entire team supporting you. When you need to see a specialist, your care team will connect you to the right person. When it's time for a preventive exam or health screening, your care team notifies you to keep you on track with recommended checkups and assessments. You also will have the ability to access care more quickly and efficiently because you now have a team of healthcare professionals prepared to meet your needs.
Seeing a nurse instead of your primary care clinician
Your appointment and the care team professional you see are tailored to address your specific health need and its complexity at that moment in time. This allows you access to the right healthcare professional for the right care at the right time. For example, some registered nurses are specifically trained to provide care related to recurring high blood pressure visits and Medicare annual wellness visits. If the nurse determines your condition has become more complicated, you will be referred to a nurse practitioner, physician assistant or physician for the appropriate care needed.
Accessing the care you need
Access to your care team is available in several ways for your convenience. You will be connected to the appropriate care team member and through the best care pathway to meet your individual needs. This may occur through a phone call, an in-person visit or through the patient portal.
Explore locations or providers near you for details on family medicine care:
Eau Claire, WI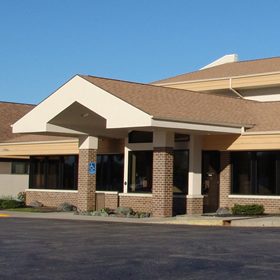 Tomah, WI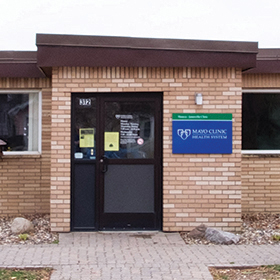 Janesville, MN