Need to make an appointment?
Luther Campus Clinic

Clairemont Campus Clinic
Family Medicine
Family Medicine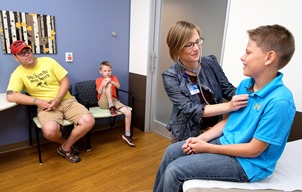 Specially trained in all aspects of family medicine, our physicians, physician assistants and nurse practitioners in Eau Claire provide personalized care and develop relationships with all members of your family that will last a lifetime. Whether you require specialized treatment for a health condition, or if it is time for your physical or a well-baby check, our providers will work together with you to determine the best treatment plan and establish a wellness strategy to help you stay healthy.
When the need for specialized care arises, our providers are experts at matching patients with the specialized care they require. They will assist with coordinating care to ensure all your health care needs are met.
To deliver better care with improved experiences and outcomes in a way that reduces health care costs, we are bringing care teams together to collaborate on your care. Your primary care provider will guide your care team. Learn more about team-based care.
Be Seen Today!
In most cases, you can call and receive an appointment the same day. Our receptionists are available weekdays at 8 a.m. For more information or to schedule an appointment, call:
Clairemont Campus: 715-838-5025
Luther Campus: 715-464-6300
Family Medicine Services:
Anxiety screening and treatment
Behavioral health (depression, stress)
Care for minor illnesses and injuries
Chronic disease management
Dermatology (acne, moles, warts)
Family planning services
Immunizations
Infant and children care
Internal medicine
Men's health
Minor surgeries
Nursing home visits
Obstetrics and delivery
Physicals for annual care, sports, school or employment
Prenatal care
Preventive screenings
Vasectomy
Weight management
Women's health
Workers' compensation
---
Mayo Clinic Family Medicine Residency Program
Family Medicine in Eau Claire also supports innovative resident education at the Luther Campus clinic. The faculty and residents can care for all your medical needs — from pregnancy care through delivery, yearly physicals and well-baby checkups to ear aches and injuries. For more information, check out the Mayo Clinic Family Medicine Residency Program and meet our resident physicians.
---
Is there a baby in your future?
Learn more about our maternity program.
---
Resources
Read the chaperone policy.
Child vaccines: Tough questions, straight answers
Immunization schedule for children
Locations
Luther Campus Clinic
1400 Bellinger St., Eau Claire, WI 54703
Hours:

Mon-Fri:

8:00 AM - 5:00 PM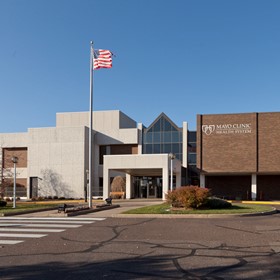 Clairemont Campus Clinic
733 W. Clairemont Ave., Eau Claire, WI 54701
Hours:

Mon-Fri:

8:00 AM - 5:00 PM
47 Providers found
Brandon Hidaka, M.D., Ph.D.
Family Medicine, Prenatal Care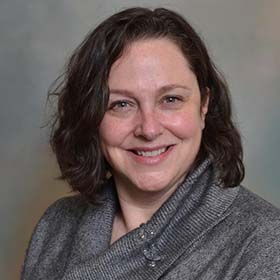 Kyja Stygar, M.D.
Birthing Centers, Family Medicine, Prenatal Care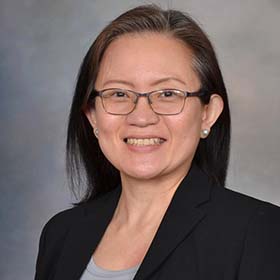 Joannabelle Cosiquien, M.D.
Family Medicine
Related Upcoming Classes and Events View More
Slim Your Screen Time Challenge
Eau Claire, WI