Need to make an appointment?
Family Medicine
Family Medicine in Eau Claire
Specially trained in all aspects of family medicine, our physicians, physician assistants and nurse practitioners in Eau Claire, Wisconsin, provide personalized care and develop relationships with all members of your family that will last a lifetime. When you or your child need acute care, a regular checkup or specialized treatment for a health condition, the Family Medicine team provides expert care to keep your whole family healthy.
Be seen today
In most cases, you can call and receive an appointment the same day. Our receptionists are available weekdays at 8 a.m.
Family Medicine services include:
Anxiety screening and treatment
Behavioral health — depression, stress
Care for minor illnesses and injuries
Chronic disease management
Dermatology — acne, moles, warts
Family planning services
Immunizations
Infant and children care
Internal medicine
Men's health
Minor surgeries
Nursing home visits
Obstetrics and delivery
Physicals for annual care, sports, school or employment
Prenatal care
Preventive screenings
Vasectomy
Weight management
Women's health
Workers' compensation
Mayo Clinic Family Medicine Residency Program
Family Medicine in Eau Claire also supports innovative resident education at the Luther Campus clinic. The faculty and residents can care for all your medical needs — from pregnancy care through delivery, yearly physicals and well-baby checkups to ear aches and injuries. For more information, check out the Mayo Clinic Family Medicine Residency Program and meet our resident physicians.
Is there a baby in your future?
Vaccinations
Disease prevention is crucial to your health. Getting vaccinated is one of the best ways to maintain good health, and protect you and those you care about against infectious diseases. Vaccinations offer protection against serious diseases by stimulating the immune system to create antibodies against certain bacteria or viruses.
Get vaccine guidance from Mayo Clinic, including benefits, safety, side effects and what to know about recommended vaccines for babies, children, teens, adults and during pregnancy. For recommended vaccines based on age, refer to the adult or child and adolescent schedules.
Review the history of infectious disease outbreaks and vaccines timeline for information about major disease outbreaks, epidemics and pandemics, and the impact of vaccines and research.
Parenting tips and resources
Health tips for all stages of your child's life
Illness and Immunizations
Nutrition
Kids often want to just stick to eating their same favorite foods. But, often, those aren't the healthiest for them, and some variety would do them good. Learn how getting kids in the kitchen can also get them to try new things by watching this video:
Videos
Just for fun
Locations
Luther Campus Clinic
1400 Bellinger St., Eau Claire, WI 54703
Hours:

Mon-Fri:

8:00 AM - 5:00 PM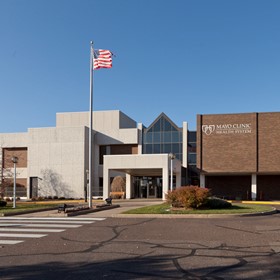 Clairemont Campus Clinic
733 W. Clairemont Ave., Eau Claire, WI 54701
Hours:

Mon-Fri:

8:00 AM - 5:00 PM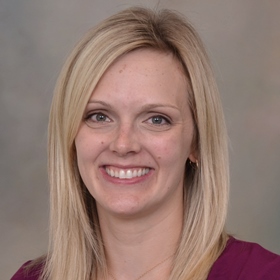 Dana Carr, A.P.N.P.
Family Medicine
Vanessa Lowdon, D.O.
Birthing Centers, Family Medicine, Prenatal Care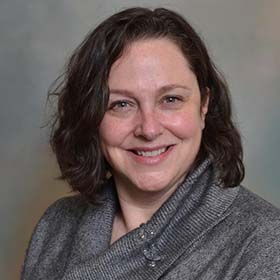 Kyja Stygar, M.D.
Birthing Centers, Family Medicine, Prenatal Care