We are experiencing high call volumes:
Use your account on the Mayo Clinic app or patient portal to check symptoms, get care recommendations and make an appointment.
Posted By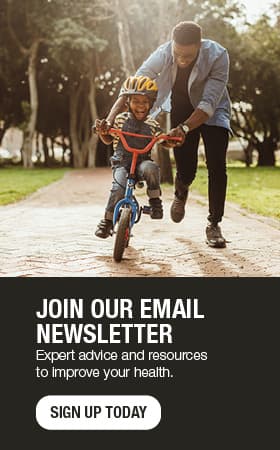 Be aware of risk factors, signs of premature birth
It's November, which means it's also National Prematurity Awareness Month. No parent wants to think about the possibility of having a premature baby. As uncomfortable as this thought is, it's important to talk with your physician and your family about what you'll do in case a premature birth occurs.
A birth is considered premature if the baby is born between 20 to 37 weeks of pregnancy. Many complications can occur in a child as a result of preterm birth, such as underdeveloped brain and lungs, jaundice and infections. Premature birth can affect the baby long term, too. Some of the most common long term effects include neurological problems, not reaching full growth or chronic medical problems such as lung disease and Cerebral Palsy.
The good news is that with today's technology, the survival rate of premature babies has increased to 90 percent for a baby born at 25 weeks. Even though this is good news, it's still important to be cautious throughout your pregnancy and know the risk factors that increase the likelihood of a preterm labor.
Some of these factors include:
Twins or triplets
Being overweight or underweight
Previous premature births
Smoking or illicit drug use
Pregnancies close together
Problems with the uterus or cervix
Uterine or kidney infection
High blood pressure
Having a lot of stress
It's important to realize that, even if the above factors are avoided and you keep yourself as healthy as possible, preterm birth can still occur. In about 30 percent of cases, the cause of premature birth is undetermined. Knowing the signs of premature labor is crucial in getting the appropriate amount of care as soon as possible.
Some of the tell-tale signs of preterm labor are:
Contractions
Backache
Change in vaginal discharge or bleeding
Stomach cramps
Cramps associated with periods
Pelvic pressure, or the feeling that the baby is pushing down
Taking precautions to avoid premature birth are important. During pregnancy, mothers should eat healthy, get plenty of rest, follow the weight-gain guidelines and get plenty of calcium, folic acid and iron.
To learn more about premature birth and labor, please visit the transcription of the Twitter Chat I participated in with the March of Dimes.
---
For the safety of our patients, staff and visitors, Mayo Clinic has strict masking policies in place. Anyone shown without a mask was either recorded prior to COVID-19 or recorded in a non-patient care area where social distancing and other safety protocols were followed.
Topics in this Post