Protecting yourself against HPV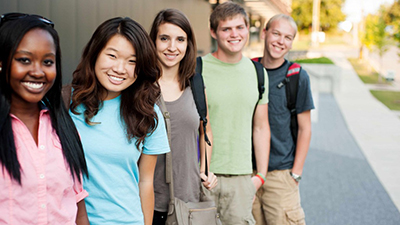 HPV stands for human papillomavirus. It's a viral infection with more than 100 different types in existence. Many of these infections go unnoticed and don't cause any issues. Other types of HPV can lead to common warts we get on our hands and feet.

In addition, there are 40 types of HPV that are spread through sexual contact, which can lead to genital warts and some types of cancer. With more than 14 million new infections each year, HPV is the most common sexually transmitted infection and affects both men and women. It's so common that many of us will get HPV at some point in our lives and not even realize it. However, some forms of HPV put us at risk for developing cervical and other types of genital cancers.

Here are some actions you can take to lower your risk of HPV infection and prevent cancer:

Vaccine

The HPV vaccine is extremely effective and has been credited with a significant reduction in HPV infection and cervical cancer.

Currently, the vaccine is recommended to all girls and boys at age 11-12 years. This is the best age to receive the vaccine in order to provide protection against the virus before a person is exposed through sexual activity.

The HPV vaccine can be given as early as age 9. Girls can get the vaccine up to age 26 and boys up to age 21. It's important to keep in mind that immunization guidelines for HPV are based on age and not sexual experience. So, even if you're sexually active and have not yet had the vaccine, talk to your provider as you may still have an opportunity to protect yourself.

Screening

HPV causes nearly all cases of cervical cancer but can be prevented with screening. Screening for cervical cancer begins at age 21 with a test called a Pap smear. This test helps identify any abnormal cells on the cervix. With regular screening, abnormal cells are detected early on and can be monitored or treated to prevent progression to cancer.

Current guidelines recommend regular screening with a Pap smear until age 65. Many women only need a Pap smear every 3-5 years if they have a history of normal tests. Talk with your health care provider about how often you should be screened and what tests are available.

Safe Practices

• Practice safe sex. This includes waiting to engage in sexual activity until you are ready. The only way to completely protect against HPV and other sexually transmitted infections is abstinence.
• Use condoms. When used correctly, condoms can greatly lower your risk of contracting HPV.
• Limit your number of sex partners. Limiting your number of sex partners decreases your potential risk of exposure. However, even if you only have sex with one person, you can still get HPV. This makes screening and prevention through vaccines extremely important.

Healthy Lifestyle

Eating healthy, exercising regularly and getting adequate sleep are some of the most important activities to promote health and prevent disease. Also, get regular checkups with your health care provider. Your annual physical is a great time to discuss ways to stay healthy and make sure you are up to date on preventive screening.

If you have questions, ask. Speak with your health care provider, or visit mayoclinichealthsystem.org and cdc.gov for more information:
By Mayo Clinic Health System staff.
Topics in this Post