Posted By
Too Embarrassed to Ask: An update on Pap tests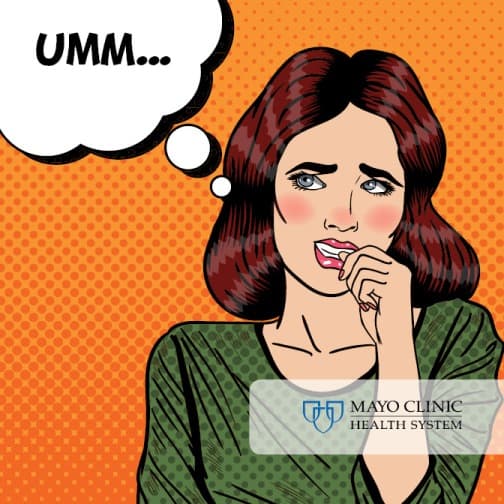 The guidelines about when women should have a Pap test have changed. Studies about HPV and cervical cancer conducted over the last 10–20 years have identified no advantages to having an annual Pap test over the current recommendations.
What is a Pap test?
A Pap test or smear is the first step to the prevention and early detection of cervical cancer. The procedure tests for cellular changes in the cervix, or the opening to the uterus located in the vagina, which could progress to cervical cancer. Specimen is collected during a speculum exam using a brush or other sampling instrument. It only takes a minute to collect the specimen, but you may experience some cramping during the collection. The specimen is sent to the lab and examined under a microscope to determine if there are any abnormal cells. Using the same specimen for an HPV test can check for the DNA presence of 13–14 of the most common high-risk HPV types.
Why do I need a Pap test?
Cervical cancer occurs when cervical cells become abnormal and begin to grow out of control. An HPV infection causes most cervical cancers. HPV is a common virus passing from person to person during sexual activity and often causes no symptoms. HPV enters cervical cells and can cause them to change. Most HPV infections are associated with low-risk infections that will go away on their own; but in some cases, HPV infections do not go away and can last for a long time. High-risk types of HPV have been linked to cervical cancer, as well as cancer of the vulva, vagina, penis, anus, mouth and throat.
When should I get one?
The appropriate interval and type of Pap test recommended for you will depend on your personal age and health history:
Women ages 21–29 should have a Pap test every three years. You are not recommended to have a Pap test if you're younger than 21, even if you are sexually active. However, health care experts recommend you have annual testing for sexually transmitted diseases if you are sexually active.
Women ages 30–65 should have a co-test, which includes a Pap and HPV test, every five years (preferred). It is acceptable to have only the Pap test every three years. If you have an abnormal result, your provider will determine the appropriate follow-up.
Women over 65 can stop testing if they have had three consecutive normal Pap tests.
Even if you do not have a Pap test, it is important for you to have an annual preventive health care visit for your well-woman care needs.
Cindy Haugsdal is a certified nurse practitioner in Obstetrics & Gynecology in Albert Lea, Minnesota.
Topics in this Post
Comments (4)
Cindy Haugsdal
Friday, November 10, 2017
Hi Sandra:
Great question!! An annual preventive health care visit is an opportunity to review and update your personal and family health history and to review status of recommended preventive health screenings. This visit will also include the appropriate exam, usually including a breast exam and pelvic exam, if advised or indicated.
Cindy Haugsdal
Thursday, November 9, 2017
Hello D. Shaw:
Follow-up after radical hysterectomy, including the need for pap smear testing, will be determined by your provider based on the reason for your hysterectomy. If you are having vaginal pain, I recommend that you contact your provider, who knows your history, to see if you need to be seen.
Sandra Olson
Tuesday, November 7, 2017
The article says that while no pap tests are recommended after age 65, women should have an annual preventive health care visit for your "well woman care needs" So what is that, the mammogram or internal exam without the actual pap. What are my 'well woman needs'?
D. Shaw
Tuesday, November 7, 2017
I've had a radical laparoscopic hysterectomy 2 yrs. ago, just having some vaginal pains now, could be due to bladder infection though. Haven't had a pap test since surgery, is it really necessary to still get pap test?