Posted By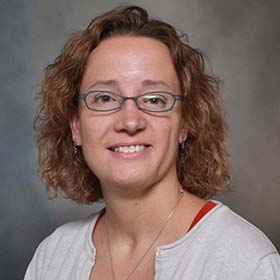 Cara Syth, M.D.
Birthing Centers, Obstetrics & Gynecology (OB-GYN), Prenatal Care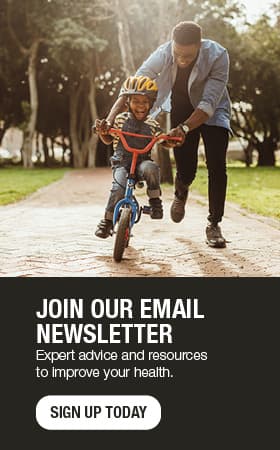 Is virtual prenatal care from OB Nest right for you?
Finding out you're expecting a new baby is an exciting time for a family. After the initial rush of emotions, you may find yourself with many questions. How do I find the safest car seat? Should the nursery have a theme? When do I need to visit my health care provider for prenatal care? Is virtual prenatal care an option for me?
At your first obstetrics visit with Mayo Clinic Health System, you and your health care provider will discuss Mayo Clinic OB Nest, a virtual prenatal care option, to determine if you are a candidate for the program. It is important to ask questions if you are interested in participating.
Three questions to start the discussion with your health care provider include:
1. How does the Mayo Clinic OB Nest program work?
You can take an active role in your prenatal care with a unique pregnancy experience from Mayo Clinic OB Nest. Women with low-risk pregnancies can save time and travel with fewer clinic visits while receiving comprehensive support.
Convenient online and telephone appointments replace approximately every other in-person clinic visit. This is helpful for people with busy schedules by eliminating travel time to appointments, reducing child care needs for siblings and decreasing time away from work for prenatal care.
2. How will I stay in touch with my provider and care team?
Throughout your pregnancy, you will listen to your baby's heartbeat with a fetal Doppler and measure your blood pressure at home. Health information gathered from this equipment will be shared with your obstetrics nurse during Connected Care visits.
Connected Care visits include scheduled phone calls or messaging on Patient Online Services, Mayo Clinic Health System's online patient portal.
Information provided to the nurse includes:
Your current weight
Your blood pressure reading
Baby's heart rate
Medication and allergy changes
Questions or concerns
Between visits, your care team is monitoring pregnancy progression, reviewing your care plan and helping schedule future appointments. Certain types of care, including ultrasounds and lab tests, still need to be done in person.
Answers to your questions or concerns are available by phone and through the patient portal, which enables you to send questions directly to your care team anytime.
3. How do I know if OB Nest is a good option for my pregnancy?
Most women with low-risk pregnancies qualify for this program. If you have had a previous pregnancy that was considered high risk or complicated, OB Nest might not be the best type of care for you. You and your provider can discuss your specific prenatal needs and assess the care plan that works for you.
The goal is to give women who are pregnant options that work best for their lifestyle and personal preference. Some women prefer in-person visits. If this is the case for you, the OB Nest program may not be a good fit.
In my experience, my patients enjoy the OB Nest program. The combination of Connected Care and in-person visits with the same level of access to your health care team may be a first step in the pregnancy journey for you and your growing family.
Cara Syth, M.D., is an OB-GYN specializing in prenatal care in Menomonie, Wisconsin.