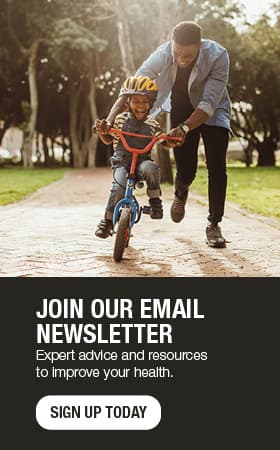 Connected care: Sometimes a person just needs a little help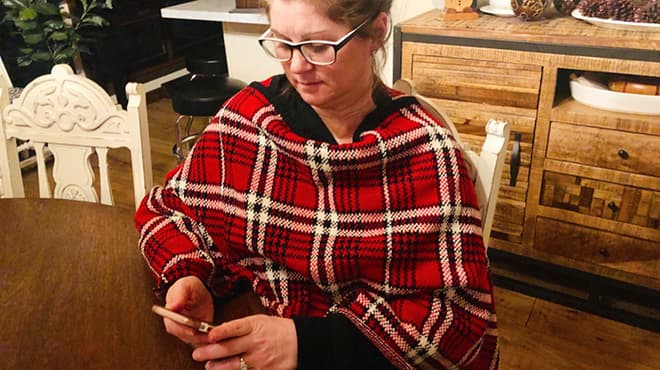 Kelly Timm of Chetek, Wisconsin, describes herself as not technically savvy. Until recently, she didn't see a need to create a Patient Online Services account.
"But then a friend of mine talked to me about Patient Online Services and how I could use it for me and my family," says Kelly. "And I thought, 'Well, that sounds good.'"
Her friend, Kristy Hanson, an operations manager in the Center for Connected Care at Mayo Clinic, helped Kelly sign up for Patient Online Services, Mayo's patient portal.
"Creating the account was smoother than I thought," says Kelly.
Kelly used Patient Online Services immediately to get immunization records for her kids.
"Once my account was set up, Kristy showed me how to create caregiver accounts," says Kelly. "I created a caregiver account so I could access my younger kids' records. And then I printed the immunization records to send to school. The whole process was easier than not."
Kelly also spent some time looking at the features on the portal.
"Express Care Online looks like that will be useful for some simple conditions," she says. "And looking at my records and past history was kind of interesting. It was good to see the information I'd been told, but now I could read it and think about it a little more."
She also used the portal to schedule a mammogram.
"I remembered that I had a mammogram due, so I thought I'd use Patient Online Services to schedule that appointment," she says. "It was super simple. I scheduled it online. I chose a date and time that worked for me, and it was done. The appointment appeared on my upcoming appointment list, so I knew I was good.
"I'm one of those people who likes to do the same old things that I'm comfortable with. And I really haven't done much online, and that can be frustrating. But I needed those immunization records quickly. And using Patient Online Services saved me time. Plus, Kristy was so helpful."
Overall, Kelly says her experience with Patient Online Services has been good, and she encourages others to give it a try.
"I think it was also good that I could help her," says Kristy. "During the current pandemic, the portal is really helpful. It's needed for video appointments, managing prescriptions and sending secure messages to your care team. Patients can use the new Check Symptoms assessment tool to get a quick evaluation of COVID-19 symptoms, directions on whether a test is needed and how to accomplish testing, and a recommendation for next steps of care."
Learn about additional features to connect to the care you need with Patient Online Services. You also can download the Mayo Clinic App from the Apple and Google Play app stores to access your Patient Online Services account.