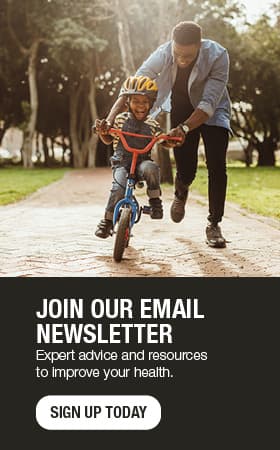 FAQ: Video appointments and your security
Mayo Clinic Health System is committed to your health, safety and the privacy of your protected health information. As Mayo Clinic Health System continues to respond to the COVID-19 pandemic, you should be assured that new options for care, including video appointments, are secure.
Here are answers to FAQs about the technology used to conduct video appointments:
Q. How do I know my video visit will be secure?
A. For your video visit, Mayo Clinic Healthy System uses a security-enhanced version of video software to protect your health care information. Mayo Clinic Health System complies with the Health Insurance Portability and Accountability Act's (HIPAA) patient privacy standards that regulate how health care providers share patient information and maintain patient privacy. When you are finished, any information shared through the software program is no longer accessible through the program. Your provider will send notes and other information to your secure Patient Online Services account.
The appointments are created in real time, with no emails or other printed documents that share meeting IDs or meeting information. When you log in for an appointment, you are automatically logged in through secure means, as are the providers.
The software program does not have access to identifiable health information, and it protects and encrypts all audio, video and screen sharing data.
Q. Is it safe to share a screen with my private health information on it?
A. Yes. The software program does not distribute actual patient data. Rather, screen sharing is done through encrypted screen capture and not actual data. Data confidentiality is further protected through a combination of encryption, strong access control and other protection methods.
Q. How is security enhanced?
A. When Mayo Clinic Health System providers and patients use the software for health care purposes, the organization is using specific licenses and secure domains. Other industries may not be using the same level of security.
The software offers various ways to enhance security, which Mayo Clinic Health System uses, including the use of waiting rooms, using invitation-only meetings, limiting screen sharing to hosts, requiring meeting passwords, limiting the number of hosts to one and disabling private chat.
Q. Can I use a video meeting service such as FaceTime, Skype or other platforms?
A. No. Video appointments are integrated within the existing electronic health record platform, so the appointments meet HIPAA standards and security standards set by Mayo Clinic Health System. An appointment notification and link for the video appointment is coordinated through a person's Patient Online Services account.
Prepare for your appointment
If you are scheduled for a video appointment, here are some tips to prepare your equipment, test your connection and log in for your appointment. Before an upcoming appointment, you may be notified that you have questionnaires to answer. If you have a video appointment, you'll need to complete the questionnaires before you check in for that appointment. Read more about tips for making the most of your health care video appointment.
This video explains how to connect to Mayo Clinic for scheduled video appointments from a mobile device:
Call with questions
If you have any questions about Patient Online Services or how to connect to your video appointment, call Mayo Clinic Customer Assistance at 1-877-858-0398 weekdays from 7 a.m. to 7 p.m.
Learn how you can use Patient Online Services for your health care, including how to set up an account. If you have questions about how to receive care during the COVID-19 pandemic, visit our COVID-19 page.