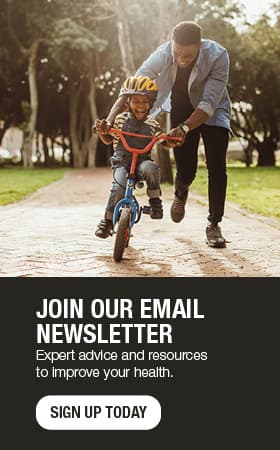 Breast cancer recovery back on track after COVID-19 pandemic delays surgery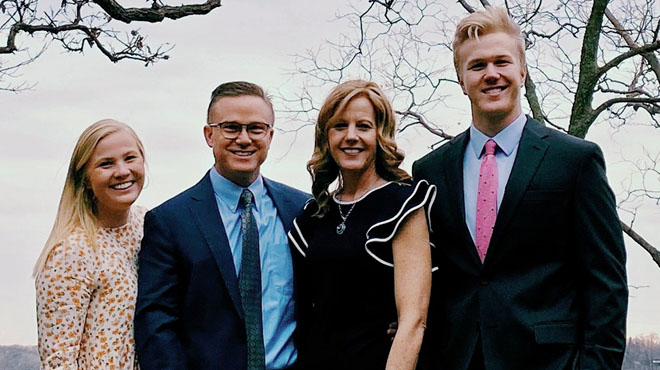 When you learn you have cancer, the natural reaction is to want it out of your body as quickly as possible. Lisa Carlson, who was diagnosed with breast cancer on March 11, can attest to that.
"I'm a very Type A person. I like to be in control, and to be able to make my own path and control my own destiny," says Lisa, 49. "I wanted it gone. I would have had the surgery the next day if they said I could."
Instead, Lisa was given another piece of news by her Mayo Clinic Health System care team in Mankato, Minnesota. Due to the COVID-19 pandemic burgeoning throughout the country in mid-March, Lisa would have to wait at least four weeks for her double mastectomy.
"I understand how frustrating it was for them, too," says Lisa. "I could feel their sense of compassion for the situation. I could really sense that, and I understood there was nothing they could do."
A routine mammogram in February had flagged abnormalities in Lisa's right breast, which led to a biopsy in March. Lisa learned she had two tumors in her right breast.
On March 20 in Mankato, Lisa met with general and trauma surgeon Tara Krosch, M.D., and plastic and reconstructive surgeon Albert Harris, M.D., among others, to learn the details of an organized plan for her care and recovery, which included a double mastectomy and breast reconstruction surgery. A pending test will decide whether chemotherapy will be necessary.
Protection from COVID-19 exposure
However, because the COVID-19 pandemic meant only emergency procedures could be performed, Dr. Krosch had to inform Lisa her surgery would be delayed because her care team determined that waiting wouldn't endanger her health further.
"Dr. Krosch told me everything she could," says Lisa. "COVID-19 restrictions were just being implemented. She felt terrible about the situation. It felt so weird leaving the hospital. Normally, when you walk out the door, you'd have a surgical date in hand. It was hard not knowing. But within two weeks, they called me and said it would be April 23."
It was a strange time, Lisa says. But she completely understood that the Mayo Clinic Health System staff were doing all they could to limit patients' exposure to COVID-19 and that the safest course was to wait to have surgery. In the meantime, she would be started on endocrine medication (hormone therapy) right away to treat the cancer so it wouldn't continue to grow before surgery.
"Hormone therapy is used for breast cancers that have receptors for hormones estrogen or progesterone, which Lisa's did," says Dr. Krosch. "The medication is often used after surgery to reduce the risk that the cancer will return, but it can also be used to shrink tumors before surgery, which increases the likelihood the surgery will remove all of the cancer. In Lisa's case, it was important to use hormone therapy to keep the cancer from spreading during the delay before the procedure."
Successful surgery
Dr. Krosch says Lisa was in close contact with her care team during those four weeks. Then on April 23, Lisa's surgery was performed as scheduled. During her double mastectomy, a biopsy showed the cancer hadn't spread to her lymph nodes, which was a big relief.
"She did beautifully," says Dr. Krosch. "There were no concerning findings during surgery to suggest any advancements in the cancer."
Due to COVID-19-related visitor restrictions, Lisa's husband couldn't be with her in the hospital. He had to drop her at the door, which was difficult, she says. But a nurse was keeping him updated by text the whole time.
"They texted him every move I made," says Lisa. "That really helped, because that's the same kind of contact and updates a nurse would give for someone in a waiting room."
As a dental hygienist, Lisa says having surgery during the pandemic didn't scare her.
"I know what they do to prepare, and how much they've stepped up precautionary measures and standards," says Lisa. "Even with having blood drawn, the phlebotomist had a face mask and shield. I knew they were doing everything they could to keep me safe. And they did just an amazing job. I felt like I was in good hands, and their work was impeccable."
Care continues using telehealth
Post-surgery, telehealth is helping Lisa stay connected with her care team. And moving forward, she says she's feeling good about the future. She'll meet with her breast reconstruction team and oncologist again on May 13 to begin the next stage of her recovery process.
"We caught it early," says Lisa. "They got everything during surgery. I feel optimistic."