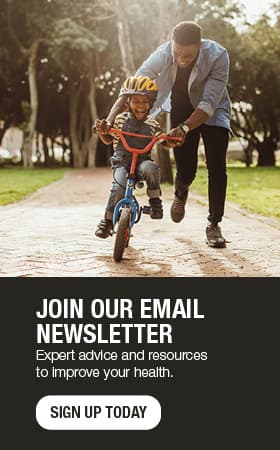 Video visits keep homebound patients connected to care
Jerome Determan isn't one to back down from a challenge. When he was diagnosed with multiple myeloma in 2009, he was told that he may only live for another three years.
Eleven years later, he's still here.
"I feel just fine," says Jerome, 88, of Fairmont, Minnesota.
Having yet to achieve remission, Jerome is still undergoing treatment for his cancer, and he's doing so in a world that poses a more acute threat to his health, given the COVID-19 pandemic. While he still must seek on-site infusion treatments at Mayo Clinic Health System in Fairmont, some of his appointments can be conducted remotely through video visits.
In response to the pandemic, Mayo Clinic Health System quickly rolled out widespread use of video visits across various departments to ensure patients could safely stay at home while still being connected to their health care providers.
Patients willing to use technology to get care they need
"We have very much appreciated our patients' willingness to try the technology so we can continue to provide them with quality care in their homes," says Amrit Singh, M.B.B.S., a Mayo Clinic Health System medical oncologist. "We've been so pleased with how smoothly the process has gone and how many patients we've been able to serve so far. We want to encourage many more patients to schedule these visits for any health care needs that don't require a physical exam during this period when it's safer to shelter in place."
Telehealth has been used for years across Mayo, including on rural medical campuses, to connect patients with specialists at Mayo Clinic in Rochester, among other locations. But COVID-19 required a hastening of widespread use, meaning thousands of patients like Jerome are experiencing it for the first time this spring.
"Our concern at first was acquainting patients with the technology," says Tracy Culbertson, a nurse manager in Oncology at Mayo Clinic Health System in Mankato, Minnesota." In Oncology, we work in large part with an older population, and not all of them have access to computers. But a lot of people have had family members who can help. Or if they have a computer and can log in to their Patient Online Services account, and click the link that says, 'Click here to start visit,' then a member of the Mayo Clinic Center for Connected Care team appears on the screen and walks the patient through the process of ensuring the sound and video are working properly. They make it very simple."
You don't have to be tech savvy to take advantage of online care
When a doctor's visit on the computer first came up, Jerome thought, "Well, I'm computer illiterate." But thankfully his wife, Donna Determan, is not. She has a computer and an iPad, and she got her husband all set up for his first video visit. The visits only require a device and an internet connection. No software needs to be downloaded.
"I've used Skype, and it's very similar," says Donna. "I got it on the computer, and everything went fine. Someone (a Center for Connected Care person) walks you right through it. It went really smooth."
Jerome agreed. In fact, he was so impressed with how smoothly and quickly the visit went, he hopes they continue using it after the COVID-19 pandemic. There have been trips he and Donna have made to Rochester for checkups that don't involve a physical exam, and he thinks video visits would be a big timesaver.
"In this day and age, if there's new technology that will make things better for you and me, then let's do it," says Jerome. "If we all kept using the same stuff we were born with, we'd all be driving horses and buggies. Let's progress with the world."
Care starts with a Patient Online Services account
Patients need to have a Patient Online Services account to take advantage of video visits. They can inquire about setting up an account when calling to make an appointment.
Appointments for video visits are required. Patients are asked to log in to their account 15 minutes before their appointment. Their provider will log in at the scheduled visit time, and the session will begin.
"One of the many great features of this type of visit is that the provider has the option to share his or her screen with the patient, and the patient can actually see scans or test results on their own computer screen," says Tracy. "They can show the patient a list of their medications to make sure they're all correct. It's a really nice visual."
Tracy says many patients have been apprehensive to try a video visit, but once completed, they've realized how easy and convenient the technology is.
"They express gratitude for keeping them safe at home," says Tracy.
These videos explain how to connect to Mayo Clinic for scheduled video appointments:
Learn more:
Find answers to your questions about whether video visits are a secure way of communicating with your provider.
Find out how you can connect to the care you need with a Patient Online Services account.