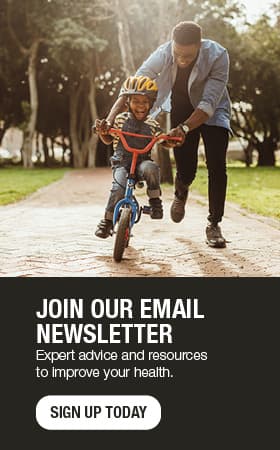 6 tips for making the most of your health care video appointment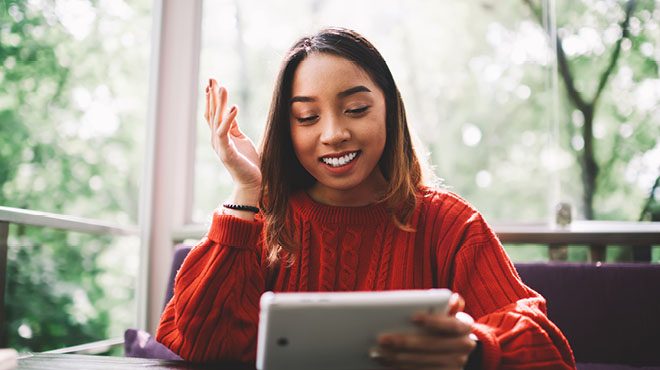 Video appointments are changing the way patients receive care. Due to the need to practice social distancing during the COVID-19 pandemic, Mayo Clinic Health System is limiting in-person outpatient appointments. Fortunately, you and your family can receive the care you need through other options, including video appointments.
As in-person appointments are being rescheduled, you may be asked to schedule a video appointment. If you have a Patient Online Services account, you will be able to connect with your provider using Patient Online Services and communication software that complies with health information privacy rules.
Sometimes a visit with your health care provider can be overwhelming.
There are a few things to consider before, during and after your video appointment so you make the most of the time with your health care provider:
1. Prepare your technology.
If you are scheduled for a video appointment, here are some tips to prepare your equipment, test your connection and log in for your appointment. Before an upcoming appointment, you may be notified that you have questionnaires to answer. If you have a video appointment, you'll need to complete the questionnaires before you check in for that appointment.
2. Prepare a discussion checklist.
Your health care provider will ask you several questions. The number of questions depends on the reason for your visit and whether this provider has seen you before. Your answers help your provider understand your health and health concerns.
Be prepared to discuss:
Reason for your visit
New concerns
Medical conditions, past and present
Past surgeries
Prescriptions and nonprescription medications, vitamins and herbal remedies
Allergies
Immunization records
Family health history
3. Write down your concerns.
Prepare a list of concerns. Rank them in order of importance.
You may want to ask:
How can I improve my health?
Are there conditions or diseases that I am at risk for?
What are possible side effects of medications I am taking?
Are there resources that will help me understand my medical conditions?
It also is important to tell your health care provider about anything in your personal life that may affect your health, such as an illness in the family, financial worries or job difficulties.
4. Describe new symptoms, recent changes in symptoms.
Your health care provider may ask you detailed questions, such as:
How long have you had the problem?
What does it feel like?
How often do the symptoms occur?
What brings on the symptoms?
What reduces the symptoms?
Is the problem getting worse?
Have other family members had similar problems?
Having a family member or friend with you can be helpful. Having two people hear the discussion can help later when you want to remember what was talked about. Let your provider know if there is someone else in the room during your video appointment. In addition, you can read your provider's notes from your visit on Patient Online Services.
Expect to ask all of your questions and have them answered. Talk with your health care provider about resources that may help answer your questions. This may take more time than your visit allows. If you need more time for questions, you may need to schedule a follow-up visit or phone call.
5. Recap what you heard after the visit.
It may be helpful to write down what you learned from your visit. Include information about how your health care provider is planning to help you and what actions you can take to improve your health. Request an after-visit summary that includes visit diagnoses, treatment plans, medication list and patient education, if one was not provided to you.
Contact your health care provider by phone or Patient Online Services if you have additional questions about your visit.
Watch this video showing how one patient used a video appointment as part of her postoperative care:
6. Call with questions.
If you have any questions about Patient Online Services, the Mayo Clinic App or how to connect to your video appointment, call Mayo Clinic Customer Assistance at 1-877-858-0398 weekdays from 7 a.m. to 7 p.m. Select option No. 4 from the menu to connect with a Mayo Clinic representative.
Read more about how you can use Patient Online Services for your health care, including how to set up an account. If you have questions about COVID-19, visit our COVID-19 page.
Zachary Merten, M.D., is a Family Medicine physician in Eau Claire, Wisconsin.