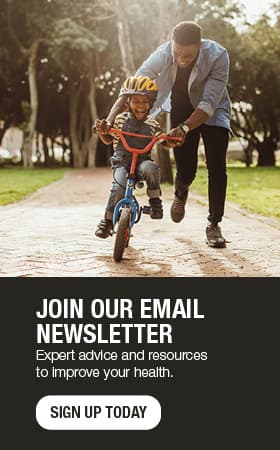 Patient Online Services helps teens, parents stay connected to care
Teenagers between ages 13 and 17 can stay connected with their care team, view health records and participate in a health care visit ― all from home. This allows them and their families to continue to practice social distancing during the COVID-19 pandemic.
How is an account established for teenage patients?
Patients between ages 13 and 17 must have their own Patient Online Services account to access the features. To create this account, the minor and a parent or guardian can call Mayo Clinic Customer Assistance at 1-877-858-0398 weekdays from 7 a.m. to 7 p.m. Choose option "4" from the phone menu options.
Also, note:
Both the minor and the parent or guardian must be on the call.
The parent or guardian must be the billing guarantor — the person who receives the minor's billing statements, or the insurance subscriber — the person who carries the minor's health insurance policy. This helps verify the identity of the parent or guardian.
This is a temporary change from the current process that requires the minor and parent to come to a Mayo Clinic facility.
Once an account is created, parents can go to their own Patient Online Services account and request caregiver access to the minor's account.
What can a caregiver access in the teen's account?
Caregiver access is restricted to information about allergy and immunization lists, secure messages and Express Care Online interactions. All other information is protected, and only the patient can see it. Exceptions are made only for minors with diminished capacity or where there are extenuating medical circumstances and ordered by a primary care physician.
What are the benefits of a Patient Online Services account?
A Patient Online Services account provides easy access to important health care information. It can be used it to:
Visit a provider through a secure video appointment.
Ask your care team questions through a secure message system.
Take a free COVID-19 self-assessment to determine next steps for care.
Manage prescriptions and request refills.
View health records, such as clinical notes, and lab, radiology and other test results.
Receive alerts and notifications.
Schedule, request and track appointments
Access Express Care Online to get quick care for common conditions without leaving home.
Pay a bill.
Video appointments and other features
Learn more about how video appointments are changing the way patients receive care and the features you'll have access to with a Patient Online Services account, such as the COVID-19 self-assessment tool, Express Care Online and questionnaires to complete prior to an appointment.
When a minor is scheduled for a video appointment, a parent also must attend. Here are some tips to help prepare for a video appointment.