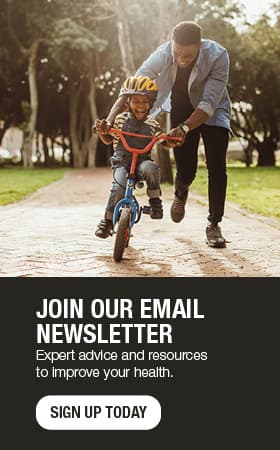 Patient finds online scheduling 'easy peasy'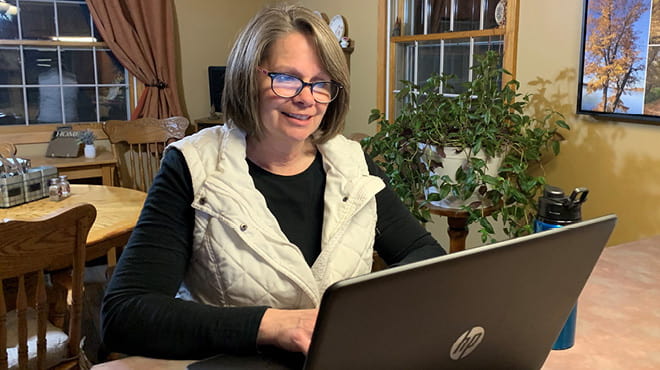 When JoAnn Osterhus received a notice to schedule a blood test, she knew exactly what to do. She opened her Patient Online Services account, and within minutes, her appointment was booked.
"I found that it was super easy to schedule," JoAnn says. "I logged in and found the steps fairly intuitive. As I shared with a friend, it was 'easy peasy.'"
Ticket scheduling for lab appointments
JoAnn's experience demonstrates the convenience of ticket scheduling, where care teams place orders for patients' appointments. When the care team orders appointments, patients receive an email or text message, asking them to go to Patient Online Services to schedule an appointment.
Ticket scheduling is one of several types of online scheduling Mayo Clinic patients can use. Overall, online scheduling makes it easy for patients to schedule certain appointments, leaving scheduling staff free for questions or to perform more complex scheduling requests.
Specifically, the blood test that JoAnn scheduled was one of the new types of ticket scheduling options available for patients as part of Mayo Clinic's Accelerating Patient Self-Scheduling project.
JoAnn appreciates the efficiency of this new option for online scheduling. Previously, she sent a message through her Patient Online Services account asking for an appointment. She sent messages back and forth with scheduling staff until they found a time that worked in her schedule. Now JoAnn can bring up the schedule immediately within Patient Online Services.
"I liked seeing all the available times," JoAnn says. "I was able to see the times, and look at my schedule and pick what worked best for me. This was a huge advantage. I will schedule again online."
More online scheduling options coming
The Accelerating Patient Self-Scheduling project will continue to expand online scheduling opportunities for Mayo Clinic Health System patients.
These initiatives align with Mayo Clinic's strategic plan to digitally connect patients with their health care teams and health records. Research indicates that people have a high interest in online self-scheduling options.
And online scheduling is easy. JoAnn can attest to that.
She says she's willing to assure anyone who's not technically savvy or has any apprehension about online scheduling that it's easy to learn.
"Give it a try. Every time you do, it will become easier," JoAnn says. "Mayo schedulers are fantastic to work with if you were to need any assistance or have questions."
Create your Patient Online Services account today.
Learn more about the advantages of using Patient Online Services: