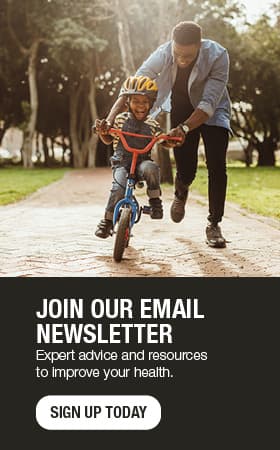 Scheduling a mammogram through Patient Online Services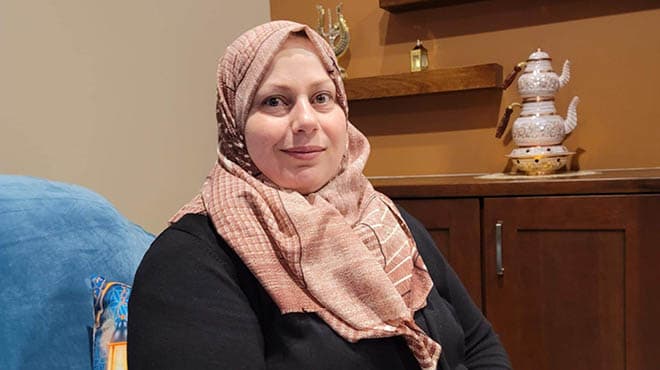 Most people don't think much of picking up the phone and scheduling a health care appointment. They work with a scheduler to determine a good date and time, and they're done.
But for some people, this may not be so easy.
For Muntaha Mansour, a Mayo Clinic patient who moved to Rochester in 2011 from Syria, calling for an appointment can be disconcerting. While she speaks English well, it can sometimes be hard to understand people over the phone. Words can sound the same when said quickly. For example, was that June or July, or did the scheduler say the sixth or the 16th?
"The staff at Mayo Clinic are always kind, but sometimes it's hard to hear them correctly with my children being loud or if my phone isn't working well," says Muntaha.
Muntaha has had a Patient Online Services account since she first became a Mayo Clinic patient, and uses it regularly on both the web and Mayo Clinic App. She's used it often to request appointments rather than call for an appointment. And she says the request process has worked well for her.
Scheduling a screening mammogram
Recently, she received a message through Patient Online Services concerning some preventive care appointments she needed to make. One of these appointments was for a screening mammogram. Since she was on Patient Online Services, she thought she would request that appointment. But then she saw that she could schedule her screening mammogram from Patient Online Services.
"I was going to tap the appointment request box, but then saw that I could schedule my mammogram from another box. So I chose that box," says Muntaha. "I answered some questions with some help from my daughter, and then I could choose a date and time for my appointment. This was so simple."
Muntaha was glad to see all the appointment time options. She shared that this helped her choose a good time. "My youngest boy goes to Head Start two days a week, so I chose a time when he was in school. And I chose a time that one of my older daughters could come with me to my appointment. We could all see the times on the phone, and that made this so very easy."
She notes that online scheduling wasn't as confusing as phone calls sometimes get or even appointment requests using Patient Online Services. Scheduling her mammogram was easy, and she will continue to look for other online scheduling opportunities.
Other types of online scheduling
Online scheduling for screening mammograms is available across Mayo Clinic, along with other online scheduling options. Online scheduling provides patients a convenient way to schedule appointments and gives scheduling staff added flexibility to help other patients with more complex scheduling needs.
Additional information
Learn more about connecting to the care you need with Patient Online Services and download the Mayo Clinic App to easily access your account, as well as health care information from top doctors, dietitians and fitness experts.