We are experiencing high call volumes:
Use your account on the Mayo Clinic app or patient portal to check symptoms, get care recommendations and make an appointment.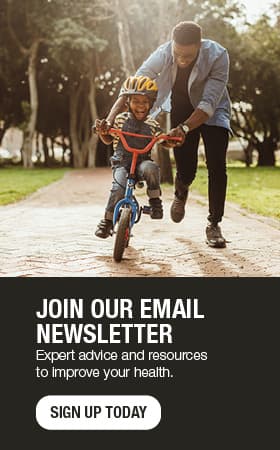 Don't fall for a fad diet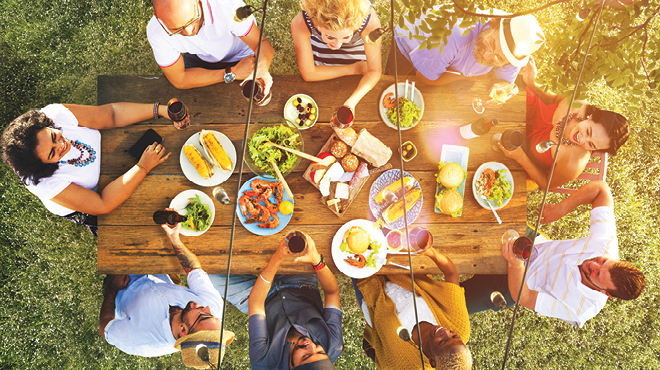 When it comes to weight loss, we'd all like a quick fix. And plenty of diets promise that, advertising results that sound too good to be true.
The problem is, they probably are.
"Fad diets are attractive because they seem to promise something we all want: an easy way to lose a lot of weight," says Paul Loomis, M.D., a family medicine physician at Mayo Clinic Health System in Eau Claire. "The truth is, losing weight comes down to a formula we've known about for a long time: eating a variety of healthy foods in reasonable proportions and combining that with exercise."
TELL-TALE SIGNS OF FAD DIETS
Dr. Loomis says there are some tell-tale signs of fad diets, including:
They promise rapid weight loss. If a plan promises losses of more than 2 pounds a week, proceed with caution.
They require eliminating foods. Beware of diets that claim entire food groups, such as carbs, are bad. You need a variety of foods to get the nutrition your body needs.
They have rigid rules. Some fad diets require purchasing expensive meal replacement products, such as protein shakes or weight loss bars. Others may emphasize eating predominantly one type of food, such as meat, grapefruit or cabbage soup.
They severely restrict calories. You'll lose weight anytime you severely restrict your calories. But this extreme approach is unhealthy and unsustainable. Calories are the fuel your body needs to function.
"Instead of jumping from one fad to another, try to make healthy changes that will last a lifetime," Dr. Loomis says.
THREE KEY ELEMENTS TO WEIGHT LOSS
To lose weight and keep it off, Jamie Pronschinske, a registered dietitian at Mayo Clinic Health System in La Crosse, recommends looking for a plan that includes:
Variety. A healthy diet includes fruits and vegetables, whole grains, low-fat dairy products, lean protein, nuts and seeds, and even a sweet treat once in a while. "To ensure you're getting the right amount of nutrients to nourish your body, choose a plan that includes all the food groups," says Jamie. "It also is important your eating pattern is appealing and tasty, or it won't be something you'll stick with."
Exercise. Achieving a healthy weight is easier when you are eating healthfully and exercising. Look for a plan that recognizes the importance of movement.
A long-term plan. The changes you make should be ones you can live with forever. "There's no finish line when it comes to healthy eating and being active," says Jamie. "I don't even like using the word 'diet' because so many people think of it in terms of something you do for a while and then stop."
If you're looking for guidance, Dr. Loomis and Jamie say there are several healthy plans that meet the criteria outlined, including the Mayo Clinic Diet, the Mediterranean diet and Dietary Approaches to Stop Hypertension (DASH) diet.
"Education is a big part of these programs," Dr. Loomis says. "For some people, just learning about portion sizes and then measuring their food can be a game changer."
Jamie agrees. "These eating approaches will help you learn how to make long-term changes to manage your weight in a healthy way," she says.
Explore additional healthy weight resources and information.
---
For the safety of our patients, staff and visitors, Mayo Clinic has strict masking policies in place. Anyone shown without a mask was either recorded prior to COVID-19 or recorded in a non-patient care area where social distancing and other safety protocols were followed.
Topics in this Post