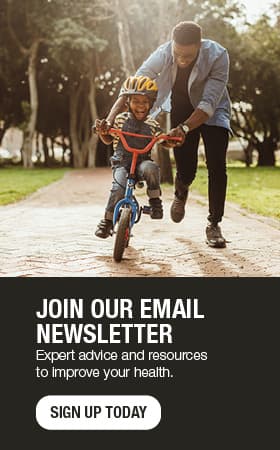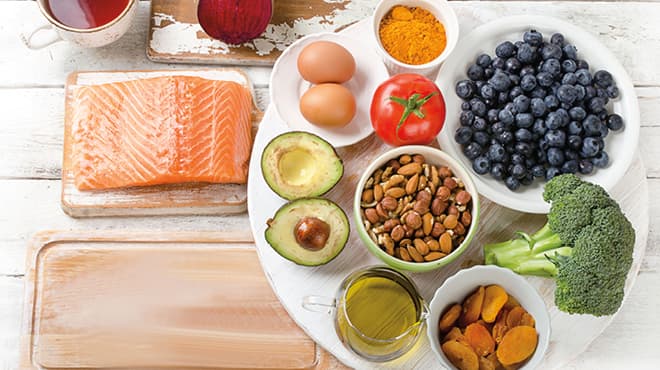 Do you ever think about your surroundings while you eat? Do you consider the health benefits of enjoying a meal with friends and family? Mindful eating is not just what you eat, but where and how you eat. It is more than downing your food. It is an enriching experience, and you should feel energized after a meal.
Watch this video to see Katie Johnson, a health educator at Mayo Clinic Health System, discuss mindful eating with Laura Knudsen, a registered dietitian:
CHOOSE YOUR FOOD
A good place to start eating mindfully is with the food itself. Choose healthy foods. Food that is good for the heart also is good for the mind, such as:
Beans
Berries
Fish
Green leafy vegetables
Nuts
Olive oil
Poultry
These foods help with memory and alertness and can even help prevent Alzheimer's disease. Eating fish once a week is shown to provide good mind power.
To eat mindfully, it is important to avoid certain foods. These foods cause weight gain and can lead to conditions such as high cholesterol, Type 2 diabetes and heart disease. Some foods to avoid are:
Butter
Fast food
Fried food
Pastries
Red meat
Stick margarine
Before you go to the store, make a plan. Create a rough menu for the week, and base your grocery list on the menu. Consider creating a weekly schedule of when to eat certain foods, such as having "meatless Monday," fish on Tuesday and Friday, and poultry on Thursday and the weekend. While at the store, remember that the closer a food is to its natural form, the healthier the food is in general. Buy whole-wheat noodles instead of boxed macaroni and cheese. Rather than picking up fruit snacks, opt for fresh or frozen fruits. Produce that is in season often is cheaper and has better flavor.
SET THE MOOD
Where you eat is just as important as what you eat. Keep your eating place clean and free of clutter. If you have decorations for your table, set them out. A couple candles or a vase of flowers can brighten up the space. Try to enjoy your meals with others. Eating with family and friends is a great way to spend time together.
TAKE YOUR TIME
When you sit down to eat, set aside 20 to 30 minutes for each meal. It can take 20 minutes to feel full after eating. By slowing down, you can eat 100 calories less per meal. You also will feel more satisfied and renewed, and have less food cravings between meals.
People who take a lunch break away from their desk tend to be more productive at work, so make lunchtime a part of your day. Taking a lunch break improves alertness and concentration, and provides higher energy levels. Try taking a break with some of your co-workers, even if it is just for 15 minutes. When there is a social aspect to eating, you naturally slow down because you talk.
Consider setting small goals to start. Statistically, you do better when you have small goals and increase these goals after success. For example, consider sitting down as a family for dinner or making yourself a healthy breakfast once per week. What goals can work for you?
When you pay attention to what you are eating and how you eat, it can not only improve your health, but also your mind.