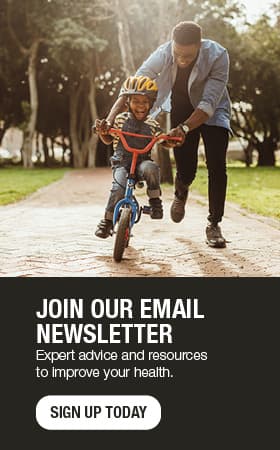 8 tips to maintain weight during winter holidays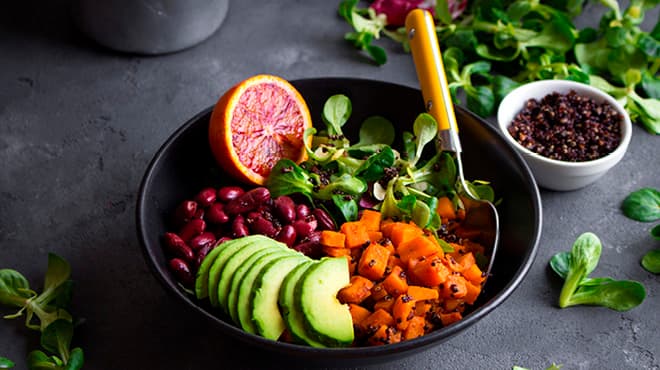 Midwest winters deliver a double whammy of negative windchill and holiday stress, causing even those who are strong-willed to reach for comfort food. But don't give up. It is possible to maintain your weight during holidays with some planning.
Give yourself the gift of health this holiday season by following these 8 tips:
1. Stay active.
Your best intentions to forgo just one more holiday cookie quickly fall to the wayside; yet, the bathroom scale can't be ignored for long. Regular exercise is fundamental to maintaining a healthy weight, but motivation can be lacking when holiday indulgences beckon. The key is to choose and incorporate fun aerobic activities into our holiday plans, such as ice skating or sledding with your family. If you prefer a warm fire to the cold winds, there are plenty of indoor physical activities options, including exercising using cardiovascular equipment, exercise-based video games or DVDs.
2. Eat a balanced diet.
Ensure a healthy lifestyle by combining regular exercise with a balanced diet, even during the holidays. Make sure you have fresh fruits and vegetables available for snacking, and toss out or limit the treats in your pantry that are high in cholesterol, fat, salt or sugar. Your friends and family may wonder why you have so much energy, and soon they'll also be on the healthy bandwagon.
3. Seek complex carbohydrates.
Carbohydrates get a poor rap, but not all are bad. Avoid processed and refined carbohydrates, like cookies, soft drinks and white bread. Those are known as simple carbs and can increase your insulin levels and lead to excess pounds. In contrast, seek complex carbohydrates, also known as good or complex carbs, during the holidays. These are a great source of fiber, which is essential for maintaining healthy cholesterol and blood sugar levels, as well as aiding with regular bowel movements. Examples of complex carbohydrates include whole-grain pastas and breads, brown rice, fruits, vegetables and legumes.
4. Jettison the juice.
The truth is that most juices contain added sugar and provide unnecessary calories to your diet. Adults and children benefit more from fresh fruits and vegetables, which offer natural goodness to satisfy a sweet tooth. Reconsider fruit smoothies, too, as they may have 300 to 500 calories per serving. You may want to choose satisfying fruit that is high in fiber instead and save those calories for a special splurge later.
5. Make time for breakfast.
A balanced breakfast is an integral part of any daily diet. For kids, breakfast is necessary to provide energy for the brain and body. Skipping breakfast, or any meal for that matter, doesn't help adults either. Research has shown that people who eat healthy foods frequently during the day have a higher metabolism and better appetite control.
6. Don't skimp on calcium.
Calcium is essential to bone health and heart function. Milk and other dairy products are great sources of calcium, as well as potassium and other vitamins and minerals necessary for overall health. Many low-fat or fat-free dairy products, along with fortified nondairy alternatives, are on the market. However, some low-fat dairy products, such as dessert-flavored yogurts, may have significant amounts of added sugar and calories. If you are watching your sugar or carbohydrate intake for weight reduction, select lower-fat Greek yogurt instead. Typically, this option offers lower sugar content with up to twice the protein. That's an easy, healthy swap.
7. Mix up your protein options.
Protein is a key part of any diet. It can help keep you feel full, build muscle and help your body repair cells. But don't limit your protein choices to only red meat. During the holidays, you can choose from a variety of low-fat protein foods, including seafood, lean poultry, eggs, beans, peas, soy products, nuts and seeds. Making chili with more beans and less meat is a great way to incorporate beans into your diet on a cold evening.
8. When in doubt, ask an expert.
Before you start a new exercise or nutrition program, it's always a good idea to schedule an appointment with your local health care team. A registered dietitian can provide nutritional guidance to address your individual needs.
Anne Harguth is a registered dietitian nutritionist in Waseca, Minnesota.