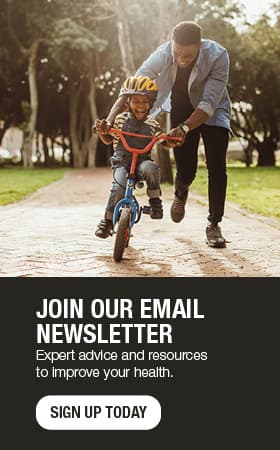 Upper respiratory infection season has arrived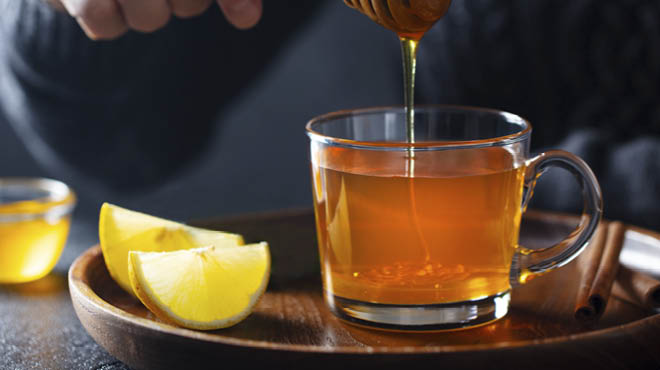 It's that time of year — cooler weather, changing leaves and an uptick in upper respiratory infections.
Respiratory illnesses are common in the fall and winter, with seasonal cases of influenza, strep throat and respiratory syncytial virus, or RSV, likely increasing over the next few months. COVID-19 also remains active with many areas seeing a rise in cases.
Here are four things you need to know to guide you through this year's upper respiratory infection season.
For most people, respiratory illnesses can be treated at home.
If you have respiratory symptoms and aren't high-risk, you probably don't need to get tested or make an appointment with your healthcare professional. Getting plenty of rest, drinking fluids and using over-the-counter medications can help you feel better and aid recovery.
Clinic-based testing and treatment are recommended only for people at high risk for severe illness. Those at increased risk include people:
Who are immunocompromised
Who are age 65 or older
Who are pregnant
With other complex health conditions
Use Check Symptoms to assess your condition.
If you're feeling sick, Check Symptoms in the patient portal is the fastest and most convenient way to assess your condition and help you determine if you should seek care. The Check Symptoms tool will guide you through a series of questions about your symptoms and then recommend your next steps.
If you need to make an appointment for testing or to see a healthcare professional, Check Symptoms can connect you to self-scheduling options within the portal. Appointment options may include virtual visits so you can be seen quickly from the comfort of your home.
Take a home antigen test to check for COVID-19.
If you have COVID-19 symptoms or have been exposed to COVID-19, home antigen tests are the fastest, most convenient and least expensive way to get tested.
Unlike PCR tests, antigen tests are widely available through commercial pharmacies and other stores. They don't require a clinic appointment, provide fast results and can be done at home.
You can self-report a positive test result through the COVID-19 home antigen attestation questionnaire in the patient portal.
Tests for other infections, such as influenza and strep, are recommended only for high-risk patients or those who meet certain criteria. For most people, testing for influenza or other infections won't change your treatment plan.
Prevention is the best protection.
Following simple prevention guidelines can go a long way in protecting you and your family members from illness. Make sure you wash your hands, avoid prolonged contact with people who are sick and stay current on your recommended vaccines, especially for influenza and COVID-19.
If you do become ill, help protect others by staying home. Wear a high-quality, well-fitting mask if you must be in contact with other people and follow isolation guidelines for returning to work or school.
Read more:
By Mayo Clinic Health System staff