Posted By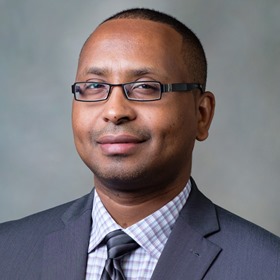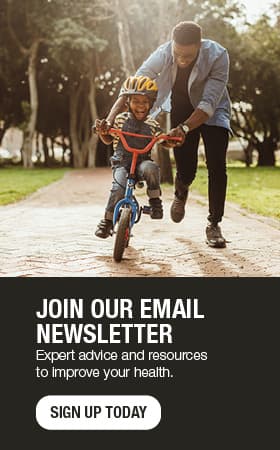 What should you do if you have COVID-19 or flu?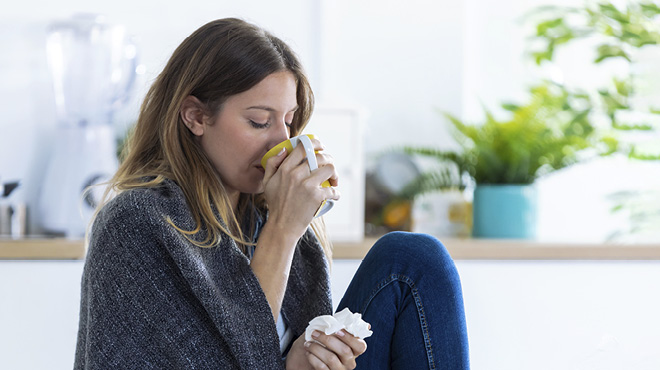 Most people who get COVID-19 or flu can treat themselves at home and often don't need to see a health care provider.
However, if you have COVID-19 or flu-like symptoms, especially if you are at risk of complications, you are encouraged to get tested. That's because COVID-19 and the flu have similar symptoms.
You also can be infected with COVID-19 and another respiratory illness at the same time, which is why you can be tested for more than one illness during one appointment at Mayo Clinic Health System.
Common signs and symptoms for COVID-19 and flu include:
Fever
Muscle aches
Chills and sweats
Shortness of breath or difficulty breathing
Dry, persistent cough
Tiredness and weakness
Runny or stuffy nose
Sore throat
Headache
Vomiting, nausea or diarrhea
Other symptoms of COVID-19 may include a loss of taste or smell and chest pain.
If you have a Mayo primary care provider, you can use the Check Symptoms tool in your patient portal to answer questions about symptoms you are experiencing. After completing the online assessment, if testing is recommended, you'll be given the opportunity to schedule your test.
COVID-19 test self-reporting tool
Using a new patient portal questionnaire, you can share the results of non-Mayo or at-home COVID-19 tests with your Mayo Clinic Health System care team. With the questionnaire, the Mayo health care team can more promptly complete their assessment to determine if you're eligible for COVID-19 therapy.
Find the questionnaire in the COVID-19 section of the patient portal. Click on "COVID-19 Test Results & Vaccine Records," and enter information in the self-tests area.
Whether you have flu or COVID-19 with mild symptoms, there are ways you can manage your symptoms at home:
Hydrate.
Be sure to drink plenty of liquids, such as water, juice and warm soups, to prevent dehydration. Avoid sugary drinks.
Rest.
Catch up on your sleep to help your immune system fight off the infection.
Medicate.
Generally, you'll need nothing more than bed rest and fluids. You also may consider an over-the-counter pain reliever to reduce some of the aches associated with flu. If you are infected with flu, your health care provider may prescribe an antiviral medication. If taken soon after you notice symptoms, the medication may shorten your illness by a day or so and help prevent serious complications. If you are infected with COVID-19, you may meet criteria to receive COVID-19 therapeutics.
When to seek medical care
If your symptoms worsen or fail to improve after three days, contact your health care team. If you have a fever for more than three days or the fever returns after going away, you have worsening shortness of breath or other concerning symptoms, seek medical care.
It's important to take these measures to ensure the viruses don't spread to others around you:
Wash your hands.
Thorough and frequent hand-washing or cleaning hands using an alcohol-based sanitizer are effective ways to prevent the spread of germs.
Contain your coughs and sneezes.
Cover your mouth or nose when you sneeze or cough, and wash your hands after. To avoid contaminating your hands, cough or sneeze into a tissue or into the inner crook of your elbow.
Avoid groups of people.
Avoiding groups of people may reduce your chances of infection and spreading to others. If you're sick with the flu, stay home for at least 24 hours after your fever subsides to lessen your chance of infecting others.
Wear a mask and practice social distancing.
If you must leave your home, such as to get medication, wear a mask and maintain at least a 6-foot span between you and others.
Once you no longer are infectious, it's important to get vaccinated for COVID-19 and flu. And you can get both shots at the same time. Call your primary care provider, or self-schedule using the Mayo Clinic App or patient portal. A flu shot is recommended for all patients 6 months and older. A COVID-19 vaccination is available for patients 6 months and older.
Muhanad Mohamed, M.B.B.S., is an Infectious Diseases physician in Eau Claire, Wisconsin.