Posted By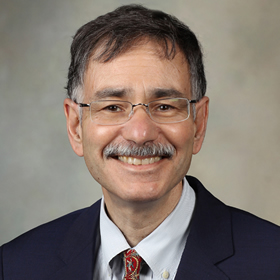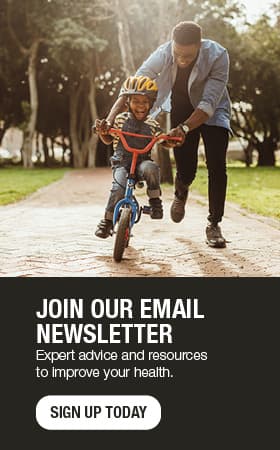 What parents should know about RSV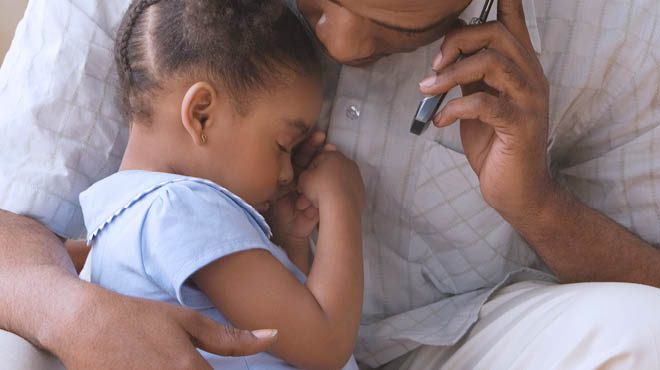 Respiratory syncytial virus, or RSV, usually causes mild cold symptoms for most people who can recover in a week or so. RSV is a common virus; most people will get the virus by age 2. People with RSV do not develop natural immunity to it, so it's possible to get the virus multiple times a season.
For infants and older adults, RSV can be serious. When severe, RSV can lead to bronchiolitis or pneumonia. Bronchiolitis, or inflammation in the airway, is one of the most common causes of children needing hospitalization in the winter months.
RSV symptoms
Symptoms of RSV can be similar to other viruses, like a cold or the flu, and may include:
Runny nose or congestion
Dry cough
Low-grade fever
Sore throat
Mild headache
Wheezing or difficulty breathing
A child with RSV may not want to eat or drink as often as usual and may be more lethargic or sleepy.
In many places, testing for the flu also tests for RSV. This is because flu season and RSV season typically overlap, and the symptoms are similar. RSV outbreaks tend to occur from October to May each year.
Reduce the risk of RSV
While there is no vaccine to protect against RSV, there are ways to prevent the illness:
Wash your hands frequently with soap and water. Hand-washing helps prevent the virus from spreading from the hand to the mouth, nose or eyes. Think about times during the day to wash the hands of everyone in the family, such as before making a meal, serving prepared food and after using the restroom.
Stay home if you are ill and avoid contact with people. Keep children home from day care or school if they don't feel well.
Wipe down high-touch surfaces, such as countertops, doorknobs and children's toys regularly.
During pregnancy, it's recommended for women to receive one dose of Tdap vaccine, regardless of when the last Tdap or tetanus-diphtheria (Td) vaccination was given. Ideally, the vaccine should be given between 27 and 36 weeks of pregnancy.
Get vaccinated for COVID-19. The COVID-19 vaccine is available for children 6 months and older.
Don't skip a flu shot. An annual flu shot is recommended for everyone older than 6 months. Talk to your child's health care team about the number of doses needed based on your child's age and prior vaccination history. Children younger than 9 may need two doses of the vaccine if they are receiving it for the first time or have only received one dose in total previously.
According to the American Academy of Pediatrics, a study showed that a 5% increase in influenza vaccination in the U.S. could have prevented 228,000 illnesses and 4,900 hospitalizations during a typical flu season.
Treating RSV at home
For most children who develop RSV, home remedies can ease symptoms. RSV symptoms usually last from two to eight days, but some children might have a cough for a few weeks before fully recovering.
At-home remedies include:
Drinking plenty of fluids
Trying saline nasal drops
Using a cool-mist humidifier
Over-the-counter pain medication, such as acetaminophen, can be helpful. But check with your child's health care team about correct dosing before using over-the-counter pain medications.
If your child with RSV becomes extremely irritable; develops a high fever; is eating or drinking significantly less; or if breathing becomes fast, shallow or noisy, seek immediate medical care. Babies and young children can become very sick quickly due to RSV.
An FDA-approved monoclonal antibody can be given to infants considered high-risk, including some premature babies, babies with heart disease and babies with chronic lung disease. This monoclonal antibody has been used for almost 25 years and is the only prevention other than good hand-washing, avoiding tobacco smoke and staying current with vaccinations.
Check your symptoms
If you, your child or your family members have a primary care provider at Mayo Clinic Health System, you can use the Check Symptoms feature in Patient Online Services to assess symptoms and help you determine if you need to seek care.
You will answer questions about your symptoms, then be provided a recommendation for your next steps. This could be suggestions for home care or the opportunity to complete an Express Care Online assessment or schedule an appointment with a care provider.
Dennis Costakos, M.D., is a neonatologist ;in La Crosse, Wisconsin.