Posted By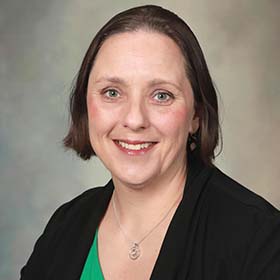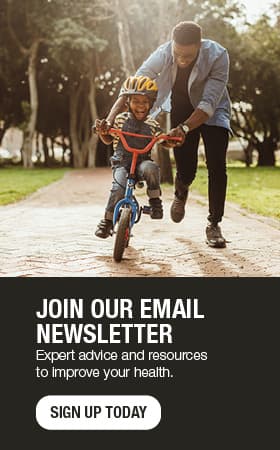 Don't skip your flu shot this year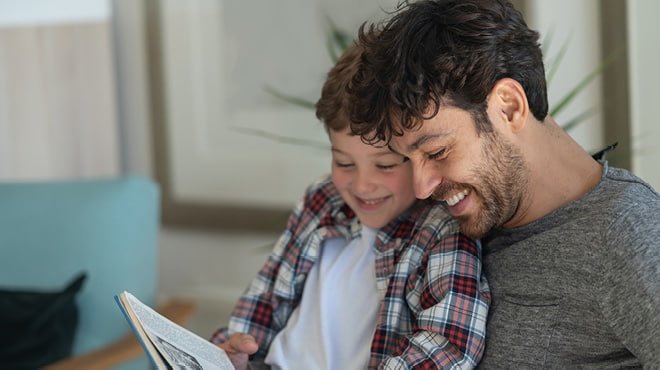 Amid the COVID-19 pandemic and on the verge of another flu season, it's more important than ever to be vaccinated for influenza as soon as possible.
If more people are vaccinated for the flu, fewer people will become sick with the flu and fewer patients will require hospitalization. When there are fewer flu cases, hospital resources are available to care for patients with COVID-19 or other health concerns.
This year's flu season
Flu season in North America typically occurs between October and May. It's possible that the viruses that cause COVID-19 and the flu may spread in your community at the same time during flu season. If this happens, people could become ill with COVID-19 and the flu at the same time. Getting vaccinated for COVID-19 and the flu can reduce their spread.
Importance of vaccinations
The current recommendation is that everyone over 6 months should get vaccinated for flu. The flu shot also can reduce the severity of the flu and risk of serious complications. Each year's flu vaccine provides protection from the three or four influenza viruses that are expected to be the most common during that year's flu season. The vaccine can be given as a shot or nasal spray.
The flu shot doesn't prevent you from getting COVID-19, although some research has found getting vaccinated for the flu vaccine might lower the risk of becoming infected with COVID-19. Research also shows that getting vaccinated for flu does not make you more likely to get infected with COVID-19 or acquire other respiratory infections.
Preventing influenza
Get vaccinated for COVID-19 and the flu when they're available to you.
Also follow these standard precautions to reduce your risk of infection from the viruses that cause COVID-19, the flu and other respiratory infections:
Avoid large events and mass gatherings.
Avoid close contact (within 6 feet) with anyone outside your household, especially if you have a higher risk of serious illness.
Wash your hands often with soap and water for at least 20 seconds or use an alcohol-based hand sanitizer that contains at least 60% alcohol.
Wear a cloth face mask when you're in indoor public spaces and outdoors where there is a high risk of COVID-19 transmission, such as at a crowded event or large gathering. Further mask guidance depends on whether you are fully vaccinated for COVID-19 or are unvaccinated.
Cover your mouth and nose with your elbow or a tissue when you cough or sneeze.
Avoid touching your eyes, nose and mouth.
Clean and disinfect high-touch surfaces, such as doorknobs, light switches, electronics and counters, daily.
Some research has found that following measures, such as social distancing and wearing a mask, may have shortened the length of the 2019-2020 flu season and decreased the number of sickened with the flu.
Common myths debunked
Some people may be reluctant to be vaccinated or to vaccinate their children due to misinformation about vaccine safety. Vaccines are held to the highest standards of safety and, aside from minor side effects for some patients, they are safe for most people.
It's important to seek medical information only from credible sources who have scientific training. Vaccines are safe. It's the diseases they protect against that are the cause for concern. Get the facts about the COVID-19 vaccines.
Review these common myths about flu vaccination that have been scientifically proven false:
MYTH: A flu shot can cause you to get the flu.
FACT: While some people experience muscle aches and a fever for a day or two after receiving a flu shot, this is likely a side effect of the body's production of protective antibodies. It is not the flu.
MYTH: Many people have serious adverse reactions to vaccines.
FACT: Allergies and serious complications from vaccines are rare. Tell your provider if you ever have had any unusual or allergic reaction to a flu vaccination or any other medicines. Also, tell your health care professional if you have any other types of allergies, such as to foods, dyes, preservatives or animals.
MYTH: Vaccines cause autism.
FACT: Despite much controversy on the topic, researchers haven't found a connection between autism and childhood vaccines.
Talk to your health care provider about your vaccination concerns, and how and where to get your flu shot.
Read more about vaccination safety, and facts about vaccines and what parents need to know.
Jennifer Johnson, D.O., is a Family Medicine physician in Mankato, Minnesota.
Topics in this Post