Posted By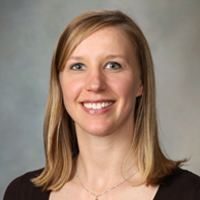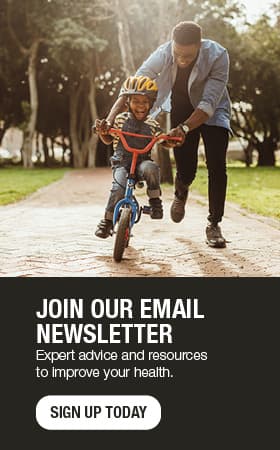 Tips for healthy eating in a hurry
With many of us in a hurry these days, finding the motivation to cook a healthy meal at home can be difficult. However, learning some shortcuts in the kitchen can make keeping your health on track quicker and easier, and prevent you from grabbing the first thing you see or going out for fast food.
WHY COOK AT HOME?
Research shows that maintaining a healthy weight is difficult when you eat out too much. Restaurant meals often are served in excessive portions that can easily contain a day's worth of calories and sodium. However, with a little planning, it's possible to change your eating habits to make eating at home easier, more enjoyable and healthier.
TIME-SAVING STRATEGIES
Menu planning is one of the best things you can do to maintain your health. By incorporating a plan, you're less likely to graze on unhealthy snacks outside of mealtime. Sure, meal planning takes time on the front end. However, if done right, it saves you valuable time later on.
If the thought of menu planning seems difficult or intimidating, try starting with a theme night. Examples include:
Meatless Monday

Taco Tuesday

Leftover Wednesday

Breakfast-theme Thursday

Fish Friday

Soup and salad Saturday

Meal-prep Sunday
If you prefer to improvise, you still have the opportunity to create a healthy, balanced meal. Use the plate method for balance in the moment. Evaluate your plate by asking the following:
Do I have three food groups represented?

Do I have the right portions?
Start by looking for vegetables, as they should be the largest portion of your meal. If there are no vegetables as a part of your meal, grab some before you start eating.
MEAL PLANNING SCHEDULE
Try the following steps as you schedule your meal plan:
Step 1: Set aside time twice a week for food prep. Chop and cook ahead for the next three to four days.
Step 2: Try batch-cooking. This is where you cook once and eat multiple times. Here are a few suggestions:
Make a large batch of homemade soup or chili, and freeze in smaller portions.

Look at making a batch of brown rice and using some for a side item one day, in a casserole the next and in a stir fry the day after.

Make meatloaf, and divide it in half. Use half for meatloaf and roll the other half into meatballs and freeze.

Cook extra meat, and divide it up for casseroles, tacos, salads, etc. Keep what you can use within three to four days in the fridge and freeze the rest in usable portions.

Use extra pasta for a cold salad the next day.

Make a roast in the crockpot one day, and slice up left overs for sandwiches later. You can also freeze it in individual portions for a quick reheat later in the week.
Step 3: Overlap ingredients. Think of different meals with similar ingredients, and plan them into the same week. For example, a meal of brown rice, chicken and sautéed vegetables one day can become chicken, rice and veggie soup the next. Or the same basic ingredients can be used to make both veggie lasagna and veggie pizza in the same week. You can have all your vegetables pre-prepped.
Step 4: Recycle your menus. Once you get a few weeks planned, repeat them. You'll know what worked and didn't work. Then tweak your menu as needed.
TIME-SAVING MEAL IDEAS
Mason jar meals. Try preparing meals in a mason jar. They're portable, have controlled portions, and can be low in fat and sodium because you control what goes in. Choose to create a variety of salads, yogurt parfaits, scrambled eggs, pasta or overnight oats — all inside a mason jar. Make ahead of time to grab from the refrigerator on your way out the door.
Sheet Pan Suppers. One of the more exhausting parts of cooking at home is the dishes that seem to always pile up. Instead, try using a single sheet pan to make a complete meal with only one dish to clean in the end. Using a big enough sheet pan, you can make salmon and roasted vegetables together, chicken fajitas, or chicken and roasted vegetables. Make sure to cut items that take longer to cook, such as meat, potatoes and carrots, into smaller pieces so everything is done at the same time. Use the same concept for one-pot meals, such as chili, soups, stews and casseroles to save on dishes.
OTHER EASY MEAL IDEAS
Foil-pack meals:

Take a piece of fish, chicken or ground beef patty and place on a sheet of tinfoil. Add frozen vegetables, and if desired, sprinkle with a little cheese. Wrap up and heat in the oven or on the grill. The best part is not having to scrub a pan. Simply throw out the tinfoil when you're done.

Fried Egg sandwich:

Serve on a whole-grain English muffin with fruit.

Microwaved pumpkin spice oatmeal

: Pair with fruit and hard-boiled egg.

Whole-grain pita pizza:

Add a side salad.

Stir fry

: Try grilling steak, chicken or tofu with frozen vegetables and brown rice.

Leftover pasta:

Mix leftover tuna, vegetables and light mayo for a cold pasta salad.

Frozen meal

: Look for one that includes whole grains and has 600 mg of sodium or less. Add extra vegetables and perhaps yogurt on the side.

Lighter fare:

Mix-and-match tuna or hummus, a few whole-grain crackers, fruit and veggie sticks, and pair with a glass of milk.
Remember, the key is to balance your meal by including at least three of the five food groups. Also, make it a point to include a variety of fruits and vegetables to reach the five to nine recommended servings per day. Healthy eating doesn't need to be difficult or time-consuming. Think about what's in your pantry. The first step might start with healthier grocery shopping.
Kristi Wempen is a registered dietitian-nutritionist in
Mankato, Minnesota
.