Posted By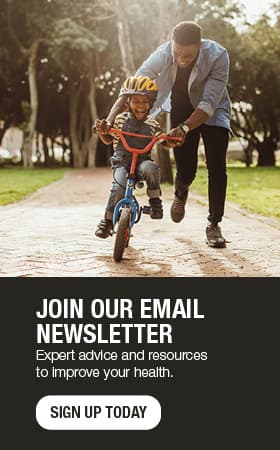 Establishing healthy behaviors that stick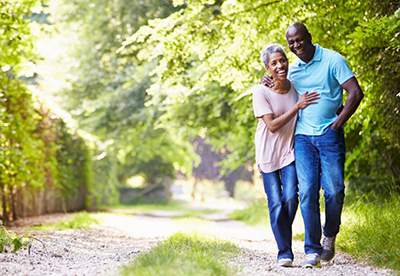 We've all made healthy resolutions or set goals with the best of intentions, only to see them fall short or break down completely over time. Living healthy is an excellent goal to aim for. Research and medical studies often promote the mental and physical benefits of a healthy lifestyle. So why do we still break our healthy promises when we know staying healthy helps us feel better?
Popular reasons why people give up their healthy behaviors include:
Staying healthy is complicated.

Whether a life-long goal or a temporary objective, staying motivated requires complex planning and follow-through. Establishing healthy behaviors that stick takes a different mindset and should not be undervalued.

Our toxic eating environment.

We face constant pressures from a multi-billion dollar marketing industry that bombards us with quick, cheap and tempting food options. No matter the medium, these highly targeted psychological messages leave us wondering if we are in charge of our own eating behaviors or, instead, simply being conditioned.

Our dislike of exercise.

Studies show that we overestimate how difficult exercise is. Often, we think physical exercise will be much worse than it really ends up being. As a result, we tend to give up before we even begin.
Tips to stay motivated
If you want to make your habits permanent, you need to:
Practice.

Anticipate lapses.

Recover quickly.

Practice positive self-talk.

Create changes that are easy to continue over the long term.
Your thoughts determine how you feel about yourself, which in turn affects your behavior, mood, interactions with others and progress toward your goals. When you identify positive thoughts, make sure to practice them. Consider using the following path to help motivate your healthy behaviors:
Getting started:
List the behaviors you feel are unhealthy.

Develop positive and realistic goals for yourself.

Identify why you want to meet this goal. What have you tried before?

Select one of your identified behaviors you would like to change.

Find multiple ways to remind yourself of your goal.

Stay motivated!
Creating your plan of action:
Brainstorm ways to change this behavior.

Devise a plan to promote this strategy.

Identify potential obstacles that could interfere with your goal.

Set a date for when you want to achieve your goal.

Identify your options for support.

Stay motivated!
Reaching your goal:
Throughout the journey, counter destructive thoughts with more constructive ones.

When you reach the goal date, evaluate your success.

Don't expect perfection.

With your goal completed, consider what you need to do to maintain your change.

When ready, select another goal and restart process.

Stay motivated!
Don't let a lapse keep you from your goal
A lapse is a slight error, slip or discrete event most of us will face at some point during the journey. It's important to remember that a lapse is normal and doesn't always lead to a relapse. Relapse occurs when lapses string together and a person returns to his or her former state. Anticipate that a lapse can and will happen. Then, try and figure out what your trigger or triggers are for lapses. Common triggers that may cause a lapse include:
The people in our lives

The time of day

Our emotions

A difficult life event

Social events

Certain foods and visual cues
Remember the danger is not the slip but how you react to it.
Lisa Hardesty, Ph.D.,
is a
Mayo Clinic Health System in Mankato
clinical psychologist.