Posted By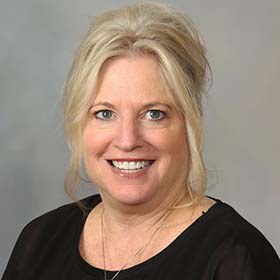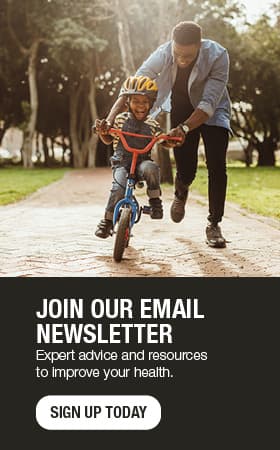 5 ways to help teens overcome suicidal thoughts
Life is changing for junior high and high school students physically, mentally and emotionally, and at an exponential rate. Also, many teens are missing key milestones, further contributing to issues of loss and psychological distress.
Likewise, adults face life changes that can put them in a funk. Losing a job, financial strain, health problems and many more life events can affect emotional and physical functioning.
The COVID-19 pandemic has escalated and created many more challenges, as well. The COVID-19 Response Tracking Study conducted by The University of Chicago found only 14% of Americans report being happy, compared to 31% before the pandemic. Furthermore, the incidence of loneliness has doubled, while psychological distress has tripled.
Regardless of age, life can get the best of people. When hard times lead to depression or feelings of hopelessness, some people contemplate suicide as their only way out. But there is hope because suicide is preventable.
Warning signs of suicide
There are tendencies among those at risk for suicide, including:
Anger
Changes in academic or job performance
Comments about death and dying, being worthless or feeling depressed
Irritability
Loss of interest in activities
Withdrawal
Helping teens find hope and understanding their emotional struggles is key to starting the journey to healing.
Here are 5 things you can do to help prevent suicide:
1. Acknowledge negative feelings and provide support.
If your teen is going through a rough time, provide support. Listen to his or her concerns, and let your teen know you are there to help. Also, look for ways to provide spiritual and personal support, as well as coping techniques that could be used to improve the situation.
2. Be honest.
This time of collective loss and disruption can intensify existing problems. Talk to your teen, ask how he or she is doing and share your feelings about what you are experiencing. The losses and missed milestones from COVID-19 can build resilience and an ability to cope with future challenges. Talk about past experiences that were challenging and how your teen overcame them. Moving forward through adversity is possible by using resilience tools developed during challenging experiences in the past.
3. Promote social connectivity.
Identify ways to connect more as a family, and build virtual or in-person social experiences with trusted friends that follow safe distancing recommendations. Opportunities to connect with peers and family can help your teen's feelings of loneliness and helplessness transition to a sense of belonging and importance.
4. Ask questions and have conversations.
Noticing changes in your teen can be unsettling. Be proactive and ask what is wrong. If you are worried that your teen may have suicidal thoughts, be direct and ask, "Are you thinking about hurting yourself?" Asking about suicide thoughts does not cause harm, and doing so often helps. If your teen answers yes, don't downplay the situation. Ask how you can help, express your concerns about his or her feelings and seek professional help.
5. Seek professional help.
There are many treatment options for people who are contemplating taking their own life. More than 90% of people who commit suicide have one or more treatable mental illnesses. Even if the root cause is not a mental illness, coping techniques and emotional support are proven methods to aid those in need.
Suicide is a major concern in the U.S. Suicide was the 10th leading cause of death for Americans 10 and over in 2017, according to the Centers for Disease Control and Prevention. The positive news is that with the right information and willingness to reach out to someone in need, everyone can help prevent suicide.
Lisa Hardesty, Ph.D., is a clinical psychologist in Psychiatry & Psychology in Mankato, Minnesota.