Posted By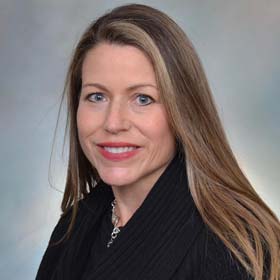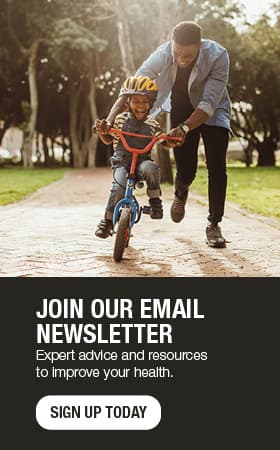 Recharge with a planned mental health day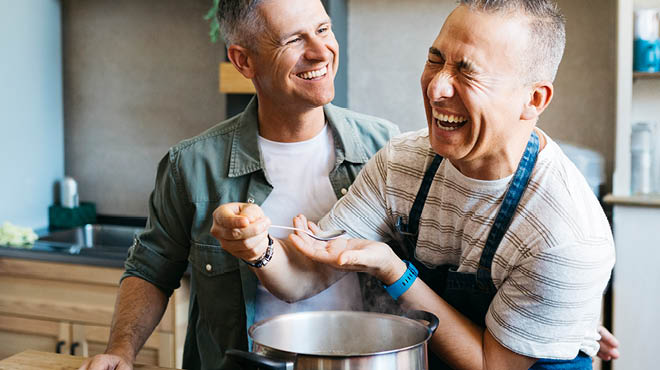 Surveys show a major increase in the number of adults in the U.S. who report symptoms of stress, anxiety, depression and insomnia have occurred during the COVID-19 pandemic, compared with surveys before the pandemic. One way to manage stress or mental health symptoms is by taking a mental health day.
You may have heard this phrase before. Maybe a friend or colleague talked about needing a mental health day, but what does it mean?
A mental health day is a limited time away from your usual responsibilities with the intention of recharging and rejuvenating your mental health. It is an intentional act to alleviate distress and poor mood and motivation, while improving attitude, morale, functioning, efficiency and overall well-being.
The phrase "mental health day" is a bit of a misnomer because it may not be a single day. It could be used to describe an hour, half-day or even a month away from stressful situations. There is no perfect length of time either. A mental health day should be long enough to experience the benefits but not too long as to create more problems in the long term.
Mental health day benefits
Stepping away from responsibilities and stress for a short time can help refocus and recharge the brain and body.
A few of the benefits include:
Reduced feelings of burnout
Many people feel burned out at some point in life, whether it is from caregiving for children or aging parents, work or other commitments. Dedicating time and focusing on yourself or other things can help lessen feelings of burnout.
Improved morale and attitude
mental health day can help the person get recentered, experience gratitude and improve mood and attitude by focusing on things that bring joy.
Improved resiliency
Resiliency is the ability to recover quickly from stress or changes without being overwhelmed or acting in harmful ways. Mental health days can help establish boundaries and develop coping skills to help with future stress.
Reduced isolation and loneliness
Often, people who feel burned out report feeling more isolated and lonelier. Planning to meet a friend for lunch or spending quality time with family during a mental health day can improve the sense of connection with others.
Prevention of mental health crisis
For people with a mental health diagnosis, like anxiety or depression, a mental health day can prevent crisis situations, like a major depressive episode or panic attack. It allows people to set healthy boundaries and enables them to communicate how they are feeling and what they need from friends, family and colleagues.
Increased productivity
Stepping away from responsibilities for a short period of time can make a person more productive and efficient upon returning.
Reduced presenteeism and long-term absenteeism
A person can be present at work or tend to their daily responsibilities but not be engaged. This disconnection is sometimes called presenteeism, which is physically showing up to do the work but not fully functioning. Long-term burnout and stress can lead to lengthy absences or even people quitting their jobs. Mental health days increases engagement and diligence with responsibilities.
Improved physical health
Chronic stress can lead to issues with sleep, digestive health, heart health, weight, inflammation and pain. It also negatively affects chronic conditions, like diabetes and cancer. Taking a mental health day to manage stress can lessen symptoms and increase focus and goal direction for other chronic health conditions.
Mental health days aren't just for adults. They can be useful tools in protecting the mental health of children and teens, as well.
In addition to the benefits listed above, children may experience:
Better self-management of emotions
Give children permission to ask for a break if they feel overwhelmed. Recognize that kids have emotions just like adults and sometimes struggle to handle or balance everything going on in their lives. Allowing a mental health day teaches children self-control and the importance of being autonomous to make decisions for their health.
Develop boundaries
Allowing an occasional mental health day helps children develop their own parameters and balance their needs versus the needs of others. It also helps children socially engage with people in more appropriate ways and identify when they need to take care of themselves and their mental health.
Reduce stigma
Often, children mirror the behaviors of the adults in their lives. By seeing parents take days to themselves, kids understand the importance of mental health and feel less shame or embarrassment if they need to take mental health days.
Plan the day
A mental health day is much more than just getting a latte and taking a nap. Or sleeping until noon and then mindlessly scrolling through social media all afternoon. These are easy ways to waste away a day but not improve your mental health.
Be intentional about the activities you do during a mental health day to get the full benefits and improve your health. Create a plan for the day so you will stay on track. If the thought of planning feels overwhelming, identify activities that will stimulate the five senses: sight, smell, taste, touch and hearing.
Here are a few things that could be incorporated into a healthy and intentional mental health day:
Unplug from social media.
This frees up time to do things that had been neglected and allows for self-reflection. Connect with family and friends and be fully present in the moment so you can experience the world's beauty.
Review goals.
Reflect on the changes you have made or plan to make. Spend time setting achievable goals to position yourself for long-term success, like clearing clutter from a room in your home. This can increase your sense of mastery and accomplishment.
Be creative.
Use the creative side of your brain by doing something inventive that brings you joy. It could be painting, playing music, working in the garden, baking or putting together a puzzle.
Get physical.
Move to awaken your body and mind. Aerobic exercise can ease the gloominess of depression, reduce anxiety tension and promote relaxation. Or turn up the music and dance in the kitchen. Moving and increasing your heart rate is good for your physical health and will improve the quality of your sleep.
Spend time outdoors.
Get outside and feel the elements. Take your shoes off in the grass, sit by or wade in water, watch cloud formations or listen to the wind in the trees. Natural elements are rejuvenating to the body and mind.
Taking a mental health day is easier said than done. Some people have concerns about what their employers or families will think. Will they be supportive or judgmental? With most things, communication is key. Talk about the importance of mental health in your roles and how some time away can make you more productive, present and healthier.
Mental health days are one way to manage your mental health. There are many other resources and tools available to work through feelings of anxiety, depression and stress. Talk to your health care team if you have concerns about your mental health.
Angela Theisen is a psychotherapist in Psychiatry & Psychology in Eau Claire, Wisconsin.