The space in between grief and growth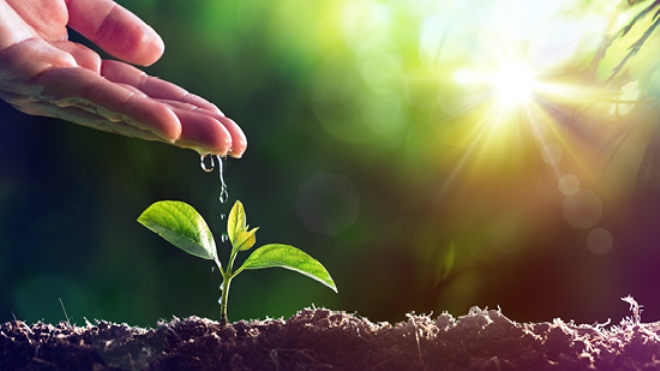 Finding space for grief in our lives can be challenging. It seems counterproductive in life to open the door and invite grief in for a visit. Sometimes, we cling to what we can control and lock the door on grief, get busy and ignore the sadness that gives life meaning.
As a new mother, I have been transformed by a close cousin of grief called birth. My days are filled with bustle, and my nights are restless. Change has greeted me in ways I could have never expected. My heart now has a new space to fill.
There are times in my day when I feel completely empty, like I couldn't possibly have more to give. Yet, at the same time there is a joy that fills me so much I could burst.
Growth is never easy, and it almost always requires pain along with joy. It is in the space between joy and sorrow that our hearts are strengthened and our bonds renewed.
After the death of a loved one, we also may notice a place in our hearts that we hadn't noticed before. It may be highlighted by the heavy weight of emptiness death can bring. This deep longing reminds us of how significant and meaningful our relationship has been, and it reveals a love not bound by time or space — a bond that is forever.
The bonds we form in life are precious, and the time and space we share is sacred. With the constant stress in life of responding to texts, calls and emails, and the overwhelming presence of violence and tragedy in the news, we sometimes become desensitized to our own experiences.
It can be hard to find time to notice the change that takes place in our hearts. As we journey through life, it is important to honor the bonds that push us to give, receive and grow.
While all relationships come with challenges, they are the boundaries that help us find meaning and purpose in our existence. I challenge you to walk life's journey with the passion of knowing that growth is ever present. I invite you to honor life and loss by deepening your awareness of the love that guides you.
Trisha Lundin is a counselor in Bereavement Services in Eau Claire, Wisconsin.
Topics in this Post