Posted By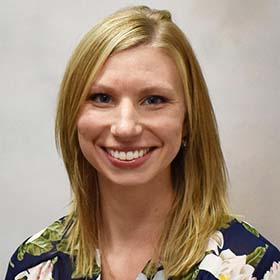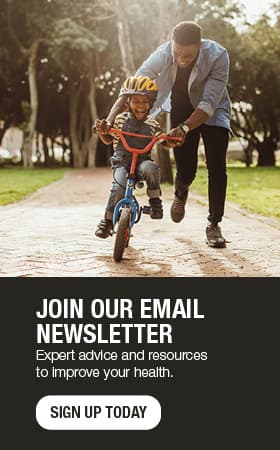 Often labeled a "superfood," the blueberry is bursting with nutrients, many of which are classified as antioxidants and phytochemicals.
Much of the power of blueberries lies in their colors. The deep-blue hue comes from anthocyanin, a phytochemical whose abilities may help protect the body from heart disease and Type 2 diabetes, offering cancer-fighting benefits, promote gut health and reduce inflammation. Research also suggests regularly eating blueberries may improve memory and delay age-related cognitive decline.
A one-cup serving of blueberries contains 25% of the recommended daily value for vitamin C and 4 grams of dietary fiber, but only 80 calories. Plus, blueberries are juicy fruits, which means they contain mostly water. That high water content makes them great for weight loss or maintenance because they fill you up quickly without a lot of calories.
Whether you're eating blueberries for the health benefits, because you like the taste or both, blueberries are a versatile option for every day. Eat them plain, sprinkle them on hot or cold cereal or yogurt, or stir them into baked goods for added sweetness and nutrition. You can easily substitute frozen berries for fresh.
During summer months, take advantage of blueberries when they're plentiful and on sale by purchasing in large quantities and freezing them. Store fresh blueberries in the refrigerator and wash before serving. To freeze, wash and dry the berries, lay them on a pan and freeze until they're solid. Pack the berries in freezer-safe storage bags.
This easy cobbler makes the most of fresh blueberries when they're in season, but frozen berries will give you the taste of summer throughout the winter:
Apple-blueberry Cobbler
Servings: 8
Cobbler
2 large apples, peeled, cored and thinly sliced
1 tablespoon lemon juice
2 tablespoons sugar
2 tablespoons cornstarch
1 teaspoon ground cinnamon
12 ounces fresh or frozen blueberries
Topping
3/4 cup all-purpose flour
3/4 cup whole-wheat flour
2 tablespoons sugar
1 1/2 teaspoons baking powder
1/4 teaspoon salt
4 tablespoons cold margarine, cut into pieces
1/2 cup fat-free milk
1 teaspoon vanilla extract
Heat the oven to 400 F. Lightly coat a 9-inch square baking dish with cooking spray. In a large bowl, sprinkle the apples with lemon juice. In a small bowl, combine the sugar, cornstarch and cinnamon. Add the mixture to the apples and toss gently to mix. Stir in the blueberries. Spread the apple-blueberry mixture evenly in the baking dish. Set aside.
In another large bowl, combine the flours, sugar, baking powder and salt. Using a fork, cut the cold margarine into the dry ingredients until the mixture resembles coarse crumbs. Add the milk and vanilla. Stir just until a moist dough forms. Turn the dough onto a generously floured work surface and, with floured hands, knead gently six to eight times until the dough is smooth and manageable. Using a rolling pin, roll the dough into a rectangle 1/2-inch thick. Use a cookie cutter or knife to cut out shapes. Gather the scraps and roll out to make more shapes.
Place the dough shapes over the apple-blueberry mixture until the top is covered. Bake until the apples are tender and the topping is golden, about 30 minutes. Serve warm.
Nutrition per 1/8 of cobbler: Calories, 222; total fat, 6 grams; saturated fat,1 gram; monosaturated fat, 2 grams; cholesterol, trace; sodium, 202 milligrams; total carbohydrates, 38 grams; dietary fiber, 4 grams; added sugars, 6 grams; protein, 4 grams.
Allie Wergin is a registered dietitian nutritionist in New Prague, Minnesota.