Posted By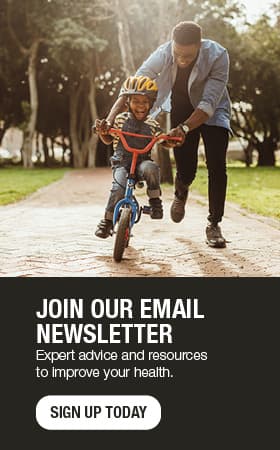 Spring into better health: The pantry edition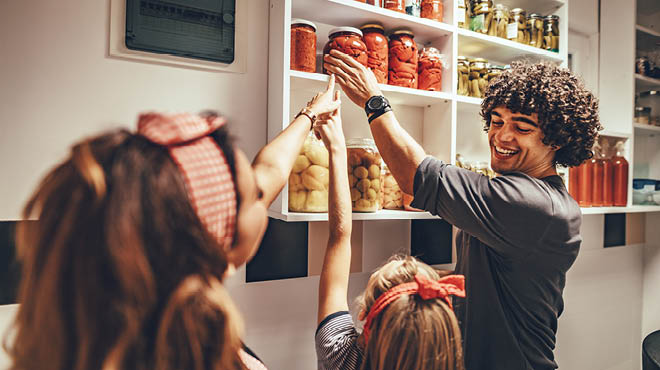 With spring often comes spring cleaning. You may have a chance to clean your house inside and out. However, what about your pantry? How often do you clean your pantry?
There are many reasons to consider cleaning out your pantry. You might have set a New Year's resolution to start eating healthier, but still have old temptations waiting for you on the shelf. Removing those temptations from your grasp will help you stay on track with your goals.
If you're trying to lose weight or adopt a healthier lifestyle, consider these tips for creating a healthier pantry:
Throw away old, unhealthy enticements and replace with new, healthy options, including:
Low-sodium pretzels
Hummus
Light popcorn
Baked chips
Low-sodium nuts, such as almonds, peanuts or walnuts
Canned salmon tuna
Canned smoked herring
Whole-wheat or whole-grain bread, crackers, past and rice (make sure the first ingredient listed is whole grain)
Extra-virgin olive oil
Couscous, farro, oatmeal, quinoa, rolled oats and wild rice
Low-sodium beans and lentils
Low-sodium beef or chicken broth
Canned vegetables and fruits in their own juices or in light syrup
Note that herbs and spices can expire.
Keep in mind that herbs and spices can expire and lose their potency. This causes your favorite recipes to have different tastes. Spices and herbs also can also be expensive, but you can grow them yourself, even if you do not have a large space to do it.
You can plant herbs and spices in small boxes indoors near windows or outside on a patio. You can create a small box or leftover pots with soil, and use that to plant the herbs without worrying about weeds taking over. Any vessel will work, so green thumbs can get creative and use what works best.
You can use fresh herbs and spices to make any dish more delightful. You can also dehydrate the herbs and spices for use over the winter. The aroma of fresh basil, oregano or chives growing near where you're cooking will help inspire creative new recipes, as well.
Like this article? Read about spring cleaning in your freezer and refrigerator.
Amanda Halls is a dietitian in Lake City, Minnesota.