Posted By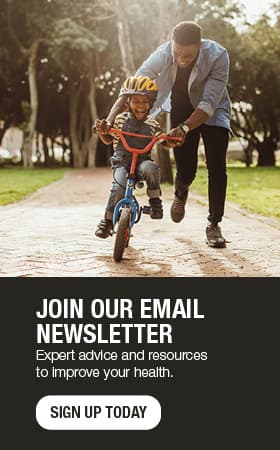 6 tips for a healthy holiday makeover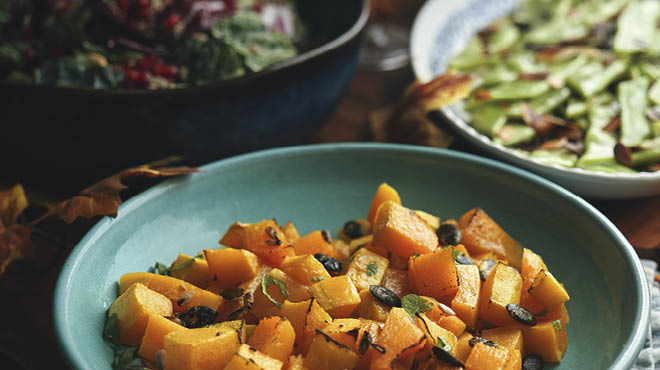 Holiday gatherings with friends, family or co-workers are just around the corner. Spending time with loved ones also means being faced with calorie-rich meals, extra portions, alcoholic beverages and tempting desserts.
If you're trying to maintain a healthy lifestyle, you may be wondering what foods you should prepare and how to stay on track with your goals.
Here are six tips for savoring a healthier holiday season.
Portions matter.
It may be challenging to pass up your favorite foods. If you're going to indulge, take bite-size servings. Try a little bit of those favorites so you get the flavors you look forward to without eating a plateful. Also, avoid going back for second helpings. Your body needs time to feel full, so give yourself 20 minutes before you reach for more.
Try a new tradition.
You may not be the only person at the gathering trying to maintain their healthy eating goals. Why not try a healthier recipe that may become a new tradition? Check out the chart comparing traditional side dishes with more nutritional, but just as appealing, holiday sides like roasted potatoes with garlic and herbs, apple dumplings or tangy green beans.
Traditional sides versus healthier sides:
Mashed potatoes with gravy
Serving: 1 cup potatoes, 1/4 cup gravy
443 calories, 25 grams fat, 45 grams carbohydrates
Roasted potatoes with garlic and herbs
Serving: 2/3 cup
104 calories, 2 grams fat, 15 grams carbohydrates

Apple pie
Serving: 1 piece of a 9-inch pie
227 calories, 13 grams fat, 40 grams carbohydrates
Apple dumplings
Serving: 1 dumpling
178 calories, 2.5 grams fat, 36 grams carbohydrates
Green bean casserole
Serving: 1 cup
165 calories, 12 grams fat, 12 grams carbohydrates
Tangy green beans
Serving: 1/3 cup
39 calories, 2 grams fat, 5 grams carbohydrates
Include some healthy options.
A platter of enticing raw veggies or fruit with a low-fat dip can be a colorful and healthier alternative to a tray of sliced cheese, deli meats and crackers. People frequently choose the fresh, crunchy options if they're offered on the table. Or replace the charcuterie board with a bowl of icy cold large shrimp with cocktail sauce. A serving of 15 large shrimp contains about 100 calories.
Be active after a big meal.
Not only does activity help you burn off some calories but you may also feel more energized. Go for a brisk walk around the neighborhood or play outdoors with the kids, doing activities like sledding, shooting baskets in the driveway or building a snowman. If it's too cold to go outside, turn on the tunes and have a dance session the whole family can enjoy. If you feel ambitious, vacuum the house right after the guests leave.
Limit alcoholic beverages.
Extra calories in alcoholic drinks can add up fast. If you choose to drink alcohol, do so in moderation. For healthy adults, that means up to one drink a day for women and up to two drinks a day for men. It's important to note that one drink equals one 12 oz. beer, 5 oz. glass of wine or 1.5 oz. distilled spirits.
Set an example for your children. By incorporating some of these ideas, you can create healthy traditions for your kids. As these traditions are passed down from one generation to the next, your family will learn that it's possible to make positive lifestyle choices while still enjoying the holiday season.
Remember, a healthy holiday makeover doesn't require drastic changes to have a significant impact. Modifying a few choices and behaviors can lead to health benefits that can last a lifetime.
Amanda Halls is a registered dietitian nutritionist in Nutrition Services in Lake City, Minnesota.