Posted By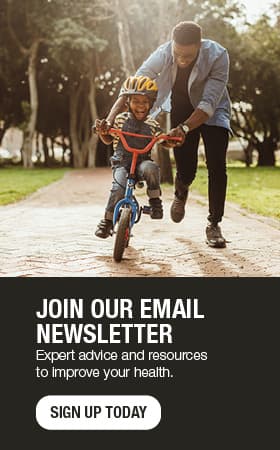 6 tips for a healthy holiday makeover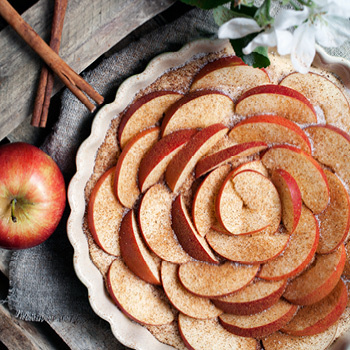 Holiday gatherings are just around the corner. Spending time with loved ones also means spending time wondering what foods you should prepare and how to stay on track when temptations are near. The holidays can present a challenge for many trying to maintain a healthy lifestyle. Eating right and staying active is challenging when we are faced with calorie-rich meals, extra portions, alcoholic beverages and, of course, tempting desserts.
Here are six helpful tips for a healthier holiday season:
Portions matter. It may be difficult to pass up on your favorite food item. If you're going to indulge, watch your portions. Savor it and be done. Take bite-size portions and try everything so you get the flavor you're looking for without eating a plateful. Also, try to avoid going back for second helpings. Give yourself 20 minutes before you decide if you truly need another helping of food. Your body needs time to feel full.
Try a new tradition. You may not be the only one at the gathering who is trying to eat healthy. So, why not try a new healthy recipe that can be a new tradition? Try roasted pumpkin instead of mashed potatoes or steamed green beans instead of green bean casserole. Let's compare some options:
| | | | | | |
| --- | --- | --- | --- | --- | --- |
| Food | Serving Size | Calories | Fat (g) | Carbohydrates (g) | Carb Choices |
| Mashed Potatoes/Gravy | 1 cup/1/4 cup | 237/206 (443 total) | 9/16 (25 total) | 35/8 (43 total) | 3 |
| Spicy Roasted Pumpkin | 1 serving | 122 | 7 | 15 | 1 |
| Ginger Steamed Green Beans | 1 serving | 50 | 1 | 7 | 1/2 |
| Apple Pie | 1 piece | 227 | 13 | 40 | 3 |
| Baked Apple with Cinnamon | 1 apple | 10 | 0 | 25 | 1 1/2 |
Include some healthy food options. Snack on raw vegetable sticks versus a meat and cheese platter. You may be surprised as people will often eat healthier options if placed on the table.
Be active after a big meal. This may help you to feel better after a heavy meal and burn extra calories. Play outside with the kids or go for a brisk walk around the neighborhood. Too cold outside? Take the stairs or do a few laps around the house. For those who feel really ambitious, vacuum the house right after the guests leave.
Limit alcoholic beverages. Extra calories in alcoholic drinks can add up fast. If you choose to drink alcohol, do so only in moderation. For healthy adults, that means up to one drink a day for women of all ages and men older than age 65, and up to two drinks a day for men age 65 and younger. It's important to note that one drink is the equivalent to one 12 oz. beer, 5 oz. glass of wine or 1.5 oz. distilled spirits.
Set the example for your children. By incorporating some of the ideas listed above, you can create healthy traditions for your kids as well. As these traditions are passed down from one generation to the next, they will learn that it's possible to make healthy lifestyle choices while still enjoying the holiday season.
Remember, a healthy holiday makeover doesn't require drastic changes to have a big impact. Modifying a few choices and behaviors can lead to health benefits that can be enjoyed in the years to come.
Amanda Leisenheimer is a registered dietitian nutritionist at Mayo Clinic Health System in Lake City.