Posted By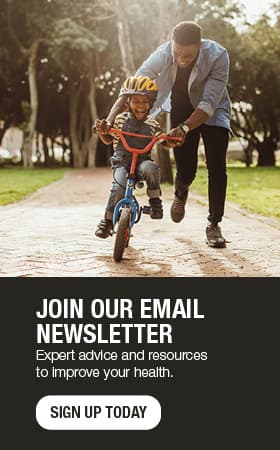 Use '9-5-2-1-0' to refresh your family's healthy habits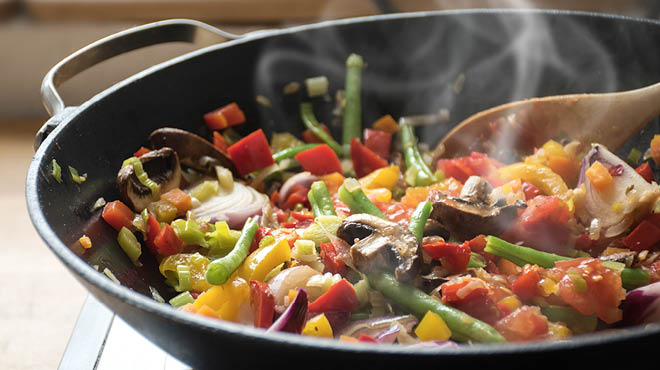 Sometimes healthy eating and living habits need a refresh, especially as families settle into the routine of school, work and activities. The Safe and Healthy Children's Coalition created the "9-5-2-1-0 Let's Go!" campaign to educate children and families about healthy habits and help reduce childhood obesity.
Using "9-5-2-1-0" can help you and your family get back on track:
9 — This is the number of hours of sleep children and teens should get each day.
It's recommended adults get seven to nine hours. Sleep loss can lead to fatigue, difficulty concentrating at school and work, and lead to increased snacking as your body tries to get energy from other sources.
5 — Aim to eat five servings of fruits and vegetables a day.
A diet rich in fruits and vegetables is associated with lower rates of obesity and chronic diseases, such as diabetes and heart disease. This may sound like a lot, but if you plan ahead to have a fruit and/or vegetable at each meal and snack, the servings add up.
A serving of fruit is ½ cup, or 1 medium piece, such as an apple, or ¼ cup of dried fruit. A serving of vegetables is 1 cup raw or ½ cup cooked. If you eat a larger portion, you may be getting more than one serving.
2 — Limit screen time to two or less hours per day.
This includes TV, phones, computers and video games.
Children who spend more time on screens:
Have a higher risk for obesity because they're sitting more — and may be snacking or eating while they're on those screen
Have trouble falling asleep or have an irregular sleep schedule
Tend to be less active and spend less time in active, creative play
To slim screen time, turn off background TV, keep TVs, smartphones and computers out of bedrooms, and set boundaries for screen time.
1 — Set aside at least one hour a day for physical activity each day.
Not only does physical activity benefit children now, it sets the foundation for a lifetime of fitness and good health. According to the podcast, "Ask the Mayo Mom: How exercise benefits the body and mind," children who get regular exercise have lower levels of depression and stress, and higher levels of positive self-image.
Exercise also is linked to better thinking skills, which leads to improved behavior, attention and academic performance. Kids who have recess and physical education class will reach at least part of their one-hour goal for the day. Make a routine of doing something active as a family, such as taking a walk after supper, dancing during commercial breaks or shooting baskets after school.
0 — It's recommended that kids consume no sugary beverages in a day.
This includes soda, fruit drinks, sports and energy, which should be an occasional treat, not a daily part of their diet. Increased intake of sugar-sweetened beverages is associated with cavities and excessive weight gain. Instead, drink water, sugar-free flavored water and skim milk.
Not just for kids
Even though these recommendations are geared toward children, adults also can benefit from them.
Here are some recipes to help you meet your five servings of fruits and vegetables a day:
Fruit wrap bites
Serves 8
6 tablespoons cream cheese
1/4–1/2 teaspoon vanilla extract, to taste
Three 9-inch whole-wheat tortillas
10–12 strawberries, thinly sliced
2 kiwis, peeled and thinly sliced
1 banana, thinly sliced
Mix vanilla into the cream cheese. Spread each tortilla with 2 tablespoons of cream cheese, spreading all the way to edges. To define the filling area, draw a square in the cream cheese with a butter knife or spatula, making the biggest square possible. Arrange strawberries and kiwi in a single layer in the top 2/3 of the square. Top with banana slices. Fold up bottom of tortilla along scratched line, and fold in sides along lines. Tightly roll up tortilla, pushing in any filling that slides out. Set seam-side down on a plate, and freeze for 20–30 minutes. Cut into 1-inch pieces. Use toothpicks to keep them from unrolling.
Nutrition information per serving (3 pieces): 120 calories, 5 grams fat, 3 grams saturated fat, 10 milligrams cholesterol, 120 milligrams sodium, 16 grams carbohydrates, 3 grams fiber, 3 grams protein
Note: Mix and match your favorite fruit, use 1 tablespoon peanut butter instead of cream cheese or make veggie wrap bites with light ranch dressing and shredded veggies.
Vanilla yogurt fruit dip
Serves 8
1 cup plain, nonfat Greek yogurt
2 tablespoons cream cheese, softened
2 tablespoons honey
1½ teaspoon vanilla extract
Fresh fruit
Mix all ingredients in a bowl until smooth. Serve with your choice of fresh fruit for dipping.
Nutrition information per serving (2 tablespoons): 48 calories, 1 gram fat, 1 gram saturated fat, 5 milligrams cholesterol, 22 milligrams sodium, 6 grams carbohydrates
Romi Londre is a dietitian in Nutrition in Eau Claire, Wisconsin.