Posted By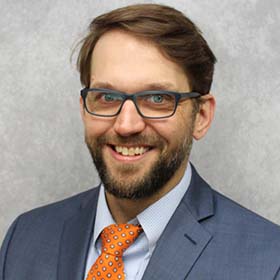 Randy Foss, M.D.
Birthing Centers, Family Medicine, Hospital Medicine, Prenatal Care, Primary Care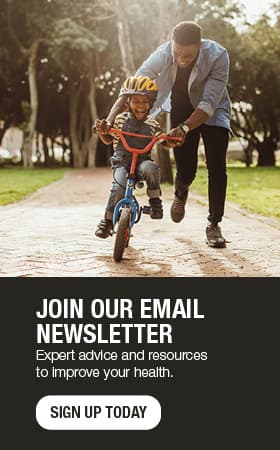 Thinking about getting pregnant? 6 things to think about first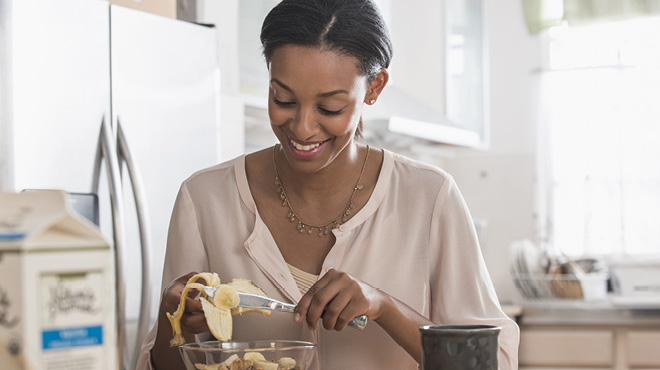 Making healthy lifestyle choices before you conceive can decrease your risk of complications during pregnancy and increase the chances of having a healthy baby. Making changes now will benefit you and your baby in the future.
Here are 6 things to consider before getting pregnant:
1. Healthy diet
A well-balanced diet that consists of all food groups is important to supply the nutrients necessary for your body to grow and provide energy for you and your developing baby. Your daily diet should include fruits, vegetables, whole grains, proteins, and dairy in appropriate amounts. Limit foods that are high in sugar and fat.
2. Healthy weight
Achieving and maintaining a healthy weight prior to pregnancy is an important goal. Carrying excess weight in pregnancy can put you at risk for pregnancy and childbirth complications, including blood pressure problems, preterm birth and gestational diabetes, as well as an increased risk of birth injury and cesarean section delivery. Being underweight can increase your risk for a low-birth-weight baby and preterm labor.
3. Vitamin supplements
All women of childbearing age should consume 400 micrograms of folic acid per day by taking a daily multivitamin containing folic acid. This has been found to help prevent neural tube defects. To do this, an over-the-counter prenatal vitamin supplement is recommended before pregnancy to provide all the recommended daily vitamins and minerals you will need before and during your pregnancy.
4. Exercise
Regular exercise is important for good health at any time in your life. An established exercise routine prior to pregnancy can be continued during pregnancy with adaptations, as needed. If you need to get started with exercise, take it slow at first, and try walking, swimming or bicycling. Talk to your health care provider before starting a strenuous workout program.
5. Substance use or abuse
If you smoke cigarettes, drink alcohol or use drugs, including marijuana, it is important to stop use prior to becoming pregnant. Your baby is most vulnerable to the harmful effects of tobacco, alcohol and drugs during the first trimester ― the initial 12 weeks ― of pregnancy. Many women don't realize they are pregnant until some or most of this time period has passed. If you need help quitting, ask for help and support from your health care provider.
6. Immunizations
Check with your health care provider to make sure you are up to date with recommended vaccinations for your age and health status. Some infections, including influenza and COVID-19, have higher risks of severe disease in women who are pregnant. Other vaccinations, such as chickenpox, have risks to the developing baby. It is best to get vaccinated prior to pregnancy to prevent these diseases and any associated complications. Contact your health care provider if you have questions or concerns.
Randy Foss, M.D., and Katie Hinderaker, M.D., specialize in family medicine and prenatal care in Lake City and Red Wing, Minnesota.