We are experiencing high call volumes:
Use your account on the Mayo Clinic app or patient portal to check symptoms, get care recommendations and make an appointment.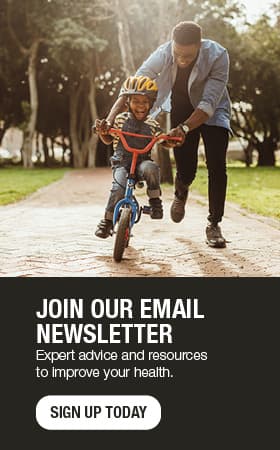 Convenience and exceptional care: When you know you're in the right place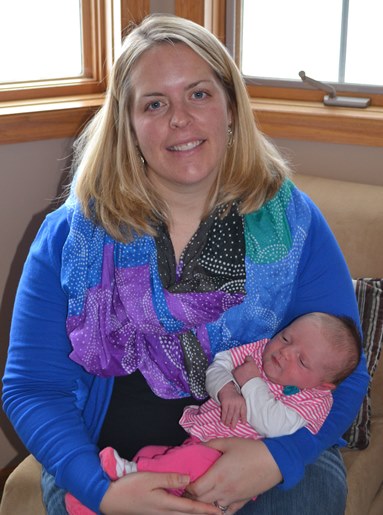 Pregnant with her third baby, Liz Kittelson was hoping for an exact repeat of her second pregnancy, right down to the chocolate milkshake her doctor brought her after she delivered her baby. But, during the third month of her pregnancy, Kittelson learned she would have to transition her and her family's care to another provider because her doctor would be leaving. "Panic set in for a brief moment, but that quickly passed as my physician reassured me that I would be in good hands," says Kittelson. "Thankfully, he was spot on. Within the first few minutes of my first OB appointment with Dr. Foss, I knew everything was going to be OK."
Randy Foss, M.D., a Family Medicine physician at Mayo Clinic Health System in Lake City, Minnesota, assumed care for Kittelson. Through Mayo Clinic Health System's Obstetrics (OB) Shared Care Program, Kittelson was able to receive all of her prenatal care in Lake City with Dr. Foss with the comfort of knowing he could deliver her baby at Mayo Clinic Health System's The BirthPlace in Red Wing, Minnesota. Only having visited friends who gave birth at The BirthPlace, Kittelson and her husband, Carl, took advantage of touring the facility prior to her delivery. While they were busy getting an inside look at what they could expect, their sons, Bennett (5) and Cullen (2), took advantage of a free sibling class. "The nurse educators did a great job explaining to the boys what their role as big brothers would be and how they could help me with the baby," says Kittelson.
During the last month of her pregnancy, Kittelson had weekly appointments in Red Wing to monitor the baby, which gave her a chance to meet most of the obstetric nurses who work at The BirthPlace. "They were all so wonderful and personable. They made me feel right at home and excited about delivering there," says Kittelson.
At one of Kittelson's final appointments, Dr. Foss suggested they schedule an induction because of some excessive fluid Kittelson was carrying. "The next few days were a blur," says Kittelson. "Knowing the baby would be here by Jan. 5, my goal was to have the holiday decorations put away before pulling out the baby supplies." The morning of Jan. 5 arrived, and the Kittelsons dropped their boys off at daycare knowing the next time they saw them they would be a family of five.
Nursing staff at The BirthPlace started the induction with plenty of time for Dr. Foss to arrive in time to deliver Kittelson. Labor progressed much quicker than anticipated, and Kittelson ended up delivering a healthy baby girl just before Dr. Foss arrived. Glenda Pinkham, a certified nurse-midwife, had been checking on Kittelson throughout the day and delivered baby Quinn, who took the honors of being the first baby of 2017 born in The BirthPlace. "Even though Dr. Foss didn't make it in time for the delivery of Quinn, I was blessed to have Glenda by my side every step of the way, "says Kittelson. "She was very supportive, compassionate and really listened to me."
Dr. Foss checked on Kittelson and Quinn again that evening. as well as the next two mornings. "I was shocked when Dr. Foss showed up in Red Wing on Saturday morning before we were discharged. It was at that moment that I truly understood his commitment to me and my family," says Kittelson.
Quinn received her two-week checkup with Dr. Foss in Lake City and passed with flying colors. Kittelson also scheduled her six week postpartum appointment with Dr. Foss. "Convenience is one thing, but when combined with exceptional care, you know you're in the right place," says Kittelson.
---
For the safety of our patients, staff and visitors, Mayo Clinic has strict masking policies in place. Anyone shown without a mask was either recorded prior to COVID-19 or recorded in a non-patient care area where social distancing and other safety protocols were followed.
Topics in this Post