Posted By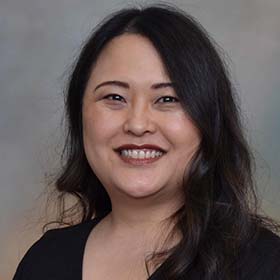 Blenda Yun, M.D.
Birthing Centers, Obstetrics & Gynecology (OB-GYN), Prenatal Care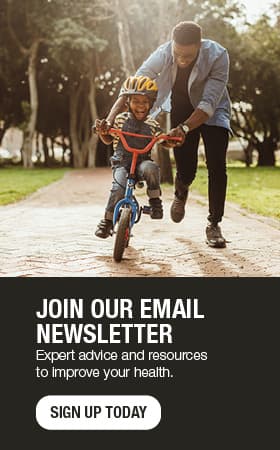 COVID-19 vaccines and pregnancy: 4 common Q&A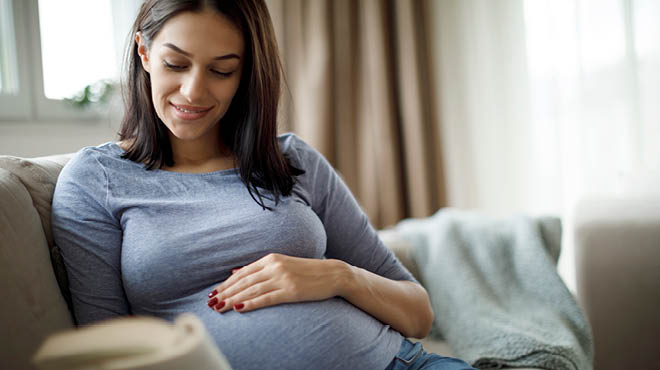 Patients frequently say they feel like there is a lot of confusion around COVID-19 vaccines and women who are pregnant, breastfeeding or trying to get pregnant.
Several trusted medical organizations, including the Centers for Disease Control and Prevention (CDC), The American College of Obstetrics and Gynecology, Society for Maternal-Fetal Medicine and American Society for Reproductive Medicine all agree that it's imperative that pregnant women, women who are breastfeeding and women who are hoping to get pregnant in the future should be vaccinated for COVID-19.
Currently, less than 35% of pregnant women are fully vaccinated for COVID-19. This is concerning because the CDC issued an urgent warning for pregnant women to get vaccinated, as studies show that being pregnant doubles the risk of death from COVID-19.
Initial confusion
Some of the confusion could be because information available early in the pandemic suggested that pregnant women were not at increased risk for COVID-19 compared to the general population.
In the early stages of the pandemic, health care providers didn't know much about COVID-19 because it was new. Now that we have been dealing with COVID-19 for almost two years, a lot more is known. Recommendations for COVID-19 vaccination during pregnancy have changed as more becomes known.
COVID-19 and pregnancy
Pregnancy suppresses the immune system. Therefore, pregnant women are more likely to get sick than other people. And when they get sick, they are more likely to get very sick.
The COVID-19 virus affects the body's ability to keep oxygen in the blood. If a woman who is pregnant does not get enough oxygen, neither will her baby.
In some cases, babies needed to be delivered early to survive because of insufficient oxygen supply. Sadly, many mothers and babies have died from complications of COVID-19.
Here are four common questions about being vaccinated for COVID-19 during pregnancy:
1. Does getting vaccinated for COVID-19 cause infertility?
No. This myth started early in the pandemic based on a loose association. A spike protein develops during pregnancy called syncytin-1. This spike protein is involved in attaching the placenta to the wall of the uterus. It was thought that if women developed antibodies against the spike protein on COVID-19 that those antibodies also would attack syncytin-1.
This myth hasn't subsided even though evidence does not support it. If this were true, there would be a rise in a condition called placental abruption, where the placenta separates from the wall of the uterus. That has not happened.
Syncytin-1 and the spike protein on COVID-19 have few similarities besides both being called spike proteins. These two types of spike proteins are not genetically similar in any way.
2. Will getting vaccinated for COVID-19 harm my baby?
No. Getting vaccinated for COVID-19 will not harm your baby. No vaccines in history have been studied as extensively as the COVID-19 vaccines. Now hundreds of thousands of pregnant women have been vaccinated for COVID-19 without incident.
A few vaccines are not recommended for women who are pregnant. These vaccines, known as live attenuated vaccines, contain a weakened form of the virus itself, which have the potential to make people sick.
The COVID-19 vaccines are not live attenuated vaccines and cannot infect you with COVID-19. You may have symptoms related to your immune system working, such as fever, soreness and fatigue, but this is not a COVID-19 infection.
The instructions to make the spike protein do not stay in your system long ― a couple days at most ― but the antibodies stick around to protect you and your baby if you are exposed.
In addition, studies show that those antibodies cross the placenta to protect your baby after birth.
Pregnant women can receive any available COVID-19 vaccine. If you receive the Moderna or Pfizer COVID-19 vaccine, make sure you get a second dose of the same vaccine to be fully vaccinated.
Pregnant women are eligible to receive a COVID-19 vaccine booster shot at least six months after completing the primary vaccine series.
Even if you have recovered from COVID-19 previously, it is recommended you be vaccinated for COVID-19. The vaccine causes your body to make more antibodies than you would have after getting COVID-19. This provides you and your baby with longer-lasting protection.
3. Does vaccinated for COVID-19 cause miscarriage?
No. Higher rates of miscarriage are not found in women who are vaccinated for COVID-19. No evidence supports that COVID-19 vaccines increase the risk of having a miscarriage or causing infertility.
In general, the miscarriage rate is higher than most people think. It is estimated that 1 in 3 pregnancies end in miscarriage. Making another human being is extremely complicated, and things do not always go right.
Will some women who were vaccinated have miscarriages? Yes. Will some women who were not vaccinated have miscarriages? Yes.
Miscarriage is a difficult time for families, but getting vaccinated for COVID-19 does not increase the likelihood of having a miscarriage. Unfortunately, women who develop severe COVID-19 infection early in pregnancy are at increased risk of miscarriage.
4. Should I get vaccinated for COVID-19 if I'm pregnant or thinking about getting pregnant?
Yes. If you are pregnant or are considering getting pregnant, you should be vaccinated for COVID-19.
If you become pregnant after receiving the first dose of a COVID-19 vaccine that requires two doses, it's recommended you get your second shot.
Evidence does not support that COVID-19 vaccines cause problems in pregnancy. Hundreds of thousands of women who are pregnant have protected themselves safely against COVID-19 by getting vaccinated while pregnant.
On the contrary, contracting COVID-19 when pregnant can have devastating consequences. Vaccination for COVID-19 is our best strategy against becoming infected with COVID-19. If you are not vaccinated, you should get vaccinated.
Talk with your primary care provider or OB-GYN if you have questions about getting vaccinated for COVID-19.
Blenda Yun, M.D., specializes in OB-GYN and prenatal care in Eau Claire, Wisconsin.
Learn more about COVID-19 vaccination: