Preparing for your first pelvic exam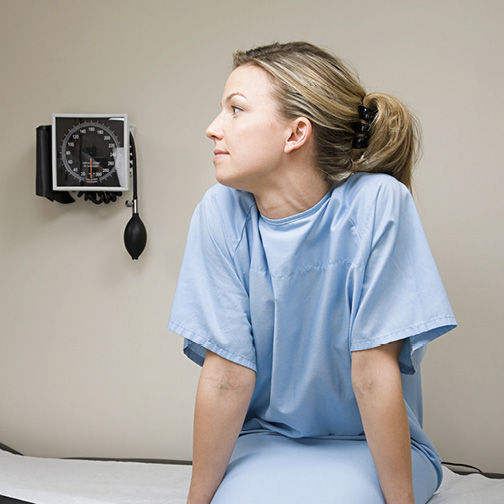 By Mayo Clinic Health System staff
Setting up your appointment for your first pelvic exam, including a Pap test, can be nerve-wracking. Even though it's the most accurate way to screen for cervical cancer and HPV, the uncertainty of what it all entails still leaves questions.
Here are a few things you should know before your first exam:
You should have your first Pap test at age 21. Regardless of your sexual activity, when you turn 21, it's time for your first Pap test. If you have concerns about sexually transmitted diseases, pelvic pain or vaginal discharge prior to 21, consult with your health care provider.
You don't need to reschedule if you have your period. Although it is recommended to avoid a Pap test during your period, it still can be accomplished. If you're uncomfortable with the thought of a pelvic exam during your period, reschedule your appointment.
There are some things to avoid beforehand. Two days before your Pap test, avoid intercourse, vaginal creams, suppositories, medicine and the use of douches, as these may obscure abnormal cells.
To groom or not to groom? However you take care of your body, keep doing it. It is important for you to feel comfortable during your first exam.
There is no such thing as a normal body. Your provider isn't thinking about how your body looks. Everyone is different.
Here's what you'll encounter during your first exam:
You'll put on a gown. You will fully undress and get into a hospital gown.
A short breast exam is first. You'll lie down on the exam table, where your provider will perform a standard breast exam.
A Pap test is next. You will put your feet on the stirrups attached to the table to widen your legs. The provider will gently insert a tool called a speculum into your vagina. It looks similar to a duck bill and is used to spread the vagina slightly so a the provider can collect a sample of cells from your cervix with a small wand.
You can expect mild sensations. The test may be mildly uncomfortable. During this time, it's important to breathe and stay relaxed so the process is more comfortable. You will feel pressure in your abdomen that you may not have experienced. However, it should never hurt.
An internal exam follows. Your provider will insert two lubricated, gloved fingers into your vagina and press on your lower abdomen to check your uterus and ovaries.
You're done. The provider will let you know you can dress and may give you a pad or some tissues, as it is normal to have slight spotting afterward. The cells collected from the Pap test are sent to the lab to be analyzed.
It's important for your health to have a regular pelvic exam performed. If there are no concerns, you only need to get an exam once every three years. Not so bad, huh?
If you have any questions or concerns about a pelvic exam, speak with your health care provider.
Topics in this Post