Posted By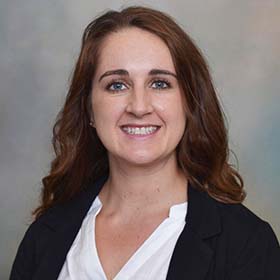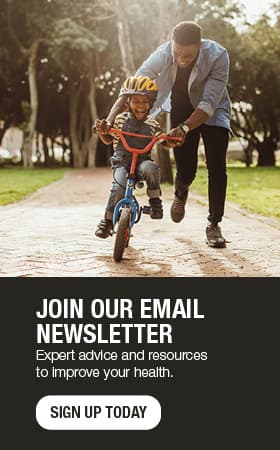 Preparing for your first pelvic exam
Setting up your appointment for your first pelvic exam, including a Pap test, can be nerve-wracking. Even though it's the most accurate way to screen for cervical cancer and HPV, the uncertainty of what it all entails can still leave questions.
Here are a few things you should know before your first exam:
You should have your first Pap test at age 21.
Regardless of your sexual activity, when you turn 21, it's time for your first Pap test. If you have concerns about sexually transmitted infections, pelvic pain or vaginal discharge prior to 21, talk to your health care provider.
You don't need to reschedule if you have your period.
In most cases, your Pap test can still be accomplished during your period. If you're uncomfortable with the thought of a pelvic exam during your period, you can reschedule your appointment.
You should avoid some things beforehand.
Two days before your Pap test, avoid intercourse, vaginal creams, suppositories, medicine and douches, as these may obscure abnormal cells.
Should you groom or not groom?
However you take care of your body, you should keep doing it. It is important for you to feel comfortable during your first exam.
Use body image positivity.
Your provider isn't judging how your body looks. Everyone and every body is different, and all women need these types of exams to promote health.
Here's what you'll encounter during your first exam:
You'll put on a gown.
You will fully undress and get into a hospital gown.
A breast exam will be first.
You'll lie down on the exam table, where your provider will perform a standard breast exam. You or your provider may request a chaperone to be present.
A Pap test will be next.
You will put your feet on the stirrups attached to the table to widen your legs. The provider will gently insert a tool called a speculum into your vagina. It looks similar to a duck bill and is used to spread the vagina slightly so the provider can collect a sample of cells from your cervix with a small soft brush. The Pap test usually lasts only a few minutes.
You can expect mild sensations.
The test may be mildly uncomfortable. You may feel pressure in your abdomen or vagina that you may not have experienced before. However, it should never hurt. During this time, it's important to breathe and stay relaxed so the process is more comfortable.
An internal exam will follow.
Your provider will insert two lubricated, gloved fingers into your vagina and press on your lower abdomen to check your uterus and ovaries.
When you're done, your provider will let you know that you can dress, and he or she may give you a pad or some tissues, as it's normal to have slight spotting afterward. The cells collected from the Pap test are sent to the lab to be analyzed.
Consider these tips to mentally prepare for your exam:
Use relaxation techniques or distraction.
Relaxation techniques, such as deep breathing, guided imagery and mindfulness, can be beneficial leading up to and during your exam. Also, throughout the exam, you can close your eyes, inhale through your nose for four seconds and then exhale through your mouth for four seconds. You may want to listen to music or watch a video to distract your mind. You also can bring a partner, family member or friend to talk to during the process.
Talk to your health care provider.
Let your provider know you are nervous and explain how you are feeling. Ask as many questions as you need and seek advice on how to make the exam easier, such as different positions and using a smaller speculum to ease discomfort or pain. You can ask your provider to talk you through the exam step by step so that you are prepared for what is about to happen. If you have posttraumatic stress disorder or experienced sexual violence, or suffer from health anxiety, fear of the unknown or body dysmorphia, it's important to let your provider know so he or she can help you through the exam.
Say "stop" if you are in pain.
You are in control during your pelvic exam. You can ask your provider to stop at any time if you are uncomfortable or in pain.
Reward your efforts.
Congratulate yourself on what you have achieved by doing something that makes you happy, such as going to lunch with a friend, watching a movie or reading a new book.
It's important for your health to have a regular pelvic exam performed. If there are no concerns, you only need to get an exam once every three years.
If you have any questions or concerns about a pelvic exam, you should speak with your health care provider.
Bridget Glomski, M.D., and Hannah Miller, M.D., are resident physicians in Family Medicine in Eau Claire, Wisconsin.