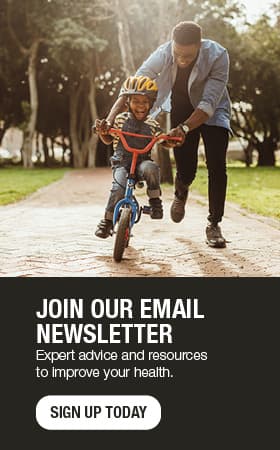 The 5 elements of fitness
Topics in this Post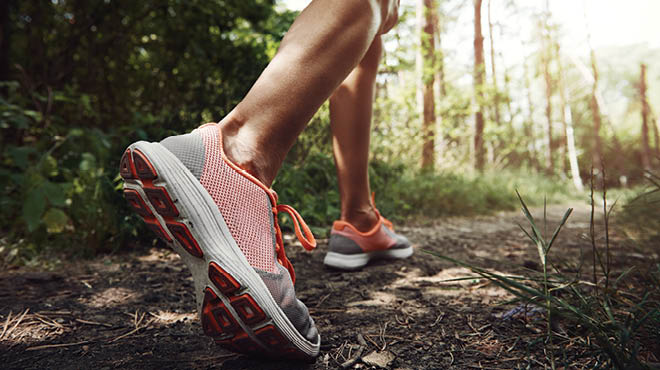 By Mayo Clinic Health System staff
Variety is key to a healthy diet. Turns out, it's also key to a healthy fitness routine.
"A well-rounded routine should include aerobic conditioning, strength training and flexibility activities," says Chip Gay, exercise physiologist at Mayo Clinic Health System in Mankato, Minnesota. "Consistency and safety also play a key role in a fitness routine."
Try to include each of these activities in your weekly routine:
1. Aerobic conditioning
Activities that get your heart rate up help keep your heart healthy, boost your mood and have a positive impact on numerous chronic conditions.
2. Strength training
When lifting weights or using your body weight, think whole body, including legs, arms, stomach and back. This helps build muscle, strengthen bones, improve balance and prevent injuries if done properly.
3. Flexibility activities
Flexibility improves your joints' range of motion and makes daily tasks easier. Stretch after your workout when your muscles are warm. Tai chi and yoga also can be used to improve flexibility.
4. Consistency
Exercise is medicine, and just like medicine, it should be taken almost every day (2–3 nonconsecutive days per week for strength training). Think lifelong activity.
5. Safety
Knowledge of proper cardiovascular and strength training guidelines is important. Start slowly, and gradually increase time and intensity to prevent injury. When lifting weights, use slow, controlled motions rather than momentum.
Once you have incorporated these elements into your routine, consider also adding these:
Posture

Proper body alignment not only helps prevent pain and injury, but also can boost your confidence and mood. Improving your posture likely will take some time and conscious effort, but the feel-good benefits are worth it.



Balance

Balance training improves your body's ability to react quickly to everyday missteps, which in turn helps prevent falls. During exercise, balance also helps you move more efficiently for improved performance and injury prevention.
Topics in this Post