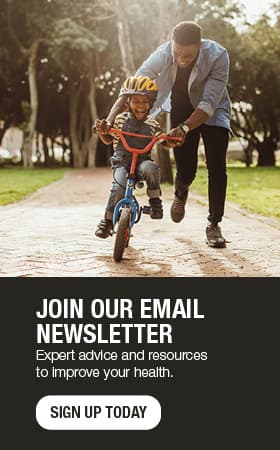 Monday Run Day 11: Fuel during and after exercise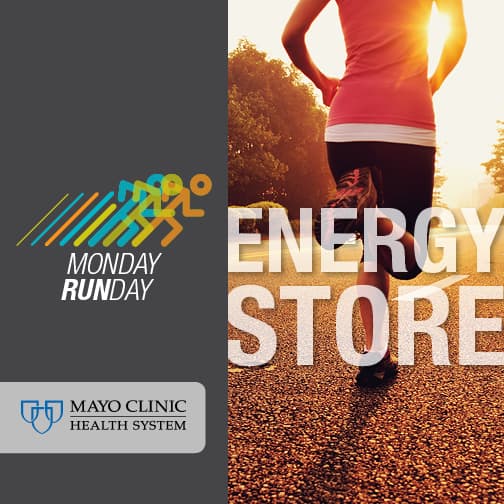 By Mayo Clinic Health System staff
Your runs likely are getting longer and your workouts more intense. Do you occasionally run out of steam partway through, even when you started out with a healthy breakfast and fueled up beforehand? When you are really pushing yourself, such as training for a marathon, you may need to fuel up during your workout, as well.
If you are a recreational exerciser, working out three to four times a week for 45 to 60 minutes, you do not need to add additional food to supply energy for your workout. However, if you work out more than 90 minutes a day or more than once a day, it would be beneficial to add additional carbohydrates during a workout to maintain your energy.
You may need an additional 30 to 60 grams of carbohydrates depending on the intensity of your workout. Examples include a 32-ounce sports drink (60 grams), banana (30 grams) or four fig cookies (45 grams).
Meals post-workout should include carbohydrates to help replenish muscles with energy, but that doesn't mean you need to carb load. Your muscles will become saturated when you're taking in 3 to 5 grams of carb per pound of body weight.
Your goal is to balance your intake of carbohydrates into your diet while replenishing your muscle stores. You are trying to promote good energy in your workout while keeping your weight in check. You also should incorporate protein into the meal for muscle repair. Try to avoid high-fat and fried foods post-workout.
Finally, don't forget the importance of hydration.
Athletes should drink two to four cups of water two hours before a workout. During a workout, athletes should drink between one to one and a half cups every 15 minutes. After a workout, two to three cups of water per pound of weight lost should be replaced.
Water is the best fluid to consume before and during an exercise. After exercise, a beverage with carbohydrates and electrolytes is recommended. It also is encouraged to eat a slightly saltier food for a snack, such as pretzels.
You've invested a lot of time and energy already. Don't let anything slow you down now. Give your body the fuel it needs to stay strong to the end, and you'll come out a winner.
Try this apple cinnamon muffin recipe along with a 16-ounce glass of skim, 1% or soy milk for a post-run recovery snack.