We are experiencing high call volumes:
Use your account on the Mayo Clinic app or patient portal to check symptoms, get care recommendations and make an appointment.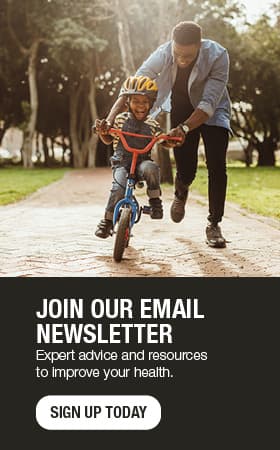 Monday Run Day 4: Recipe for recovery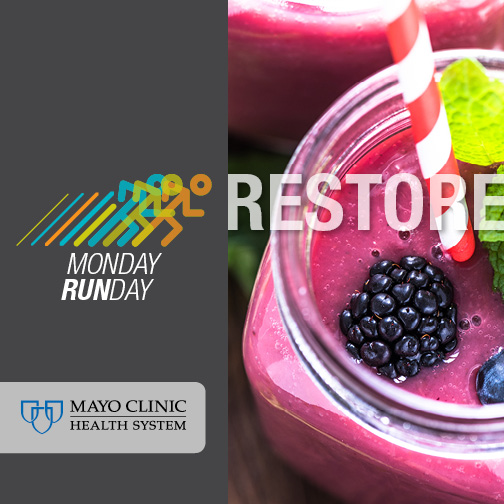 Another week of training is behind you. Good work! You're getting closer to your goal, and you can do it. Trust us, we're here cheering you on and celebrating with you. So, how are you holding up? If you're like other, normal human beings and not a superhero, you likely may find as you push yourself harder, your body is going through some changes to meet the challenge. Make sure you're giving your body the nutrients it needs to recover between workouts.
"After a run, your body is begging you to replenish used carbohydrates, electrolytes and sugar," says Katie Johnson, a health educator at Mayo Clinic Health System. "Having a quick smoothie already made up to drink within 30 minutes post-run can help you to replenish the lost nutrients."
Johnson says you can make smoothies any way you like and change up recipes for variety — the combinations are virtually endless. Think about adding in some fresh fruit for quick sugar and fiber, Greek yogurt or nuts for protein, and maybe some oats for extra carbohydrates and calories. Your body will thank you, and your taste buds likely will not complain, either.
For starters, try this post-run recovery recipe:
Fresh Fruit Smoothie
Serves 4
Ingredients
1 cup fresh pineapple
1/2 cup cantaloupe or other melon
1 cup fresh strawberries
Juice of 2 oranges
1 cup water
1 tablespoon honey
Remove rind from pineapple and melon. Cut into chunks. Remove stems from strawberries. You may want to refrigerate ingredients now to save until later. When you're ready to serve, place all ingredients in blender and puree until smooth. Serve cold.
Created by the chefs at Mayo Clinic's Dan Abraham Healthy Living Center
---
For the safety of our patients, staff and visitors, Mayo Clinic has strict masking policies in place. Anyone shown without a mask was either recorded prior to COVID-19 or recorded in a non-patient care area where social distancing and other safety protocols were followed.
Topics in this Post