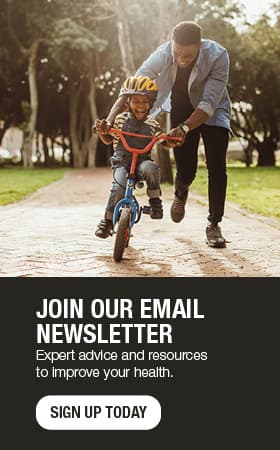 Monday Run Day 12: Recovery recipe 2
As you push yourself through training, do you reward yourself with a refreshing treat at the end of your workout? Selecting the right treat can not only be a great pick-me-up, it also can ensure your body gets the proper nutrients needed to repair itself. This allows you to progress toward your goal of having that shiny marathon medal around your neck.
"Consuming adequate fluids, carbohydrates and protein after a long or intense run can help you recover more quickly," says Laura Knudsen, a registered dietitian at Mayo Clinic Health System – Red Cedar in Menomonie. "This can be especially helpful if you are running or working out twice in one day to get your extra mileage in, or perhaps you are working out in the evening and planning to get up early the next morning to go for another run."
Laura says after a long run you need fluids to replace what you lost in your sweat, plus 50 grams of carbohydrate and 15 grams of protein to help replenish your glycogen and repair your muscles. One quick and easy way to meet those criteria is to drink 16 ounces of chocolate milk within 30 minutes of completing your run. You'll also feel like a kid again, which always is an added bonus.
For a little more substantial treat after a long run, this fruit and yogurt smoothie recipe will fit the bill:
Fruit and yogurt smoothie (makes about 24 ounces)
1 cup skim milk
1 medium banana
1 cup strawberries, fresh or frozen
Place ingredients in a blender, and puree until smooth.
One serving equals 366 calories, 74 grams carbohydrate, 21 grams protein, 1 gram fat and 155 milligrams sodium.
You'll want a few different options for variety. Check out this fresh fruit smoothie recipe.
You're doing great! Don't forget that with all that hard work you're putting in to train, you also need to reward yourself. You, and your body, deserve it.