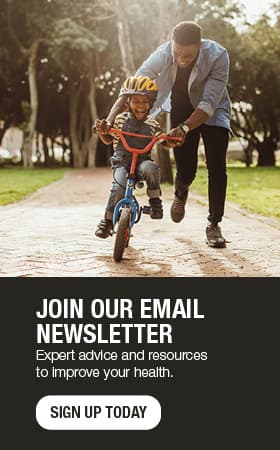 Monday Run Day 6: Assessing your carbohydrate needs
By Mayo Clinic Health System staff
Now that we've had a taste of spring-like weather, it seems the end of our long, cold, dark winter is in sight. We just have to be patient and keep trucking. Even though we're likely to see more snow, it's nice to be over the hump.
The same may be said for your training right about now. Are you tired and sore? Are people sick of you talking about training for this marathon yet? Nobody said this would be easy, but each passing week brings you closer to your goal. Just make sure that, as you're burning up the miles, you're giving your body the fuel it needs to go the distance. One important thing to remember as your body works to recover between runs and workouts is to make sure you're giving it enough carbohydrates.
Carbohydrates are good choices for fueling muscles and promoting adequate muscle recovery after a workout. A carbohydrate-rich diet that includes whole grains, fruits and vegetables should be the foundation for every type of athlete, along with adequate protein and healthy fats.
When planning your daily diet, you should include 3 to 5 grams of carbohydrate per pound of body weight. That will keep your muscles supplied with glycogen and allow you to train at your best and compete at your peak potential.
So, fuel up, forge ahead and remember the end is in sight. You'll get there!