Posted By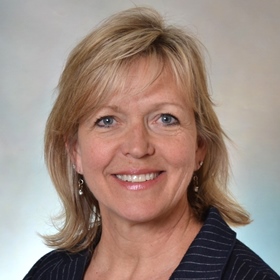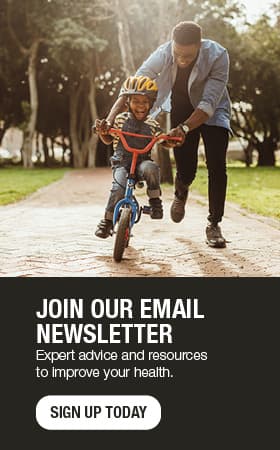 Smart decisions improve your winter health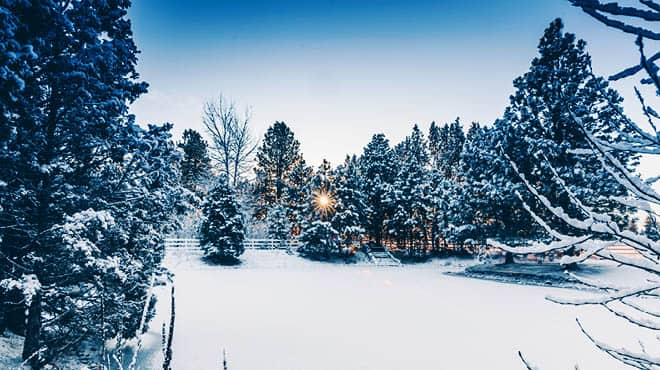 Winter is beautiful, but it can be treacherous. The cold, ice and snow add complexities to our lives and potentially our health. There are many things that can happen during the season that can cause people to end up in the Emergency Department. Here is some advice to keep you healthy and safe.
Be prepared in cold weather
Arctic-like temperatures can be dangerous to many, especially the young and the elderly.
Take these precautions to ensure you and your family are safe:
Avoid lengthy exposure to cold weather.
Dress in several layers of clothing.
Pay special attention to protecting feet, hands, head, ears and nose from extreme low temperatures.
Stay well-hydrated if you are going to spend any length of time in the cold outdoors.
Skip super tight clothing.
Watch out for signs of frostbite
Frostbite is a serious condition. The first step to preventing frostbite is to know when you're most at risk. Your risk is higher if you smoke, have a blood vessel disease like diabetes, aren't wearing proper clothing, are dehydrated or fatigued and if you're at a higher altitude.
Take these measures to prevent frostbite once you understand your risk:
Limit your time outdoors in cold, wet or windy weather.
In cold, windy weather, exposed skin can develop frostbite in minutes.
Dress in several layers of loose, warm clothing.
Air trapped between the layers of clothing acts as insulation against the cold.
Wear a hat or headband that fully covers your ears.
Heavy woolen or windproof materials make the best headwear for cold protection.
Wear mittens rather than gloves.
Gloves provide better protection.
Plan to protect yourself.
When traveling in cold weather, carry emergency supplies and warm clothing in case you become stranded. If you'll be in remote territory, tell others your route and expected return date.
Avoid carbon monoxide poisoning
Carbon monoxide is an odorless, colorless gas produced by burning gasoline, wood, propane, charcoal or other fuel. Carbon monoxide poisoning happens when the gas builds up in your bloodstream. About 50,000 people are treated for, and 400 people die from, carbon monoxide poisoning each year. This occurs more often during the winter because people burn fuel for heat and often are in closed spaces.
Here are some simple things that you can do to prevent carbon monoxide poisoning:
Install a carbon monoxide detector.
If the alarm sounds, leave your house and call 911 immediately. Don't forget to check the batteries in your carbon monoxide detector every time you check batteries in your smoke detectors, at least twice a year.
Open the garage door before starting your car.
Never leave your car running in the garage, as carbon monoxide gas can quickly build to dangerous levels.
Keep your furnace and other fuel-burning appliances properly vented and serviced.
This includes water heaters, cooking ranges, fireplaces, space heaters and charcoal grills. Do not bring outdoor fuel-burning heaters or grills inside.
If you have a fireplace, keep it in good repair.
Clean your fireplace chimney and flue every year.
Avoid slips and falls
Slips and falls account for almost 9 million unintentional injuries in the U.S. each year, according to the National Safety Council.
Here are some tips for preventing slips and falls:
Wear the right shoes.
Properly fitted shoes increase comfort, reduce fatigue and improve safety.
Take your time.
If you notice that the floor or ground doesn't have much traction, walk slow and be careful with each step.
Walk safely.
Walk with your feet slightly pointed forward and try shuffling to prevent slips, trips and falls.
Stay aware.
Watch out for uneven ground, protruding structures, holes and debris that can cause slips, trips and falls. Also, be aware of ice- and snow-packed surfaces that increase the risk of falling.
Be cautious when exiting your vehicle.
Parking lots are often snow-packed and icy. Hold on to the door while exiting your vehicle.
Staying healthy is important at all times of the year, and winter is no exception. Keep these tips in mind as you enjoy winter.
In this Mayo Clinic Radio interview video, I share additional tips for avoiding winter hazards:
Learn more about winter safety:
Susan Cullinan, M.D., is an Emergency Medicine physician in Barron, Bloomer, Eau Claire, Menomonie and Osseo, Wisconsin.