Posted By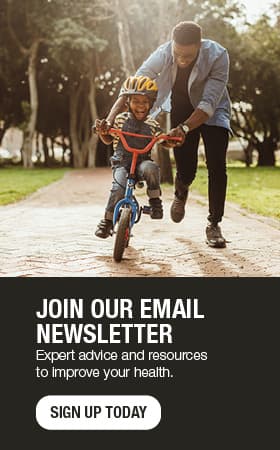 Boating this summer? Make safety your top priority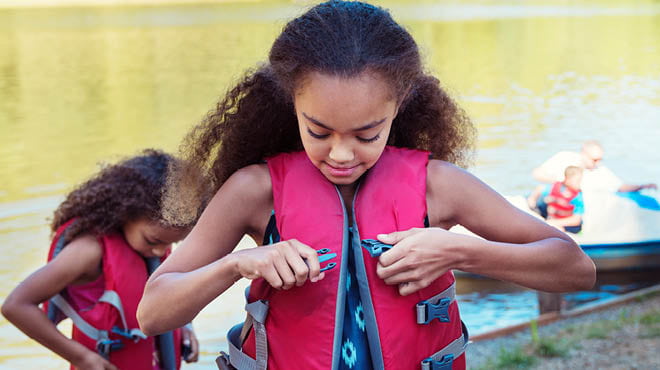 One of the most popular and fun activities of summer is spending time on the lakes and rivers in the area. Boating creates lifelong memories and gives us the opportunity to unplug, spend time together, learn new skills and explore new areas.
Whether your family uses a fishing boat, canoe, kayak or pontoon, you should remember these basic safety rules as you head out for a day on the water:
Learn to swim.
Learning to swim is one of the most important ways to stay safe on the water. The American Academy of Pediatrics supports swimming lessons for most children ages 4 and older. However, lessons for children ages 1–4 could be appropriate, depending on how often they're exposed to water.
Swimmers of all ages may be more familiar with pools than rivers and may not know what to do if caught in a current. Stay calm, float on your back, and when you come to a calmer area, flip over and swim diagonally toward shore with the flow of the current.
Wear a personal floatation device.
Even expert swimmers can get into trouble during an emergency. It's important to be sure everyone in a watercraft wears a U.S. Coast Guard-approved personal floatation device. Arm floaties and inflatable toys aren't a substitute and tend to give kids and families a false sense of security. Excellent, comfortable, easy-to-put-on models of personal floatation devices are available, so there's really no excuse not to wear one.
Be a weather watcher.
Weather in the Midwest can change quickly. Check the forecast before heading out and frequently while on the water. If you do get caught in a storm, navigate to the shore as quickly as possible.
Tell someone the details of your trip.
Tell your trip plan to a friend who's staying ashore. Share details about who's on the boat, where you'll be and how long you'll be gone.
Always operate your boat at a safe speed.
Waterways can become crowded during the summer. Slow down, stay alert and steer clear of larger vessels. Be sure to follow speed limits in "no wake" areas.
Respect buoys and other navigational aids.
They've been put in place to ensure your safety and the safety of other boaters and swimmers. If you're not familiar with them, the U.S. Coast Guard has a handy water navigation system guide.
Leave alcohol on shore.
The risk of drowning or injury significantly increases when alcohol or drugs are involved.
Be sun savvy.
The sun's rays can be intense on the open water. Protect everyone with hats, sunglasses and sunscreen. Look for water-resistant, broad-spectrum sunscreen with a sun protection factor (SPF) of at least 30. Apply sunscreen generously and reapply every two hours, or more often if you're swimming or sweating.
Drink plenty of water.
Even when surrounded by water, it's possible to become dehydrated. Sitting in the sun can increase your body's temperature. Pack plenty of water for each person, and drink some water every 15 to 20 minutes to remain properly hydrated.
While your family enjoys time on the water, these tips can ensure that everyone is safe and enjoys the time together.
Jason Wray-Raabolle, M.D., is a Family Medicine physician in Owatonna, Minnesota.